Firstcheck online spot checks
TAL is giving away 1,500 free Firstcheck Spot Check Packages to Australians.
As part of our commitment to supporting more Australians to detect and prevent skin cancer, TAL is partnering with Firstcheck to give away 1,500 free Firstcheck Spot Check Packages to Australians.1
Firstcheck makes it easier than ever to check your skin from home. Using your smartphone with a dyplens® (a lens that you attach to your smartphone) you can take photos of a spot and send them directly to an Australian skin cancer doctor to review via the Firstcheck web app.
How does Firstcheck work?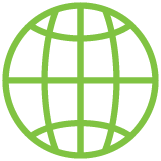 Visit the Firstcheck website
Go to the Firstcheck website and click 'Start check now'.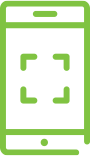 Take some photos
Attach the dyplens® to your phone or tablet and take photos of a spot.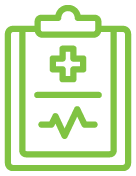 Receive results
You will get your results from an Australian skin cancer doctor in 24-48 hours.
The dyplens® takes highly magnified skin photos on your phone.
The dyplens® is an easy to use smartphone lens attachment capturing highly magnified images using your smartphone camera. This enables a doctor to see features of the skin and subsurface that cannot be seen with the naked eye.
The Firstcheck dyplens® makes online skin checks more accessible to all. Skin cancer doctors are trained in interpreting highly magnified skin images to help distinguish harmless spots from skin cancers. Get fast, convenient, and reliable spot checks by using the dyplens®.
TAL SpotChecker and Firstcheck
Free Firstcheck Spot Check Package
We're giving away 1,500 Firstcheck Spot Check Packages.
Your package includes:
1 x Firstcheck dyplens®, and
1 x spot check via an online consultation.
CLAIM OFFER
How to use your Firstcheck dyplens®
The Firstcheck dyplens® is a specialised skin imaging lens enabling you to take highly-magnified skin photos through your smartphone to send to a registered skin cancer doctor.
Below you'll find simple step by step instructions for using your Firstcheck dyplens® as well as some handy tips to get the most out of the device.
Using your Firstcheck dyplens® in 4 easy steps:
Clip the dyplens® over the camera lens on your smartphone or tablet.
Apply a small amount of liquid to your skin, ensuring to cover the mole or spot to be photographed.
Open the camera on your phone and place the dyplens® directly on the mole or spot, ensuring to press down before taking the image.
Open the Firstcheck app and follow the instructions to upload your images.
Tips to help get the most out of your Firstcheck dyplens®:
Remove any protective case on your smartphone or tablet before using the device.

You'll need to wet your spots before photographing – if possible, it's preferred that you use a light vegetable oil or hand sanitiser, however water is a suitable substitute. You should make your choice based on what is most appropriate for your skin, so as not to irritate the skin.
Ensure you're in good lighting.
Ensure images are clearly focused before taking.
Keep hands still to avoid blurring.
Use the timer function on your smartphone or tablet to automatically take a photo so you can focus on holding the camera steady.
Ask a family or friend to take the images if you're having trouble taking them yourself.
FREE firstcheck SPOT CHECK PACKAGES ARE LIMITED TO 1,500, OR UNTIL 11.59PM (AEDT) 31 MARCH, 2021. This OFFER is SUBJECT TO TERMS AND CONDITIONS.