3 Affordable Easter Holiday Ideas
Money Management -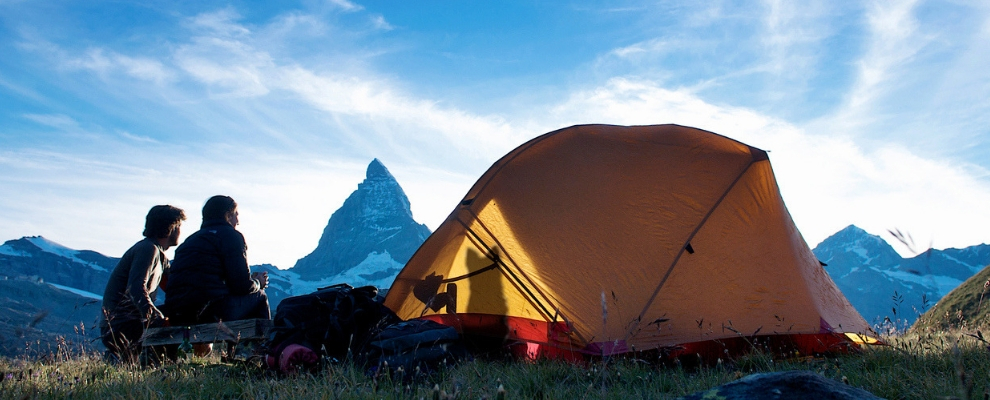 Itching to take a holiday over Easter but wary of the impact on your bank balance? Here are three budget-friendly ideas.
With Easter rapidly approaching it's not too late to plan a holiday that offers rest and relaxation, while still being easy on the wallet. Here are three Easter holiday ideas you can tailor to suit you and your loved ones, no matter your age or stage in life.
Camping
There's a reason Aussies love to camp at Easter: it's the climatic goldilocks zone.
It's still warm enough to go for a swim and enjoy al fresco dining, but the heat is not as oppressive as it was mid-summer.
Camp sites also tend to be located on some of Australia's hottest real-estate, without the associated price tag – think the beachfront Big 4 or picturesque National Park camp grounds.
And if you're not set up for camping, don't rule out this option yet.
Most camp grounds have well-priced cabins, units, villas and even semi-permanent safari tents.
Or you can pick up the basics – a tent, air mattress and a gas stove – for next to nothing these days and have them on hand for the next time you feel like getting away.
Staycation
They say change is as good as a holiday. Be a tourist in your own home town with an Easter holiday staycation.
Eliminate holiday transport costs by booking accommodation in the heart of your own town.
Make the most of the hotel facilities – the pool, the breakfast buffet, spa or sauna – and splash out on a nice dinner or room service.
Thriftier still, save on both transport and accommodation costs by staying at home and doing all the touristy things on your doorstep.
Go to the zoo, museums or galleries; shout yourself some gourmet groceries and head up to the lookout for a picnic, or even look into a free walking tour of your city.
If you're stuck for inspiration wander down to the tourist information centre, pick up a bunch of brochures and see what takes your fancy.
You'll not only finish your holidays with your bank balance intact, you'll have also helped support local business and may have discovered some new favourites to return to mid-week.
House sitting
Whether it's putting the feelers out via your networks, or arranging a place through one of many online platforms, house sitting is an affordable and rewarding Easter holiday option, particularly if you like pets.
You could stay on Sydney's stunning Northern Beaches and look after a maltese x shitsu, or head to the Sunshine State's beautiful Gold Coast hinterland and pet sit four dogs and two cats.
Even if your own Easter holiday plans are already in place, consider making your place available to trustworthy sitters while you're away.
It will help boost your profile for any future house sitting endeavours and save you boarding fees if you have a pet of your own.
While you're holidaying
Your biggest worry this Easter holidays should be working out how to keep your chocolate eggs from melting.
Knowing you've got a good safety net in place can help you switch off from life's worries – be they big, small or chocolatey – and get the most out of your Easter holidays.
TAL's Lifetime Protection has a range of insurance benefits you can build into your plan to suit your lifestyle and life stage – whether that be the holiday with friends stage, hiding chocolate from the kids stage or setting up an Easter egg hunt for the grandkids stage.
Life Insurance Products
Having the right insurance in place can not only let you rest easier, it can also safeguard your holiday budget if something were to happen to you.
For instance, if you have an injury or illness and can't work then Income Protection Insurance can provide you with a replacement income to help you continue living your life.
If you're permanently disabled and can't work, Total Permanent Disability Insurance can give you options to live a better quality of life.
There is also cover available if you're diagnosed with a specific medical condition or injury, like cancer, heart attack or stroke. This Critical Illness Insurance can give you choices to make the most of life if you have a serious illness.
You can use TAL's Cover Builder to build an insurance policy that suits you, get a quote and purchase online now.
The information provided on this website is general advice only and does not take into account your individual needs, objectives or financial situation. You should read the relevant Product Disclosure Statement (PDS) and Financial Services Guide (FSG) before making a decision to purchase or continue to hold a product. Life insurance issued by TAL Life Limited ABN 70 050 109 450 AFSL 237848.