5 foods to keep you healthy this winter
Health & Wellbeing -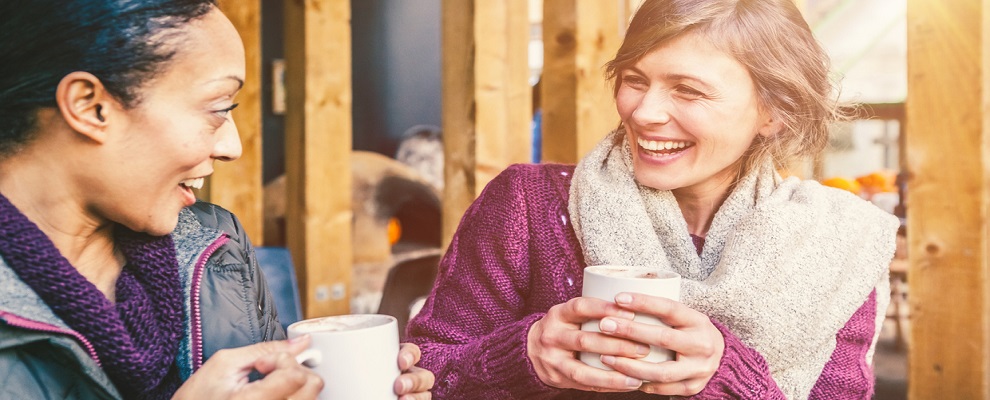 Winter is coming and coughs and sniffles are on the rise. Stave off the germs and strengthen your immune system with the help of a few powerful ingredients.
At this time of year it can feel impossible to avoid picking up a bug at work, school or out and about in town. Luckily, there are certain things you can do to take matters into your own hands and reduce your chances of falling ill.
There are plenty of foods and drinks with fantastic immune-boosting properties that will help you protect your health and keep your family well as the days get shorter and temperatures drop.
Here are our suggestions to add to your shopping list this winter:
Ginger – as well as being a powerful anti-inflammatory, ginger is thought to protect the immune system according to Australian Natural Health. Include ginger root in your next curry or stir-fry or sip on some delicious ginger tea to get your daily fix.

Garlic – when it comes to immunity boosters, garlic is a superfood. But you don't need to eat it raw – in fact, the Australian Garlic Industry Association suggests that the bulb is an antiseptic and works to enhance the activity of the immune system. You can find garlic extract capsules in health stores across the country.

Vitamin C – we are all familiar with the advice that eating citrus fruit helps to recover from a cold. But picking up an orange isn't the only way to boost your vitamin C intake. Try snacking on strawberries or capsicums to increase your levels and keep your diet varied.

Yoghurt – as well as being good for your bones, dairy products are rich in vitamin D, which is thought to boost immunity. Have a yoghurt for breakfast or dessert to up your vitamin D intake, or, if dairy isn't your thing, there's plenty of vitamin D to be found in oily fish like mackerel.

Stay warm and well-fed with a hearty stew. Packed with protein and vegetables, these recipes by taste.com.au will give you some inspiration for the next winter's night in. In fact, a recent study reported on by SBS has shown that having a warmer body temperature will help to fight the cold virus more quickly – all the more reason to wrap up warm and tuck in.
As well as protecting your immune system this winter, it's the perfect time to think about your longer-term health requirements too. Having the right insurance protection in place can give you peace of mind that yours, and your family's needs are covered should you fall ill this winter or face more serious health concerns in the future.
Income Protection, Recovery (Trauma) and Life Insurance are just a few of the types of cover that can help you remain protected over the winter season and beyond. By combining our short-term health tips with a longer term insurance plan you can set yourself and your loved ones up for the best possible future.
If you would like to find out more about how we can help protect you in the longer-term, simply get a quote or contact us for more information.
THE INFORMATION PROVIDED ON THIS WEBSITE IS GENERAL ADVICE ONLY AND DOES NOT TAKE INTO ACCOUNT YOUR INDIVIDUAL NEEDS, OBJECTIVES OR FINANCIAL SITUATION. YOU SHOULD READ THE RELEVANT PRODUCT DISCLOSURE STATEMENT (PDS) AND FINANCIAL SERVICES GUIDE (FSG) BEFORE MAKING A DECISION TO PURCHASE OR CONTINUE TO HOLD A PRODUCT. LIFE INSURANCE ISSUED BY TAL LIFE LIMITED ABN 70 050 109 450 AFSL 237848.