Are you taking a proactive approach to your health and wellbeing?
Health & Wellbeing -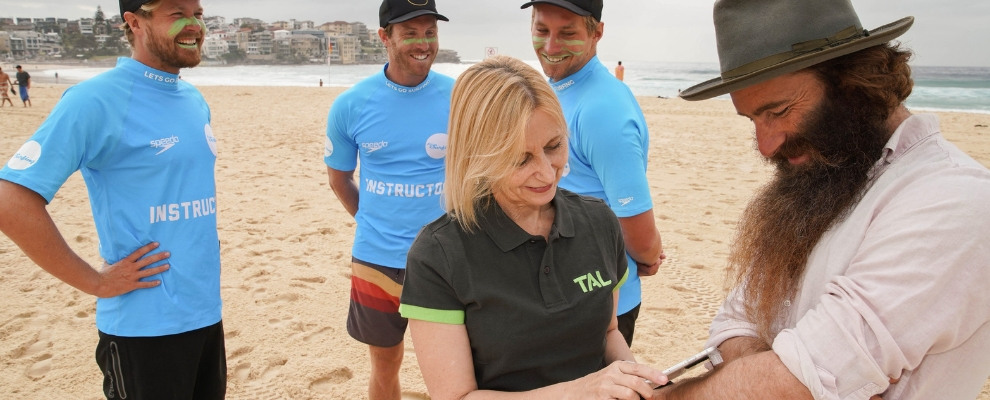 Did you know that two in three Australians are expected to be diagnosed with some form of skin cancer before the age of 701?
We hear a lot about being sun aware and skin safe in Australia, but the reality is that millions of us don't realise just how common skin cancer is in our country.
The harsh summer sun is often a reminder to look after your skin, but we also know it's important to do so all year round. A quick visit to MyUV to check the UV index in your local area will tell you that protecting your skin is crucial throughout the year, even during winter.
We believe in the importance of holistic health and we're committed to driving awareness around the importance of preventative health because we know it can make all the difference to catching and treating disease early.
Just as other preventative checks can make a huge difference to your ongoing health, skin checks should also be an important part of your annual health routine. Vigilance shouldn't become less important when the temperatures begin to drop.
That's why we want to encourage people to start making a habit of self-checking their skin every few months, in addition to having regular professional skin checks to help detect and prevent skin cancer.
According to our research2, the majority of Australians (72%) do not know the key signs to look for when examining their skin. Understanding the signs to watch out for and the importance of regular skin checks can help reduce the impact of skin cancer.
Here are my top tips to get you on the right path to preventative health when it comes to detecting and preventing skin cancer:
Talk to your doctor about your level of risk, and for advice on what to look out for so that you can detect skin cancer early.
Get familiar with how your skin looks, so that you can spot any changes quickly.
The Skin Cancer College of Australasia (SCAN) method of checking your skin will help you to identify skin cancer early. The signs to look out for include:

SORE - a spot which is sore (scaly, itchy, bleeding or tender) and doesn't heal within six weeks
CHANGING - in appearance (size, shape, colour or texture)
ABNORMAL - looks different, feels different, or stands out when compared to other spots and moles
NEW - spots that have appeared recently.

In addition to regular self-checks, it's important to get regular skin checks by a professional, which is a simple process. The doctor will examine your skin, including areas you may not be able to see such as behind your ears and eyes. It's quick, easy – it only takes 15 minutes and could help save your life.
No matter what the season, be sure to follow the 5 Ss

and use a combination of Slip, Slop, Slap, Seek and Slide to minimise your risk of skin cancer now and into the future.
Our research found that a large proportion (83%) of Australians know that skin cancer is easily treated if diagnosed early, yet most people have not had a skin checks in the last 12 months.
That's why we created TAL SpotChecker, a pop-up activation that has travelled the country over the last three years, providing free professional skin checks and spreading the word about the importance of skin safety at some of Australia's most iconic beaches.
Since 2016, TAL SpotChecker have completed 3,402 free professional skin checks to help more Australians detect and prevent skin cancer.
During the 2018/19 summer alone, one in five people checked at TAL SpotChecker were referred on for further skin checks – that's down from the one in four who were referred the previous summer. By generating awareness of the high incidence of skin cancer, we're sparking an important conversation around Australians' engagement with skin safety.
These findings also highlight the opportunities for home health technologies to help detect skin cancer early, such as Firstcheck – an app that enables people to get a skin check through their smartphone.
1 STAPLES MP, ELWOOD M, BURTON RC, WILLIAMS JL, MARKS R, GILES GG. NON-MELANOMA SKIN CANCER IN AUSTRALIA: THE 2002 NATIONAL SURVEY AND TRENDS SINCE 1985. MED J AUST 2006 JAN 2;184(1):6-10
2 The survey was conducted by PureProfile on behalf of TAL, in October 2018, with a nationally representative sample of 1,003 respondents in Australia aged 18-65+ years old.