Be winter wise: Prevent the spread of the flu
Health & Wellbeing -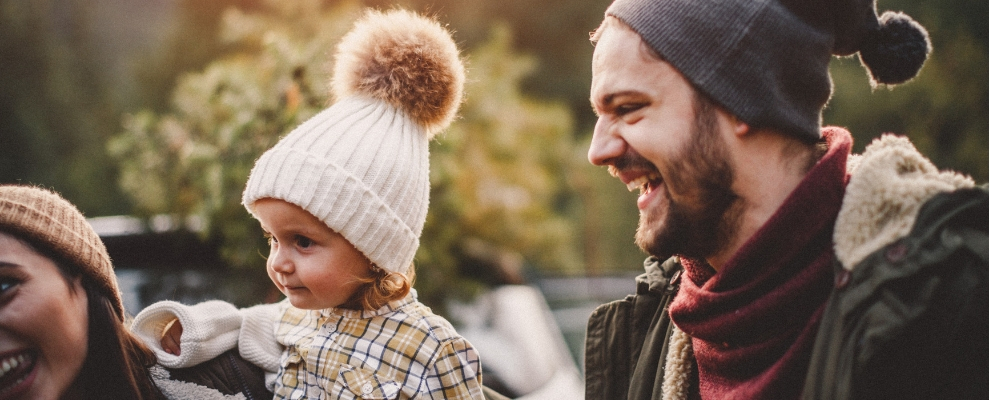 With the arrival of winter, the flu season is upon us. This year has already seen a record number of Australians getting the flu following an unusual surge of cases throughout summer and autumn1. Let's face it – no one enjoys a runny nose, high fever and body aches. The good news is there are some useful things you can do to prevent the spread of the flu and protect yourself this winter.
What is the flu?
Flu or influenza is a contagious disease that can cause serious infection. It can easily spread from person to person, mainly through droplets when infected people cough, sneeze or talk.
What are flu symptoms?
Early flu symptoms can include cough, sore throat, sinusitis, headache, sneezing, extreme tiredness, aching joints and muscles or high temperature. Symptoms usually start about 1 to 3 days after catching the flu and can last for a week or more.
Who is at risk?
The flu can affect anyone. There's no surprise we're more likely to catch the flu in colder months with a higher risk typically from April to October. Some cases are mild and others can be more extreme, especially for the elderly and those with poor immune systems. In some instances it can even result in death2.
How do I prevent the spread of the flu3?
Get the flu shot – it's wise to get vaccinated against the flu every year as the benefits wear off after about 3-4 months4. That means if you had a flu shot last year you may not be protected against the 2019 strains. Read more about the reasons to get a flu vaccine.
Wash your hands regularly – keep germs at bay by washing your hands frequently with soap and water.
Boost your immune system – eat a healthy diet filled with fruit and vegetables to keep your immune system working at its best.
Cover when you sneeze – if you cough or sneeze, cover your mouth and nose. It's best to use a tissue that you can throw away immediately.
Keep it contained – if you are infected with the flu try not to share any crockery, cutlery or towels if you can. Regularly clean surfaces you come into contact with – especially keyboards, desks, phones and door handles. Lastly, stay home at the first signs of flu – this is the best way to get better and to prevent the spread of the virus.
Do I need the flu shot each year?
It's important to keep in mind the influenza virus changes with different strains each year. That means if you had a flu vaccination last year, you won't necessarily be protected this year4.
Each year, the flu virus is made up of the most common strains currently present in Australia, the most common strains from the previous influenza season and those strains most likely to be transmitted to Australia.
To ensure you have optimal protection against the flu this winter, consider getting the flu shot and prevent the flu from spreading by practising healthy habits.
1 The Royal Australian College of General Practitioners. Last accessed 4 June 2019.
2 Australian Government, Department of Health. Last accessed 4 June 2019.
3 Flu trends in Australia. Last accessed 4 June 2019.
4 European Centre for Disease Prevention and Control, 2016. Last accessed 4 June 2019.