Don't be fooled by Life Insurance this April
Life Insurance -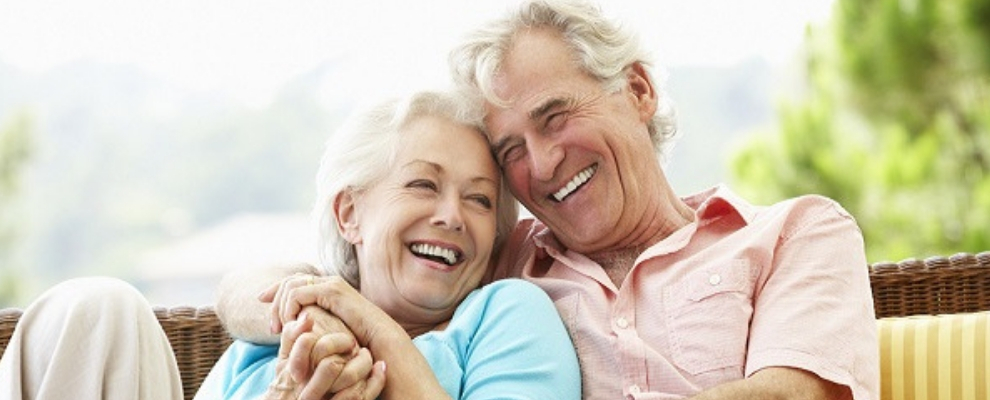 Choosing insurance and the right level of cover for you doesn't have to be difficult when you know your options.
Recent research shows that 83% of Australians are bamboozled one way or another on April Fools' Day.
And if you find that statistic a little surprising, that's because we just made it up.
Regardless of what the actual figure is, you'll want to make sure you don't fall into the fool category – especially when it comes to protecting your livelihood.
With that in mind, we've put together a simple outline of all the different types of insurance covers that are available with TAL and the benefits they offer.
Life Insurance
Life Insurance provides your loved ones with a lump sum payment in the event of your death, or if you are diagnosed with a terminal illness.
This can help to ensure your children still receive a great education or continue living in your family home.
You can tailor your cover to suit your individual needs by choosing, one, two or all three of the following options:
Accident cover – for example transport accidents and household accidents.
Illness cover – Illnesses covered include cancer, heart disease and organ failure.
Adventure Sports cover – Covers you for examples such as scuba diving, water sports and recreational aviation.
Total Permanent Disability (TPD) Insurance
TPD Insurance covers you if an accident or illness causes you to become permanently disabled and prevents you from being able to work.
It provides you with a lump sum payment, which you can use to help you pay for medical and rehabilitation treatments, and help make up for loss of future earnings.
Appropriate cover kicks in if you become Totally and Permanently Disabled and are unable to work in any occupation, or if you're unable to work in your own occupation – it depends on the level of cover you take out.
Again you choose a combination of the following:
Accident cover –examples of disabling Accidental Injuries can include a spinal cord injury due to a household accident, or loss of sight due to a workplace accident.
Illness cover – Examples of disabling illness can include neurological illnesses, vascular disorders such as stroke or organ failure.
Sports cover – Examples of disabling Sports injuries can include spinal injury while playing football, or a brain injury from hang-gliding.
Income Protection Insurance
Income Protection Insurance is designed to help keep your household up and running if you're unable to work due to an illness or injury.
While you're recovering it can help take the financial pressure off your family by providing monthly payments of up to 75% of your income (capped at $12,000 per month*).
Appropriate cover kicks in if you're unable to work in any gainful occupation, or if you're left Partially Disabled and have suffered a reduction of 20% or more in your ability to generate a monthly income.
You can include any of the following coverage options:
Accident Cover – For example, if you break your leg in a household accident or are injured at work.
Illness Cover – Includes heart attacks, stroke and Mental Health Related Illnesses (as outlined in the PDS).
Sports Cover – For example, if you tear your hamstring playing tennis.
Recovery (Trauma) Insurance
Recovery (Trauma) Insurance provides you with a lump sum payment of up to $1.5 million if you become critically injured or ill and require extensive medical treatment to recover your health.
It can help give you access to medical treatment and rehabilitation costs, so you can reduce your work hours during your recovery.
Coverage options include:
Critical Injury Cover – for injuries such as severe burns, major head trauma, blindness, or loss of a limb.
Critical Illness Cover – covers heart attacks, neurological conditions, blindness, for example.
Cancer Cover – includes melanoma, other malignant tumours, and breast cancer.
Final word
Each of these insurance products can be tailored to your needs using TAL's Cover Builder.
And by taking out a TAL insurance policy you can be confident that you won't be the fool this April.
*$12,000 COVER UNTIL AGE 45; MAXIMUM COVER OF $10,000 FROM AGE 45 - 59.
THE INFORMATION PROVIDED ON THIS WEBSITE IS GENERAL ADVICE ONLY AND DOES NOT TAKE INTO ACCOUNT YOUR INDIVIDUAL NEEDS, OBJECTIVES OR FINANCIAL SITUATION. YOU SHOULD READ THE RELEVANT PRODUCT DISCLOSURE STATEMENT (PDS) AND FINANCIAL SERVICES GUIDE (FSG) BEFORE MAKING A DECISION TO PURCHASE OR CONTINUE TO HOLD A PRODUCT. LIFE INSURANCE ISSUED BY TAL LIFE LIMITED ABN 70 050 109 450 AFSL 237848.