Embrace Indigenous culture with your kids
This Australian Life -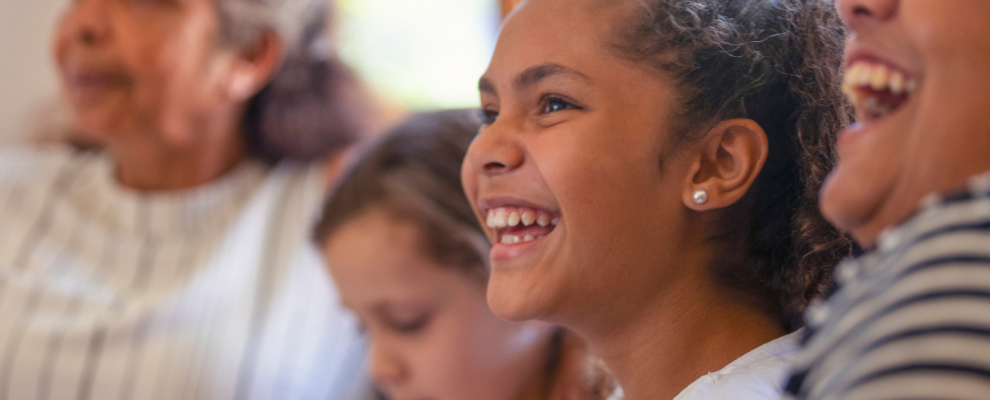 No matter how young or old, all Australians should be encouraged to learn and embrace Aboriginal and Torres Strait Islander culture.
Each year, Australians of all ages are encouraged to take part in NAIDOC week, a celebration of the history, culture and achievements of Aboriginal and Torres Strait Islander peoples. We look at how we can continue to respect and celebrate this culture year round.
When it comes to children, it's important to make their learning as interactive and entertaining as possible. After all, children learn most through play. Exposing them to Aboriginal and Torres Strait Islander culture and history by creating unique and interesting learning opportunities is a wonderful way to teach them.
While NAIDOC week falls once a year, acknowledging and respecting Aboriginal and Torres Strait Islander culture is something we should encourage kids to do all year. So, how can you celebrate Indigenous culture?
Read stories together

There are loads of books available that can teach children about Aboriginal and Torres Strait Islander culture. From How the Birds got their Colours based on a story by Mary Albert of the Bardi people to Same but Little Bit Diff'rent which talks about two different children, one living in the Top End and one in a city, as they navigate their different, but same, lives.


Learn about Indigenous art

Indigenous art is truly remarkable, as are the stories behind the art. While for many people, the first instinct would be to do a dot painting together, remember, these are sacred and it can be disrespectful to appropriate the techniques used by Indigenous artists. Rather, do a bit of research online or find some books that show traditional artwork and talk about the techniques used, including how each artwork is telling a story by the artist. You can also head outside to collect sticks, bark and smooth rocks and then talk to your child about how Indigenous artists often use natural materials to paint.


Listen to Indigenous music

As the government website explains, Indigenous cultures use music and dance to pass stories down from one generation to the next, reinforcing the deep cultural connection with the world we live in. For the younger kids, there are some great apps and websites you can use to expose them to Indigenous music. The Baby Karaoke app by Raising Children has some wonderful animated songs about Indigenous culture and there are even words to sing along. There are extra songs on their website. The ABC Kids Listen app includes a Welcome to Country everyday at midday and also features a Little Yarns podcast which takes children on a journey through the different Aboriginal and Torres Strait Islander nations.


Talk about the Indigenous sites around Australia

So much of our country is sacred to Aboriginal and Torres Strait Islander culture. Of course, the most famous sacred site is Uluru which has hosted Aboriginal ceremonies for more than 10,000 years. Just nearby is Kata Tjuta, often referred to as The Olgas. There are even sacred sites within the bustling big cities of Australia, including Birrarung Marr on the banks of the Yarra River in Melbourne and rock carvings scattered throughout the country including at least 1500 in Sydney's Ku-ring-gai Chase National Park. Find out what sites are near you and go on an excursion. If there's nothing nearby, pick up some books from the library or go online so the kids can learn all about the history of the land.
Aboriginal and Torres Strait Islander history and culture is crucial to Australia's history and present, and it's important to celebrate it. Teaching children from a young age is key to acknowledging just how much the Indigenous people have given, and continue to give, to our country.