Five important tips before your first marathon
Health & Wellbeing -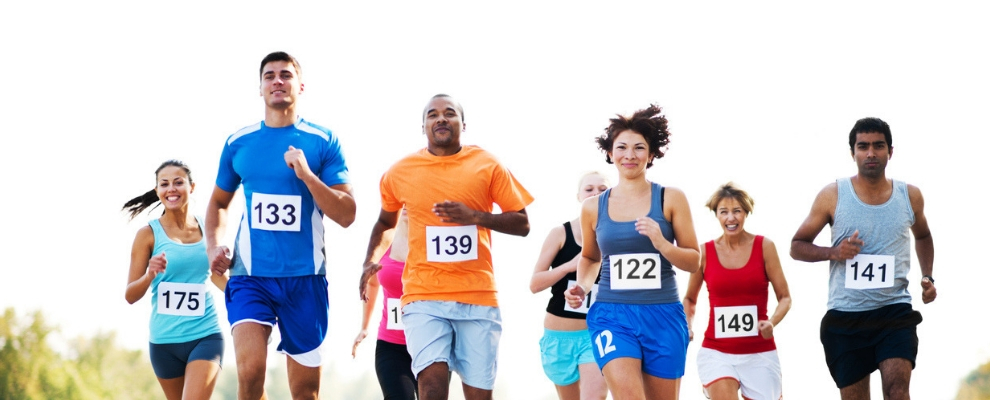 Running a marathon is a daunting prospect, but congratulations for taking the plunge. When tackling something new, a little bit of advice can go a long way.
We spoke to a few seasoned marathon runners to find out what they wish they had known before their first race day.
Aisha – Rotterdam Marathon 2013
"One thing I wish I'd realised before starting to run my marathon is that it really is your race. You have trained long and hard for it, so try to calm any competitive instinct you might have. It's not helpful to think about other people's times or racing against the person next to you, just make sure you do yourself proud."
Sarah - Paris Marathon 2016
"Stretch, stretch, stretch. Being able to run a marathon isn't just leg strength or lung capacity, it's all about conditioning your muscles to get ready for the big day. Try using a foam roller, taking up yoga or going for sports massage sessions to loosen you up and to feel strong and supple. It may not feel like you're making a big difference at the time, but you'll be glad you did it!"
Katie – Gold Coast Marathon 2018
"Don't wait until the night before to organise all your gear for the race – especially if you're travelling to another city for your run. A busy week at work meant I found myself looking around Surfers' Paradise trying to source last-minute race essentials such as bandaids, lip balm and energy gels – the list goes on. Looking back, if I had gathered my kit a few days in advance, I would have been able to quickly see what I needed to get, and been much calmer the night before."
Liberty – London Marathon 2016
"I wish I had known that taking salt tablets can help to reduce cramps. I really struggled for a few kilometres towards the end of the race as my leg began to seize up. If I'd taken a few salt tablets the night before it could have alleviated some of the discomfort."
Joey – London Marathon 2011
"Try to suppress your nerves and just enjoy the day. Running the marathon was one of the hardest things I've ever done both physically and emotionally (especially dressed up in costume, as I was). Despite how difficult it was, the feeling of running with thousands of other people and finally crossing the finish line really is indescribable."
If you're not quite ready to run a marathon, there are plenty of things you can do to keep fit and healthy. Try TAL's top tips to keep you active without costing a fortune.
No matter whether you are running a marathon or jogging around the local park, TAL is with you every step of the way. TAL's Life Insurance, Income Protection Insurance, Critical Illness Insurance and Total Permanent Disability Insurance products could protect you – and your family.
THE HEALTH AND MEDICAL INFORMATION IS GENERAL INFORMATION ONLY AND IS NOT A SUBSTITUTE FOR ADVICE FROM A QUALIFIED MEDICAL OR OTHER HEALTH PROFESSIONAL. ALWAYS CONSULT YOUR GENERAL PRACTITIONER OR A MEDICAL SPECIALIST.
THE INFORMATION PROVIDED ON THIS WEBSITE IS GENERAL ADVICE ONLY AND DOES NOT TAKE INTO ACCOUNT YOUR INDIVIDUAL NEEDS, OBJECTIVES OR FINANCIAL SITUATION. YOU SHOULD READ THE RELEVANT PRODUCT DISCLOSURE STATEMENT (PDS) AND FINANCIAL SERVICES GUIDE (FSG) BEFORE MAKING A DECISION TO PURCHASE OR CONTINUE TO HOLD A PRODUCT. LIFE INSURANCE ISSUED BY TAL LIFE LIMITED ABN 70 050 109 450 AFSL 237848.