Focusing on Rehabilitation
Health & Wellbeing -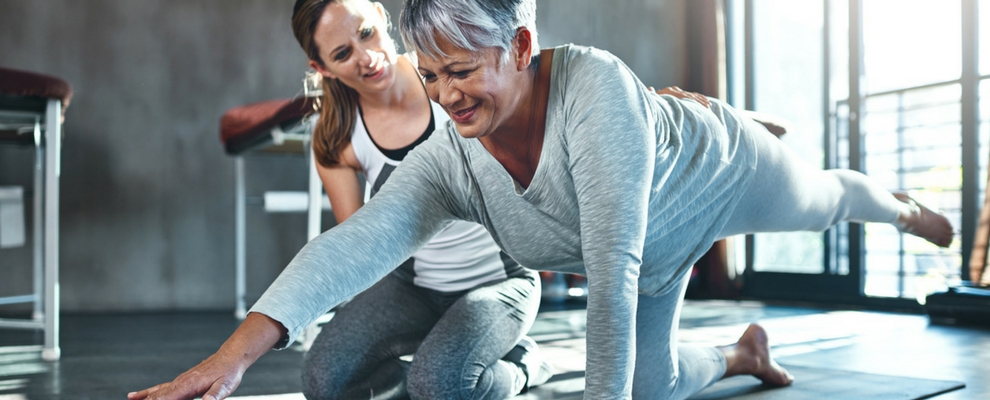 Why rehabilitation is helping people return to health and work
Given that work has proved to be an effective part of recovering from illness and injury, there is now a greater focus in the TAL claims process on rehabilitation and return to work initiatives to help people get back on their feet.
While cash payments used to be the primary measure of a successful claim, TAL is placing equal emphasis on helping customers obtain the treatment needed for them to get on with their lives as much as they can.
This more holistic approach to managing a claim recognises that one of the most important resources any individual possesses is the capacity to make a living through gainful employment.
Helping customers return-to-work
The good news is that those who have life insurance cover, such as income protection, and make a claim can now receive a lot more help getting back into the workforce after injury or illness.
Up until recently, an over emphasis on the medical diagnosis and treatment over-shadowed the value that psychological, social and environmental factors can play in the rehabilitation of customers on claim.
By introducing bio-psycho-social (BPS) rehab models within the lifecycle of a claim, TAL is improving the likelihood of customers returning to health and work after injury or illness.
How the bio-psycho-social (BPS) rehabilitation model is helping customers
While it remains relatively new to Australia, a BPS approach to rehabilitation has been operating successfully in overseas return-to-health programs for some time.
The BPS approach to rehabilitation aims to enhance a person's health and wellbeing following injury or illness, so they can get back on their feet and away from what can sometimes be seen as a cycle of dependency.
Underscoring the BPS approach to rehabilitation is the recognition that biological, psychological ( including thoughts, emotions and behaviours), social (including socio-economic, socio-environmental and cultural) factors all play a significant role in human functioning when it comes to managing or recovering from disease, illness and injury.
As a result, TAL pays much greater attention to the psychological, social and environmental factors at play when helping people who are on claim benefits to recover and ultimately return to health and work.
BPS rehabilitation offers balanced assistance
By looking well beyond the injury or illness itself, a BPS approach to rehabilitation helps TAL provide balanced assistance to customers. The aim is to connect with the social, psychological and environmental issues affecting a customer's return-to-health and work.
By gaining a better understanding of how customers live their lives, TAL is equipped to provide the type of assistance most likely to aid the recovery and rehabilitation process.
An important part of this process is to gain a good understanding of a customer's relationship with their employer and the working environment they will return to.
Where appropriate, TAL may work with the employer to identify potential problem areas, and any tools or modifications to the workplace that might accelerate the customer's return-to-work.
TAL BPS rehabilitation model also recognises that a return to work isn't the end of a customer's return-to-health journey.
In fact, it's been proven that work actually enhances overall health and wellbeing.
Restoring and even improving self-esteem and self-worth.
Work is part of the recovery process
Far from being an end goal in itself, there's sufficient evidence to suggest that work is actually an important part of the rehabilitative process after injury or illness. In fact, claimants who re-enter the workforce and no longer need their claim payments can benefit from a higher income, a greater sense of self-worth, and an overall improved sense of health and wellbeing.
One of the additional benefits of helping to get customers back to health and work after injury or illness is that, apart from improving the quality of life for the customer, the process is seen as being more sustainable because if claim costs can be reduced then premiums can be kept as affordable as possible.