Help from the heart
This Australian Life -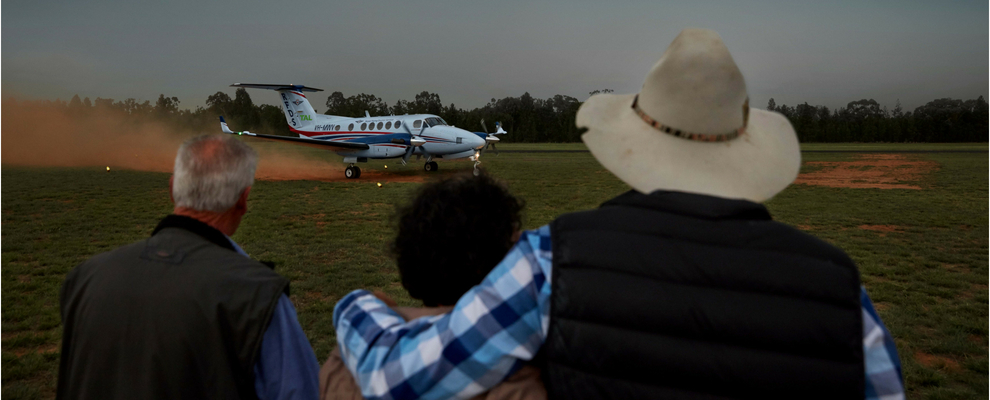 This year, the Royal Flying Doctor Service (RFDS) celebrates 90 years of saving lives and I couldn't be more proud that TAL is a Major National Partner.
Sudden cardiac arrest is one of the leading causes of death in Australia and the most common reason for RFDS medical evacuations in rural and remote Australian communities. However, survival rates are dramatically increased when a person has access to an automated external defibrillator (AEDs) in the early stages of cardiac arrest.
We needed to help the RFDS get more lifesaving AEDs into rural and remote Australian communities. So, in November 2017 we launched an internal fundraising campaign, 'Insuring the heart of Australia' where we challenged our people to raise funds for 70 AEDs.
Our people rose to the fundraising challenge and every dollar raised was matched by the TAL Community Foundation, defibrillator for defibrillator. From raffles and bake sales to taking part in Tough Mudder and a virtual "climb" up Mount Everest, we raised more than $112,000 for 80 new defibrillators, surpassing all our expectations.
The defibrillators will be distributed among 2,400 RFDS administered medical chests located across rural and remote Australia. The medical chests affectionately known as 'the pharmacy in a box' hold over 200 medical items and are tremendously important to their communities. Without them, many Australians would have to drive for hours to their nearest medical centre or pharmacy.
Like the RFDS, TAL also has a proud history of being there for Australians when they need us most, which is why we're working together to make a real difference to the lives of the Australians we protect. I'm delighted that TAL has been able to contribute to the partnership in a meaningful way, helping the RFDS to continue delivering life-improving medical services and expertise to Australians when they need it most.
"Thank you TAL is all I can say for that. It's wonderful to have the very prompt recognition by a donor that (the AED) is a valuable innovation and to come behind us and help us deliver it. Because we can't do a lot unless we get the support of the people out there," says Dr John Woodall, Chief Medical Officer, RFDS Central Operations.