How to build a healthy lunch box
Health & Wellbeing -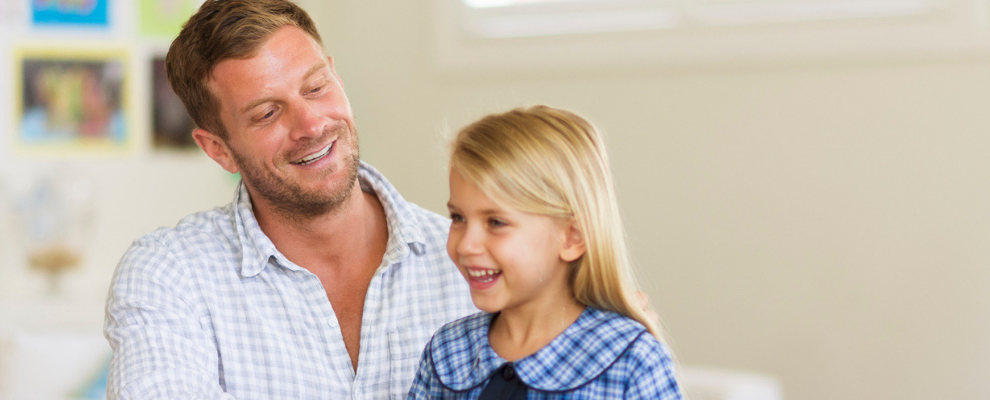 With our busy, time-poor lives, it can be a challenge coming up with varied, balanced and quick lunch box ideas for your kids. It's even harder if you're trying to feed them a diet free of processed foods, preservatives and chemicals.
The Healthy Kids Association, recommends packing the "Core 4 +1" for a balanced lunch box to ensure your active and growing kids are getting the nutrients they need.
Core 4:
Main Lunch
Core Snack
Piece of fruit
Water
Plus 1:
An extra snack for active kids
This is a good starting point when building a healthy lunch box. Before we get into the foods, however, it's important to have the right storage container for your kids to bring. Opt for a stainless-steel lunch box or reusable beeswax food wraps in place of plastic food containers and bottles. These are eco-friendly, lightweight and durable and don't leach chemicals like plastic.
Main Lunch Ideas
The easiest main lunch idea you could pack your kids is leftovers from dinner. Some examples include my salmon burgers or zucchini fritters that are great served with a Greek-style salad. A serve of good quality protein like a home-made hummus or hard boiled organic eggs combined with some cherry tomatoes, sliced cucumber and zucchini also makes a great main lunch item. I love to make savoury protein bites made from organic chicken mince and lots of vegetables, they go well with brown rice and leafy greens and a dollop of whole egg mayo.
If your kids love a good sandwich, ensure you choose 100 % wholegrain breads or wraps that are high in fibre and free from anything artificial. The secret to building the perfect sandwich is a delicious spread. I love smashed avocado, hummus or homemade pesto. Add quality protein such as organic roast chicken, tinned tuna or smashed eggs and lots of veggies for extra goodness.
Core Snack Ideas
Snacks should be nutrient-dense to keep your kids energised and satiated. My nut-free Healthy Choc-Chip Cookies are full of fibre-rich oats and cacao, so kids will love them! Other options could be small chia pudding pots using berries and seeds, homemade muesli bars and nut free protein balls.
Fruits
Keep fruits seasonal and easy to eat. Bananas are my favourite followed by mandarins, pears, berries or grapes which are perfect portable fruits to pack.
Extra Snack Ideas
You can double the core snack or give your kids a banana to keep them going if they're still hungry by the afternoon.
Whatever you decide to pack, always make it colourful, real and delicious so your kids always have something exciting to look forward to. Make sure to include an ice-pack in the lunchbox to keep the ingredients fresh and free from deteriorating and spoiling. That way, you'll be nourishing your kids' growing bodies and keeping them happy around the clock.

NUT-FREE CHOCOLATE CHIP COOKIES
Perfect to pack as a healthy snack, these yummy cookies from my Healthy Baking Cookbook are full of all things wholesome and nourishing. Oats are a great source of soluble fibre that will keep you regular and fill you up for hours. Cocoa from dark chocolate is rich in magnesium, iron, copper, manganese and riboflavin, essential micronutrients for health and vitality.
INGREDIENTS (MAKES 12 COOKIES)
200 g organic rolled oats
50 g flaked or desiccated coconut
60 g olive oil or melted butter
60 g honey, organic maple syrup or rice syrup
1 organic egg
100 g good quality 70% dark chocolate
METHOD
Preheat your oven to 150°C / 300°F.
Combine oats, coconut, oil, honey and egg into a mixing bowl.
Mix through with your hands for a few minutes – squishing the ingredients together until the cookie starts to come together.
Rest the mixture for 5 minutes after mixing – so the oats soften a little more and hold together when squished.
Chop up the chocolate with a large knife.
Add chocolate to the oats and mix through.
Form into 12 cookies… I love using a small ice cream scoop for this – so easy that way.
Place onto a lined baking tray and flatten slightly.
Bake for approx 20 minutes or until golden. Check half way through the cooking… they are delicate so you need to watch them.
Remove from the oven and cool completely. Enjoy.
The above health and medical information is general information only and is not a substitute for advice from a qualified medical or other health professional. If you are concerned about your child's diet or if your child has special dietary needs, please speak with your GP or a qualified dietitian.