Income Protection Insurance for winter sports players
Health & Wellbeing -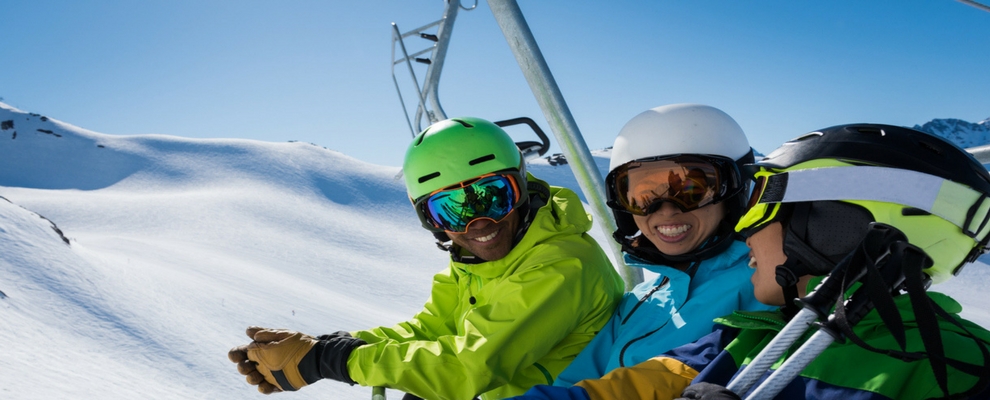 Regardless of your level of skill, there's a reasonable chance of getting hurt on a football field or ski slope. But at least with income protection insurance in place, costly medical bills are covered, leaving you to devote energy to your recovery.
Player collisions, wayward balls and nasty falls ... the list of potentially serious injuries caused by sporting activities is painfully long. As sports lovers embark on another exhilarating season of rugby, soccer, netball and skiing this winter, it's important to be prepared if such an accident prevents you from working. Here's how Income Protection insurance can ensure your next game is well-played.
Who is at a high risk of a sporting injury?
Australian Medical Association Vice President, Dr Tony Bartone, is all too familiar with those who are often the victim of sporting accidents. "The weekend warrior, someone who works hard during the week and then decides to get fit on the weekend, is a typical person who presents with such complaints," he shares.
Advancing age is another more general factor, according to the doctor, which increases the chance of someone being involved in a serious sporting mishap. Why? "As we get older, we get heavier and less mobile," he adds.
The most recent statistics on the matter from the Australian Institute of Health and Welfare, were released in 2014. They reveal that 75% of those admitted to hospital for sporting injuries are men, with two-thirds of all casualties under the age of 35. Overall, 36,000 people aged over 15 were hospitalised in a single year due to a sporting injury.
What are the most common sporting injuries?
According to the Australian Sports Commission 2016 AusPlay report, fractures rank as the most common of all sporting injuries, usually as a result of a tumble or fall. "It largely comes down to falls, with an outstretched arm and hand, wrist or forearm break," further clarifies Dr Bartone. "Knee and ankle injuries are also common, especially in football."
While soccer is Australia's favourite game with 1.086 million participants, Aussie Rules – the third most popular – is the sport responsible for the most injuries per year. Whatever your leisure activity, a worst-case scenario could put you out of action for months or more. "A lower back or hip injury, especially from skiing, can be life-long and involve permanent disability," Dr Bartone cautions.
How does income protection insurance work?
An injury can be unexpected and expensive, which is where this type of insurance provides a safety net. By taking up accident and sports cover, you are protected if you can't work due to an accident incurred while playing sport or elsewhere.
You may be paid up to 75% of your monthly income if injured, to a maximum of $10,000 per month. Policies are available to Australians between 18 and 59, and can be taken out on their own and via a self-managed super fund.
What are some key features of sports cover?
A medical test is usually not required to make an initial claim. "Just the medical certification of the nature and severity of your injury from your doctor should be sufficient," confirms TAL Product Manager, David Wilkinson. Also, you may be reimbursed for the expense of a rehabilitation program, if you become partially or totally-disabled.
A scheduled injury benefit can provide you with certainty regarding how long you will receive benefits. "The expected recovery time from many common injuries is typically fairly predictable," David points out. "These injuries may be listed in your policy with monthly benefits paid for a guaranteed minimum period, whether you remain off work or not."
What sports are covered?
Cover is limited by the amount of time you're unable to work, and the nominated activities your insurer agrees to cover. "You'll likely have little difficulty getting cover for accidental injuries while playing those sports," David stresses.
However, sports played professionally and extreme winter sports like back-country skiing and snowboarding are not eligible. "Any restrictions will be clearly explained when you take out cover. There should be no surprises if you need to claim benefits," assures David.
Income protection insurance can take the pain out of a sports injury. Apply online for a quote with TAL CoverBuilder.