Life Insurance for cyclists: protecting yourself on the road
Life Insurance -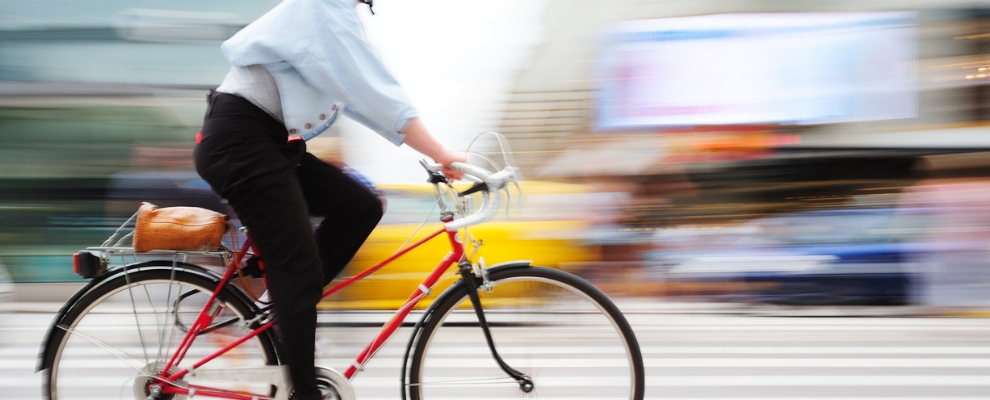 Whether it's casually peddling to the office or donning your lycra to join the MAMIL peloton on Sunday morning, it's important to ensure you're protected on the road.
Cycling is hugely popular in Australia as a hobby, a sport and a way of getting from A to B.
In fact, almost a third of all Australians have gone for a peddle in the past year, more than 21% rode a bike in the past month and 15.5% have done so in the past week.
But whether you're a veteran who's out on the road every morning, or just getting back on your bike for the first time in years, the fact is: when you're sharing the road you can't always predict what's going to happen.
You may diligently clip on your helmet, use hand signals and shoulder check before turning but it's important to put in place additional protection measures for the things outside your control.
Lifetime Protection
Your biggest concern out on the road should be deciding where to pull up for coffee after a long ride.
TAL takes care of the rest with Lifetime Protection, which provides an insurance plan tailor-built for you, by you. Just be sure to let us know if you'll be riding competitively.
Here's how our suite of Lifetime Protection products can help you enjoy your time on two wheels.
Life Insurance
If you're out cycling and the very worst happens; TAL Life Insurance Accident Cover can provide a lump sum payment to your loved ones.
In the event of your accidental death, Life Insurance is designed to help ensure your family's financial security.
If your outdoor pursuits extend beyond peddle-power and pavements, TAL also offers life insurance covering higher risk recreational adventure sport activities, such as skydiving, scuba diving, and rock climbing if you take out Accident Cover and Adventure Sports Cover.
Income Protection Insurance
Income Protection Insurance is also available for cyclists who take out Accident Cover and extend it to Sports Cover.
If you're Totally Disabled or Partly Disabled as a result of a road accident, it can provide a monthly payment for your family while you focus on getting better.
Total Permanent Disability (TPD) Insurance
There's no two ways about it: cycling injuries can be nasty. Fortunately, TPD Insurance can cover you if an accident causes you to become permanently disabled and prevents you from being able to work. Again, make sure you take out Accident Cover and extend it to Sports Cover.
TPD is designed to give you, and your family, the kind of financial security you need to make the most of your lives. It can provide you with a lump sum payment to fund the very best medical and rehabilitation treatments.
Recovery (Trauma) Insurance
Bicycle helmets can be a lifesaver, but they're not foolproof. That's why you should consider Recovery (Trauma) Insurance. It can provide you with a lump sum payment of up to $2 million if you become critically injured, due to a major head trauma for example.
It pays for your rehabilitation, and if required allows you to cut back on your work hours to concentrate on your recovery.
Easy as riding a bike
The TAL CoverBuilder tool helps you build an insurance policy that suits your budget and your lifestyle pursuits – from life insurance for cyclists through to life insurance for scuba diving.
The information provided on this website is general advice only and does not take into account you individual needs, objectives or financial situation. You should read the relevant PRODUCT DISCLOSURE STATEMENT (PDS) AND FINANCIAL SERVICES GUIDE (FSG) before making a decision to purchase or continue to hold a product. Life insurance issued by TAL Life Limited ABN 70 050 109 450 AFSL 237848. Promoted and distributed by TAL Direct Pty Limited ABN 39 084 666 017 AFSL 243260.