Movember: more than a moustache
Health & Wellbeing -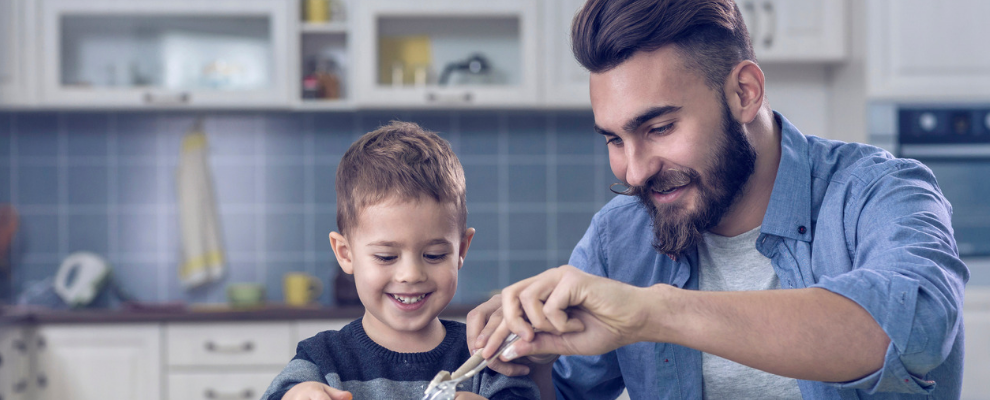 Since 2003, November has been synonymous with growing a moustache. But it's not just a fashion statement (in some cases, far from it). It's all in honour of Movember, a movement started right here in Australia, which encourages Mo Bros and Mo Sistas to raise awareness of men's health issues like prostate cancer, testicular cancer mental health and suicide prevention by growing a moustache.
With over 5 million participants worldwide and over $700 million dollars raised for good causes in Australia alone - according to the Movember website - the Movember campaign is in full swing.
With men's health firmly in the spotlight, there's no better time to check in with yourself and those around you. There are a few things you can do to make sure you're aware of changes to your own body.
How to check your health this November
If you're over 45, it's recommended on the Movember website that you take a simple blood test to monitor for prostate cancer, and men of all ages should be regularly checking for testicular cancer – there's a step-by-step guide from Movember that can be found here. For more information about other health checks you should think about performing in your twenties, thirties, forties and fifties take a look at our blog.
As well as taking steps to check that you are physically well, it's also a good time to reflect on your mental health – and that of your nearest and dearest. Taking a proactive approach to your mental health can be hugely beneficial and there are some tips to help you with this on our Slice of Life blog.
Glenn Baird, TAL's Head of Mental Health says, "generally men aren't comfortable with bringing up a conversation about their mental or physical health – often relying on a "she'll be right" attitude. That's why it is important for families, workplaces and social groups to be open and proactive in encouraging their male loved ones, friends and colleagues to look after themselves."
A method Glenn recommends when checking in with a loved one is to 'state the reasons for asking and then ask'. "Tell someone exactly why you are asking about their wellbeing based on things you have noticed, and then ask. For example, you might say 'Billy, I have noticed you are a bit more withdrawn than normal, and I haven't seen you making your usual jokes, it just makes me think that things are a little off. Is everything ok?' Taking this approach makes getting over the hurdle of asking the first question easier for everyone involved."
At TAL, we are here to support you and your family. Our Life Insurance, Total Permanent Disability (TPD) Insurance and Income Protection Insurance are designed to take care of you and your loved ones.
Our TPD insurance can cover some mental health issues and illnesses, find out more in our blog.
To get a quote, visit our cover builder.
If you'd like to get involved with Movember this year, take a look at their website to find out how.
If you or a friend needs further support with mental health, organisations like Beyond Blue are here to help you.