Play it safe: insurance for Aussie Rules players
Health & Wellbeing -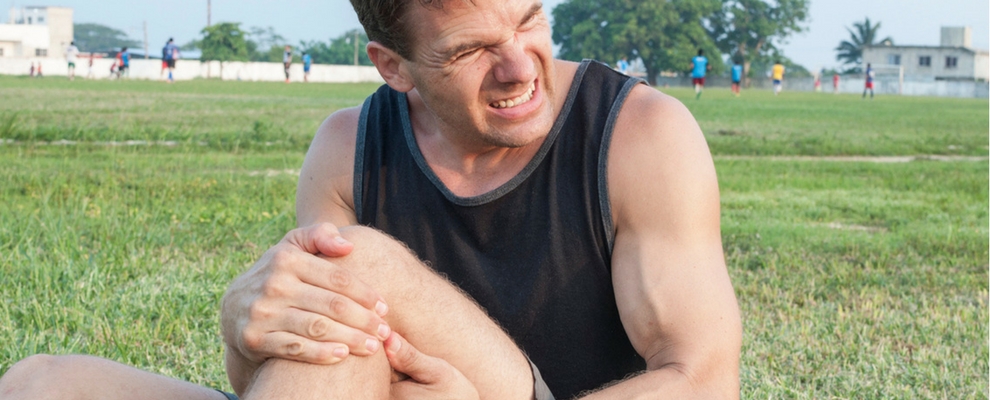 If you're a local weekend warrior about to vie for your first premiership flag, don't hold back – your passion for footy is covered.
Every weekend for the past six months more than 635,000 pairs of footy boot laces have been tied ahead of that highly anticipated centre bounce at local footy grounds around the nation.
Aussie Rules is by far the most popular full-contact amateur sport in Australia, with soccer (1.1 million participants) and golf (685,000) the only sports boasting more participants.
By way of comparison, the next most popular full-contact sport is rugby league, with 248,000 participants.
And it seems the little tackers especially can't get enough of Aussie Rules.
Aussie Rules is the second most popular club sport for children in Australia, with 7.1 percent of kids aged 14 years and under dreaming of becoming perhaps the next Lance Franklin, Patrick Dangerfield or Gary Ablett.
Injury breakdown
Popularity isn't the only measure where Aussie Rules soars. Unfortunately it results in more people being hospitalised – and at a higher rate – than any other sport in Australia.
In fact, a federal government health report showed 3,186 Aussie Rules players were hospitalised in one year – more than soccer (2,962) and the rugby codes combined (2,621).
The most common injury that sends Aussie Rules footballers to hospital is fractures (mainly to limbs and heads), accounting for about half of trips to the doctor, while soft-tissue injuries are to blame for about one-in-seven cases.
And while Aussie Rules has its fair share of collisions, they're not the only facet of the sport that cause injuries. There's the wear and tear factor as well – overexertion (injuries due to strenuous or repetitive movements) is the third most common reason for injury.
The value of Sports Cover
While the risks might be real, that doesn't mean you have to do away with the thrill of it all.
TAL's specialised Sports Cover means amateur Aussie Rules players needn't think twice about leaping above the pack for a Leo Barry mark or blindly shepherding your teammate while he or she storms in for that match-winning goal.
In order to hold TAL's Sports Cover policy under Income Protection Insurance or Total Permanent Disability (TPD) Insurance you must have first taken out Accident Cover.
Rest assured,the two complement each other perfectly to give you peace of mind, both on and off the footy pitch.
If taken out under Income Protection, Sports Cover will, for example be provided if you break your leg (two months' cover), fracture your wrist (one month) or tear your hamstring during a footy match or training.
Meanwhile under the TPD policy, Sports Cover will assist in the event of Total Disability or Partial Disability as a result of an injury on the pitch or training paddock, subject to any special policy conditions.
Not Just Aussie Rules
Sports Cover is obviously available for sports other than Aussie Rules, including soccer, rugby league, rugby union, cricket, cycling, tennis, golf, horse riding, basketball, martial arts and surfing – plus many more.
So it doesn't matter whether your sporting-fix involves 'purposely knocking-on', as rugby enthusiasts will tease, or 'only throwing things backwards', as AFL tragics will retort, TAL is there for all unique sporting Australians.