Milestones: Questions about life every 20-something should ask
This Australian Life -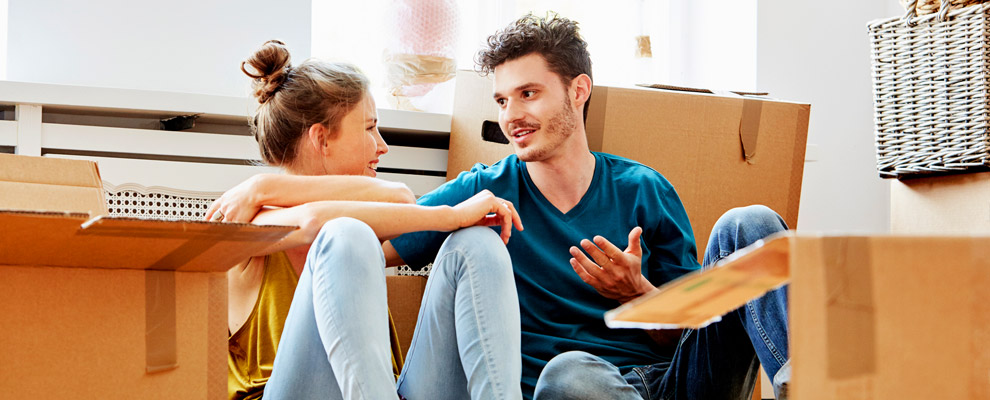 Life in your 20s can be a whirlwind as you try to find your feet in the world. Our checklist of important things to consider can help you orientate yourself.
Study, travel, your first time living away from home - life in your 20s offers many new and exciting experiences but also the challenge of new responsibilities. Independent financial adviser Tony Sandercock suggests some key questions to ask as you negotiate your newfound independence.
What are my life goals?
You may have heard people say, 'Live in the present,' but it's also important to give your future some thought. Now is the time to get some perspective on what you want in life, and what you need to do to achieve those goals. "Life is full of tough choices, and it's hard to have it all," Tony says. "The best advice is to determine as early as you can what's important because then you've got a meaningful goal, focus and enthusiasm to achieve things."
Do I have a career plan in place?
How to make money: it's not a life goal, it's a responsibility. What calls to you and how do you plan to achieve your career goals? Tony also suggests considering income protection insurance. "Your ability to work is one of your most important assets. Insuring your income should be a priority for anyone who is employed," he says.
Have I developed good money habits?
Tony suggests 20-somethings need to decide whether they want to be savers or spenders, and work to develop good financial habits. "The habits you get into early continue for a lifetime," he adds. "Develop good savings habits and you will create a great foundation for your future."
Am I living within my means?
"People tend to spend 110% of what they earn, and if you can't measure your spending, you're not in control of your finances," Tony explains. "If you build your life around the 70-10-10-10 rule (70% of your money goes to living expenses, 10% to debt repayment, 10% to the future and 10% to you), you'll pop out the other end in really good shape." To help keep track what you spend, try MoneySmart's TrackMySPEND app.
What do I know about super?
Unlike older generations, young people today have the advantage of getting 9.5% of their income paid into super from when they first start work. "Super is a great place for young people to start when planning for their future," Tony says. Which super fund are you with? How much is in it? Some super funds include Total Permanent Disability (TPD) insurance, life insurance and income protection. Know what you're covered for and for how much. Tony warns against thinking your super fund covers all your insurance needs and adds it's important to "consider if your individual circumstances require more specific insurance cover."
Should I move in with my partner?
Tony recommends talking about money before you move in together. "Discussions about rent, how to pay bills, and what each person contributes to the kitty need to be had before you walk through the door. I would suggest young people keep their money separate beyond shared expenses," he advises.
Do I want to travel and work overseas?
"Your biggest friend from a savings and investment perspective is time, and the more time you have, the more that can be accomplished. This is the miracle of compound interest. Living and/or working overseas is not a bad thing, but it may mean you start to build wealth later in life."
Should I get a credit card?
"There aren't many guarantees when it comes to money," warns Tony, "but I can guarantee you this, credit cards have caused more problems than they've ever solved. I don't believe anyone needs one, except perhaps as a cash reserve. The problem with a credit card in your pocket is it's really easy to over spend. I suggest putting your credit card in a glass of water and freezing it so you're not tempted to use it, except in an emergency."
Do I have a money mentor?
In your 20s, a money mentor can help provide the motivation to help you meet your financial goals. "Financial information is everywhere but ultimately it's pretty useless, because it's only when you act upon the information that it has any value," Tony says. "A mentor can help you put those ideas into action, and you only get results through action."
* Tony Sandercock provides general financial information only. As an independent financial adviser he does not endorse any product in particular, but rather reviews each person's situation individually to determine what is right for them.
Find out how TAL can help you put your future on track.
THIS IS GENERAL ADVICE ONLY AND DOES NOT TAKE INTO ACCOUNT YOUR PARTICULAR OBJECTIVES, FINANCIAL SITUATION OR NEEDS. PLEASE READ THE PRODUCT DISCLOSURE STATEMENT AVAILABLE AT TAL.COM.AU AND CONSIDER WHETHER THIS PRODUCT IS APPROPRIATE FOR YOU BEFORE MAKING A DECISION TO ACQUIRE THIS PRODUCT. INSURANCE ISSUED BY TAL LIFE LIMITED ABN 70 050 109 450 AFSL 237848. PROMOTED AND DISTRIBUTED BY TAL DIRECT PTY LIMITED 39 084 666 107 AFSL 243260.