Returning to work after illness or injury
2020 -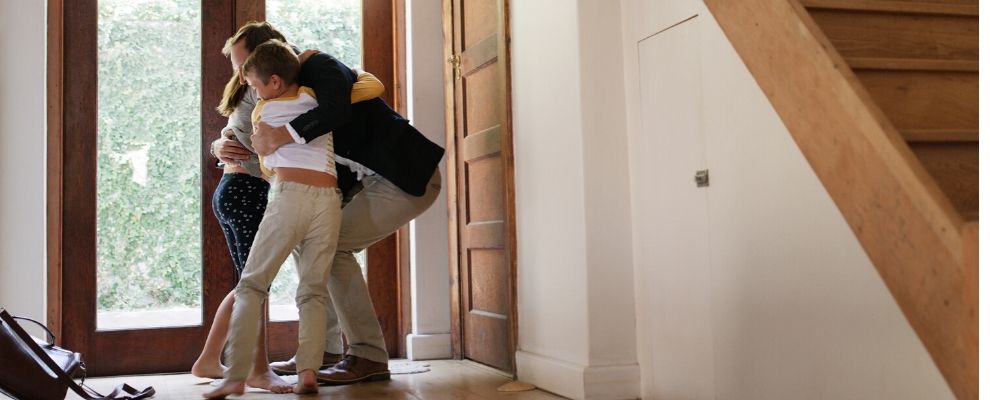 Returning to work after an illness or injury is a big adjustment for anyone. You may at times be feeling relieved or even excited that you are getting back into your routine, however it is normal for people to feel anxious or stressed.
We spoke to Martine Barclay, a psychologist specialising in workplace stress, who told us that the key principles for returning to work after an illness or injury are "connection, ground rules around what's successful, and looking after yourself in the process."
She stressed that no matter where you are in your recovery, it's normal to feel some anxiety. Here are some tips to help you manage the transition.
Talk to your employer
Staying in touch with your employer throughout your recovery can help to make your return to work feel less sudden or unknown. You can discuss exactly what you're able to do and what is expected of you and create a return to work plan that works for everyone involved.


Go at your own pace
Everyone's recovery is different, so look out for signs that you're moving too slowly or quickly. For example, if you're up at night and struggling to sleep, it could mean you need more intellectual stimulation during the day. On the other hand, if you're procrastinating or feeling overwhelmed, you probably need to take it more slowly.


Make any changes you need
Some people will find that it's best for them to come back to the same job in the same team, but others will need to make changes. If your illness or injury requires changes to your work environment, you should request these. This includes flexibility in your working hours, equipment you might need to do your job, or additional breaks if you need them.


Stay positive
It's perfectly acceptable not to feel completely settled and comfortable the moment you return to work. But while you adjust, it's helpful to set the right mindset. This can involve a technique called positive self-talk, using phrases like "I'm doing ok", "this will get easier" and "it's normal to feel like this." If you need to calm yourself down, try to move your breathing down to your stomach, rather than being in your chest.


Find a buddy
It can be a big help to have someone in your workplace to check in on you regularly in case you have any issues with the transition. This can give you the opportunity to talk about things without feeling like a burden.


Ask for help if you need it
If you're struggling with anything, it's important to speak up so that your employer is aware. Remember that they have an obligation to find alternative duties for you if you can't currently complete your usual responsibilities.


Continue to review
Your return to work plan might happen in several stages and might go more quickly or slowly than you thought. It's helpful to have regular reviews, for example at the end of your first week, and monthly for your first six months.
How can TAL support your return to work
We want to help you keep living the life that you planned. If you are a TAL customer who has an approved income protection claim, you have access to TAL's career coaching services. Every claim for Income Protection is different; therefore as part of this program, we take the time to understand what you need to be able to create a tailored approach for your situation to help you on your road to recovery, such as job search support.

Find out more about how career coaching may be able to help you get back on track, if you're eligible and what the service includes.



CAREER COACHING IS AVAILABLE TO TAL CUSTOMERS WHO HAVE INCOME PROTECTION COVER WITH TAL, WHO HAVE SUBMITTED AN INCOME PROTECTION CLAIM WITH TAL, AND WHOSE CLAIM HAS BEEN APPROVED.

THE HEALTH AND MEDICAL INFORMATION IS GENERAL INFORMATION ONLY AND IS NOT A SUBSTITUTE FOR ADVICE FROM A QUALIFIED MEDICAL OR OTHER HEALTH PROFESSIONAL. ALWAYS CONSULT YOUR GENERAL PRACTITIONER OR A MEDICAL SPECIALIST.