Why Phil never minds being woken up at 3am
This Australian Life -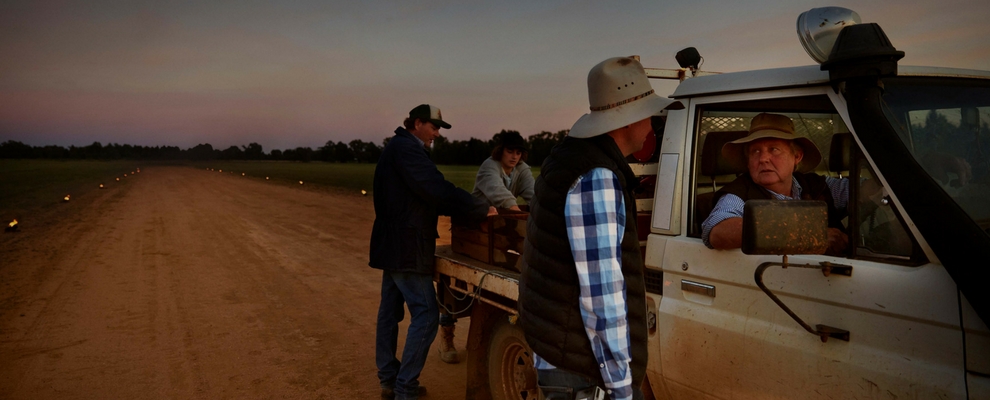 I have spent many nights at the airstrip near my place in Baradine, at 3am, having got the call, set up the lights and checked the runway.
I became a volunteer for the Royal Flying Doctor Service 12 years ago but that wasn't when I saw the value of the service for country Australia.
Years back I was working with a friend who was using a sawmill when he accidently put his hand over the bench. His hand was a mess, I wrapped it up and began the 46 km drive to the nearest hospital. We were met by an ambulance and he was airlifted out to Sydney. Had it not been for the RFDS he would have lost his hand, if not bled out.
People know about the RFDS but don't understand the importance of the vastness of the area they cover. That's why we help out.
I am part of a group of volunteers from the community rostered on throughout the year to assist the airplanes to land and take off. My land is next to the airstrip so I usually get the call first during an emergency. So you could say I help out even when I don't.
We get the call from the pilots, we make a roo run, to make sure there are no Kangaroos on the airstrip and set up the lights for landing as quickly as possible.
The important thing is to get the person in and out safety. You look at it like it could be a relative or a family member of yours, it's always someone's mother, daughter, or son.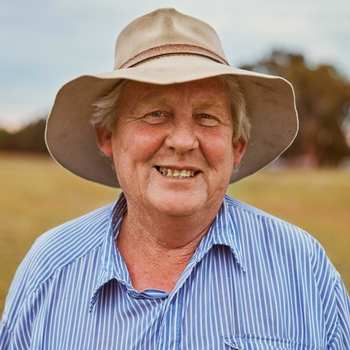 The community is close and we help out whenever we can, Baradine is an amazing place. I could rattle off a thousand reasons why, but when someone is sick or injured the community get together and help in any way they can. It could be providing support, rallying people together or raising money. Everyone gets together, it's a good team.
When it comes to helping out the RFDS it's a no-brainer. What takes just half an hour by air, would take three to four hours on the road. I really can't see how any country town would survive without the flying doctors, in some towns the closest hospital is a 10 hour drive.
Along with most of the community I find it satisfying helping people. If someone in my family got into a spot of bother I would hope there was someone out there to wake up at 3am to light the road for the plane to land, that would be a great thing. One day it could be me.
We should be helping each other out. It's the right thing to do.