Sun safety after the rays of summer
Health & Wellbeing -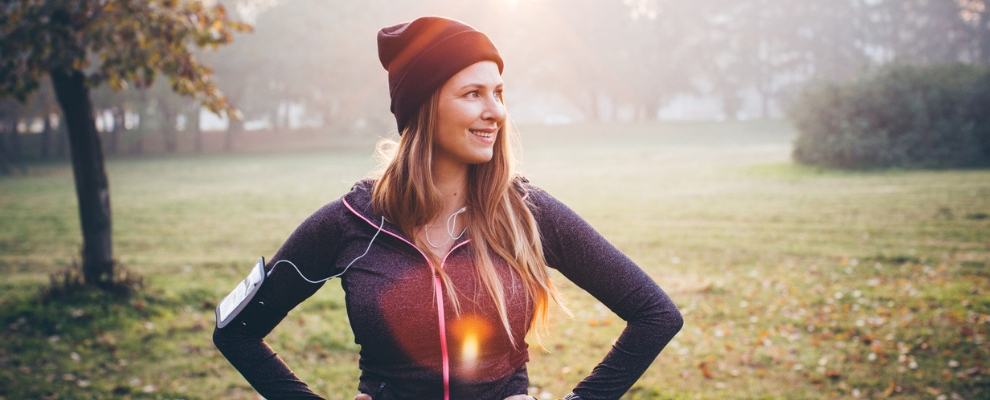 Snags sizzling on the BBQ, fresh-cut grass and a hint of sunscreen. Although the scent of summer is fading, good sun safety habits should not.
Australia is the sunniest continent on earth, but with that, we unfortunately also have one of the world's highest incidences of skin cancer.
Whatever the season – summer, winter, autumn or spring – we're blessed with the kind of weather that makes Australia the envy of others; famous for our affinity with the great outdoors.
Unfortunately, we've also got one of the world's highest incidences of skin cancer – around two in three Australians will be diagnosed with some form of skin cancer before they're 70.
Sun damage: A year-round concern
Just because the worst of summer's blazing heat is behind us, doesn't mean you can stop with the slip, slop, slap, seek and slide.
That's because sun damage is not linked to high temperatures or clear skies. It's caused by ultra violet radiation (UVR).
There are two types of UVR: direct UVR which comes directly from the sun, and diffuse UVR, which is scattered by reflective surfaces and the atmosphere.
Factors that influence UVR include solar elevation, ozone thickness, cloud cover, ground surface reflectivity and altitude.
As such, UVR can be dangerous, even on cool, windy or cloudy days when it reflects off the bottom of clouds.
A good way to keep an eye on your risk of sun damage is to visit myuv.com.au and check the UV index in your local area.
Any reading above three means you should slip on sun protective clothing, slop on SPF30+ sunscreen, slap on a broad-brimmed hat, seek shade and slide on sunglasses.
Protect yourself
Unfortunately, taking preventative measures today won't protect you from that time you fell asleep on the beach in 2003 and your entire back blistered and peeled.
Or that road trip when your hands and the tops of legs were burnt through the windscreen.
For those instances, TAL Lifetime Protection can protect you in the event you're diagnosed with skin cancer down the track.
Recovery (Trauma) Insurance
Recovery (Trauma) Insurance can protect you if you become one of over 14,000 Australians diagnosed with melanoma each year.
If you take out Cancer Cover as part of your Recovery Insurance policy you may receive a lump sum payment if you're diagnosed with a malignant melanoma of the depth and size covered by the policy and there has been a spread of malignant cells.
Cover is based on the medically-tested severity of your condition and may pay for your rehabilitation, or allow you to cut back on your work hours to concentrate on getting better.
*This product has terms and conditions and eligibility criteria which are set out in the Product Disclosure Statement.
Life Insurance
While it's an unpleasant thought, a TAL Life Insurance policy with Illness Cover can protect your family if anything were to happen to you.
To help your family continue living the life you'd planned together, a lump sum payment of up to $1.5 million may be paid in the event of your death due to skin cancer.
Act now
There are four things you can do any time of year to protect yourself from the effects of the sun.
The information provided on this website is general advice only and does not take into account your individual needs, objectives or financial situation. You should read the relevant Product Disclosure Statement (PDS) and Financial Services Guide (FSG) before making a decision to purchase or continue to hold a product. Life insurance issued by TAL Life Limited ABN 70 050 109 450 AFSL 237848.