The truth about claiming Life Cover while abroad
Life Insurance -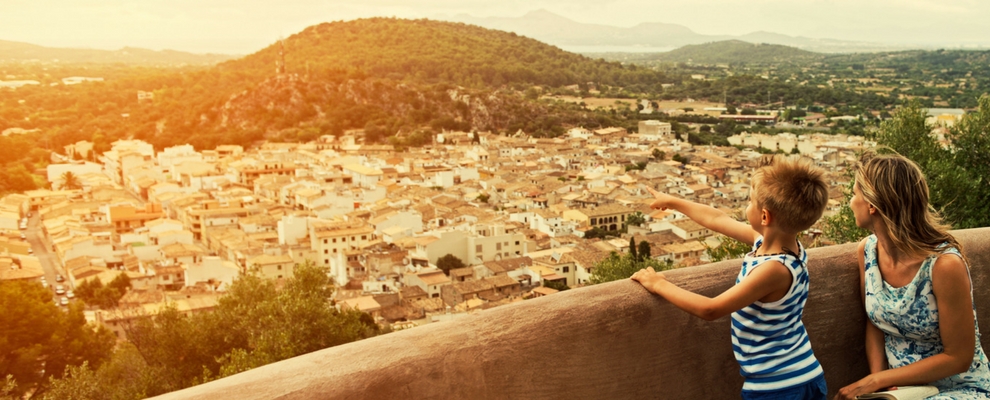 Can my Australian life cover be claimed if I die while travelling overseas… and what exactly happens next?
According to the Australian government's site Smart Traveller, each year an average of 1,300 Australians pass away overseas, usually from illness or accident. The already emotionally fraught loss of a loved one is further complicated if they are overseas– by distance, foreign regulations, and possibly a language barrier. We consulted with TAL's product guru, David Wilkinson who shared his straightforward answers and expert advice around claiming, and taking out, Australian life insurance policies while abroad.
Are there tax implications to claiming cover (or taking out coverage) if I die while abroad?
There may be tax implications overseas, but there are no additional Australian tax implications should you die while overseas.
If I find out my loved one has died overseas, what is the first step in the process before making a claim?
You should notify the nearest Australian mission (consulate, embassy, or high commission). They do a lot to assist with the legal and administrative processes that apply in that country as well as providing a list of local lawyers and funeral directors.
Do I need to register the death in Australia?
In most cases, a death can be registered with the local authorities in the place where the death occurred. You should also register the death with the births, deaths and marriages registry in Australia.
What happens to the remains?
The family or next of kin will be consulted on their wishes, whether that means a local burial, cremation or repatriation back to Australia. In some cases, however, local regulations may require a quicker decision on what to do with the remains and in other cases, an autopsy or enquiry may be required before these decisions can be made.
How much does repatriation cost?
That depends on the circumstances and location. Travel insurance may cover costs incurred and insurers will generally provide advice as well as arranging the return of the deceased to Australia.
How does being an expat affect my Australian life insurance cover? Can I even keep it?
If you're not intending to return to Australia, you can maintain your Australian life insurance cover for as long as you like so long as premiums are paid when due. For some types of cover – income protection especially – there may be limits on the time for which benefits will be paid while you remain overseas. Check your policy for details.
Are there any financial benefits or drawbacks to taking out a policy with a foreign provider?
Many overseas life insurance policies also contain a savings component. In countries that don't have a superannuation scheme like Australia's, these plans may be used to fund retirement and the financial needs of people as they age. If you just want a risk-only insurance plan without a savings component, you might like to consider maintaining your Australian life insurance policy while overseas.
Is living overseas considered an "increased risk" that will affect my premiums?
Cover restrictions or a higher premium may apply when you take out cover if you're planning on travelling to a country that the Australian Government considers dangerous. See travel advisories issued by the Department of Foreign Affairs and Trade (DFAT) to find out which countries those are.
Is the process for claiming on a policy any different?
The process will be helped if medical reports and other information in support of your claim can be provided in English. It's not essential to do this as the insurance company will be able to have things translated, but that takes time and may slow down the process. Otherwise, there is no real difference to making a claim whether residing in Australia or not.
Live life to the fullest and be prepared no matter what happens. Visit www.tal.com.au for all your insurance needs.