Tips for choosing your life insurance policy
Life Insurance -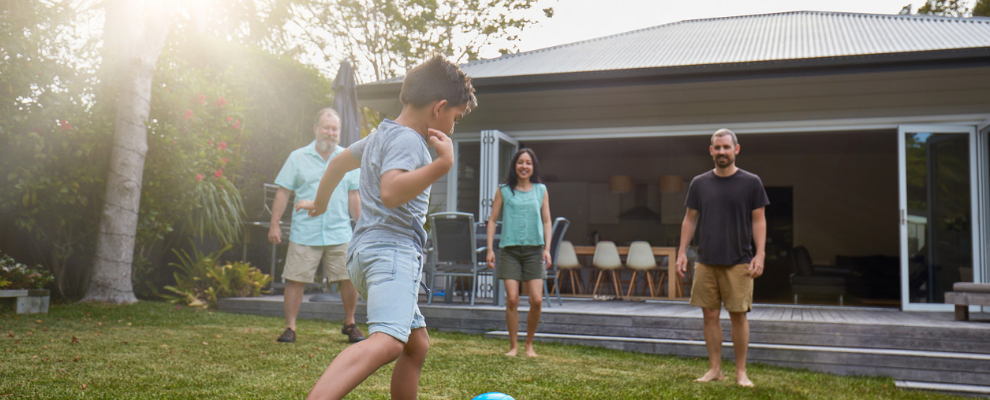 When it comes to life insurance, there is no one size fits all solution. We look at the important factors that will help you choose a policy that suits you.
Life insurance can seem an overwhelming topic, but it's an important way of helping to ensure your family is provided for should the worst happen.
With the right life insurance policy in place, your family would be given a lump sum payment if you were to die or you would receive the lump sum payment if you were diagnosed with a terminal illness. The money could help them keep up with any financial obligations like education bills or mortgage payments, as well as allowing them to continue living the life you had planned together. Read our blog if you'd like to know more about how life insurance could cover your mortgage.
What is the process when taking out life insurance?
Life insurance can be suitable for people of many different ages and at various life stages, but each package should be tailored to an individual's lifestyle and needs. There are a few questions you need to ask yourself about your work, earnings and lifestyle before selecting your life insurance policy – take a look at our blog article to find out what you should focus on.
Before you start putting together your policy, your provider may ask you some questions about your lifestyle and current health. You can usually answer these over the phone and your responses may affect the type of cover you're able to apply for.
You should find a provider who can cater to your individual needs; someone who you trust, and who can provide efficient help and support should your circumstances change or if you have any questions.
What are my life insurance options with TAL Lifetime Protection?
It's really important that the cover you pick is appropriate for your lifestyle.
Accident cover means your loved ones will receive payment if you die due to an accident at home or on transport. Illness cover pays out if you die or provides support if you are diagnosed with a terminal illness such as cancer, heart conditions or neurological diseases. Finally, adventure sports cover protects your family in the event you pass away while participating in a sport like scuba diving or motor sports.
Who receives your Life Insurance pay out?
When you set up a life insurance policy, you'll be asked to nominate who you would like to receive the benefits. You can nominate a number of people, and while you'll be asked to sign a binding agreement, you can change or cancel nominations at any time by getting in touch with your provider. If you don't nominate a beneficiary and the policy is held in your name, your benefit will go to your estate and be managed as part of your will. To learn more about nominating a beneficiary you can read this Slice of Life blog article – 4 things to consider when choosing a Life Insurance beneficiary.
Is life insurance enough?
TAL Lifetime Protection Life Insurance will cover you in the event of your death or terminal illness, but you could consider supplementary cover such as Total Permanent Disability, Income Protection or Recovery (Trauma) insurance. This may allow you to make sure your family is covered if you are unable to work.
What's the next step?
You can use TAL's CoverBuilder to put together a policy that works for you and your family's needs. Or, visit our Slice of Life blog to learn more about the ways you can protect this great Australian life.