Optional benefits: customise your life insurance
Money Management -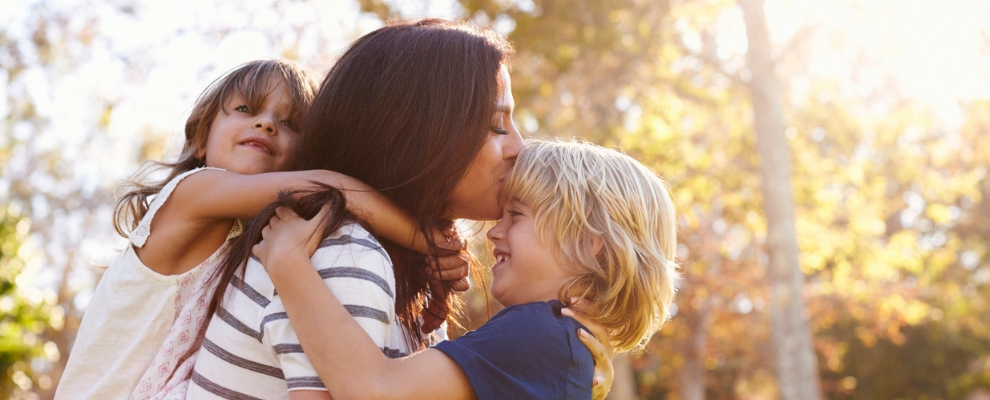 Life insurance cover can include a number of included or optional benefits designed to meet your specific needs. Check these seven points to see whether they might benefit you.
Please be aware that each of these options needs to be set up on the phone with a professional life insurance specialist.
Bundling



When the lump sum policies you've purchased (Life, Total Permanent Disability or Recovery (Trauma) Insurance) are linked together, it's called bundling, as opposed to standalone policies which are not linked.

Bundling your policies can make your premiums cheaper. A few things to note with bundling: firstly, bundling is only available when linked with a life insurance policy. Secondly, if you make a claim and receive a payment under any one of your bundled covers, that will reduce the total benefits available by the amount you've been paid. For example, if you've taken out a combined Life Insurance and TPD policy for $750,000 and you make a TPD claim of $750,000 because you can't work anymore, you can't make another life insurance claim later on – the previous TPD claim would have used up all the funds.

If you have a standalone policy, payment of a benefit will not reduce the benefit of the other covers.



The Life Buy Back Option



This addresses the bundling scenario above, giving your family an extra safety net. The Life Buy Back Option lets you repurchase a Life Insurance benefit that was reduced when a benefit was paid from a bundled TPD or Recovery (Trauma) Insurance.

You will need to pay an additional premium but the increase in cover is not subject to a health and lifestyle assessment. The ability to purchase back this Cover is available for a specified period. Full information on the timeframe for purchasing the cover is contained in the Lifetime Protection PDS.



Cover Pause

If you experience unexpected financial hardship, like if you suddenly lose your job, you can pause your cover for up to three months. You won't pay premiums during that time but you also won't be covered, so if you pass away or the illness or injury leading to your death occurs or becomes apparent during the time your cover is paused, you won't be covered.

Once your cover is restarted (by paying your premium), a qualifying period of three months will apply.



Premium Relief (for Life Insurance, TPD and Recovery Insurance)

If you add this option and pay the applicable premium, TAL will waive your Lifetime Protection premiums if you're later unable to work for at least three consecutive months due to illness or accident. The waiver stops when you either return to work, start generating a monthly income or you pass your final policy anniversary before age 65.



Day One Accident (for Income Protection)

This option means if you can't work because you're totally disabled by an injury, your payments will start accruing from the first day you're off work, rather than from the first day after the waiting period. Basically once your claim is approved TAL will backdate your premiums to the date you were disabled. You will need to pay an additional premium to access this option. The TAL Lifetime Protection PDS lists all terms and conditions.



Future Life Events

Big changes in your life – like getting married or divorced, having another child, getting a mortgage or increasing your financial interest in a business – can affect the amount of cover you require.

If you already have Life Insurance, TPD or Recovery (Trauma) Insurance, the Future Life Events feature lets you increase your benefit amount(s) when the specific life event occurs – without having to go through health or pastime checks. See the full terms and conditions.



Funeral Advancement

Once a valid death certificate is provided, an advance payment of up 10% of your benefit amount (up to a maximum of $25,000) can be paid from your total cover amount. That's to help your loved ones pay for your immediate funeral expenses before your life insurance claim is fully processed. It's one less thing for them to worry about.

Everyone's life insurance needs are different. Visit our website or get in touch to learn more about the options that are right for you.
THE INFORMATION PROVIDED ON THIS WEBSITE IS GENERAL ADVICE ONLY AND DOES NOT TAKE INTO ACCOUNT YOUR INDIVIDUAL NEEDS, OBJECTIVES OR FINANCIAL SITUATION. YOU SHOULD READ THE RELEVANT PRODUCT DISCLOSURE STATEMENT (PDS) AND FINANCIAL SERVICES GUIDE (FSG) BEFORE MAKING A DECISION TO PURCHASE OR CONTINUE TO HOLD A PRODUCT. LIFE INSURANCE ISSUED BY TAL LIFE LIMITED ABN 70 050 109 450 AFSL 237848.