What to look for in a Life Insurance product
Life Insurance -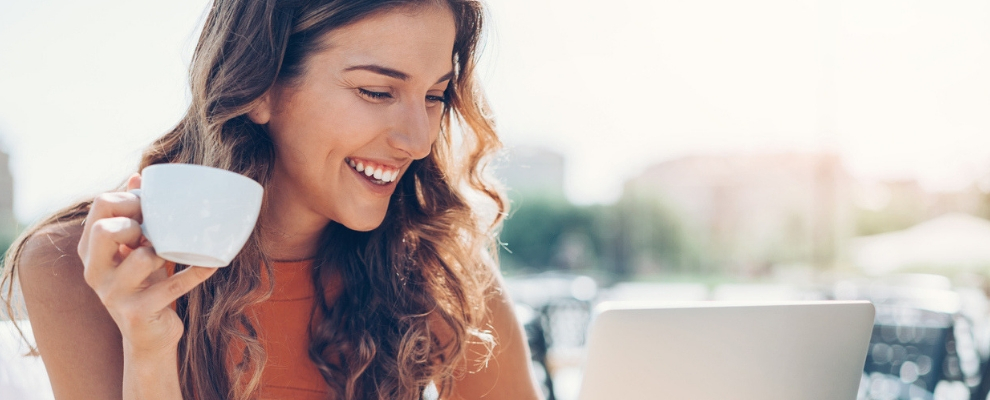 Life Insurance is about taking proactive steps to provide for your loved ones, should you not be around to do so. Here are some points to consider so you can choose the right policy for you and your family.
They say life is what you make it. And so too, is life insurance.
TAL's Lifetime Protection Insurance allows you to tailor your cover to suit both yours and your family's needs and help secure their financial security.
That's because it can provide a lump sum payment to your loved ones if you were to pass away or be diagnosed with a terminal illness.
That lump sum payment can help ensure your family will be able to keep living in their home, your kids can continue with their education, and your partner can continue to live life to the fullest.
The benefits
Life Insurance cover is available up to $2 million and you can nominate who will be paid the benefit in the event of your death.
The good news is that generally there are no medical tests required upon application. Instead, when you apply for Lifetime Protection Insurance, you will be asked a number of questions related to your health and lifestyle online or over the phone.
It's also available to purchase via self-managed super funds, and you may be able to pause your cover for up to three months if you ever run into financial hardship subject to certain conditions.
The real beauty of our Life Insurance however is that it's not a one-size-fits-all product.
You have the choice of Stepped or Level Premiums to suit your budget. Your choice will impact your monthly premium and how your premium increases each year.
You can also tailor your Life Insurance cover to suit your individual needs.
Depending on the stage of life you're at, you might choose a different combination of our three types of Life Insurance cover: Illness Cover, Accident Cover and Adventure Sports cover.
Illness Cover
If you opt to include Illness Cover in your policy, your loved ones may receive a lump sum payment if your death is a result of an illness that's not subject to any special conditions specified in your policy.
You're also generally covered if you are diagnosed with a Terminal Illness with a life expectancy of less than 12 months.
Illnesses covered include cancer, circulatory disease, heart disease, neurological disease and organ failure.
Now here's the thing: you can apply for Life Insurance when you're as young as 18, and as old as 74.
So while illnesses such as cancer, for example, can affect people of all ages, both incidence and mortality rates begin to increase once you hit your mid to late 40s.
So if you're approaching, or have already reached that stage of your life, it's coverage you may want to consider.
Here's another thing worth noting: if you take out Illness Cover only, you would not receive the Death Benefit if you passed away as a result of an Accident or an Adventure Sport. And vice-versa.
Accident Cover
As the name suggests, under this cover your family can receive a lump sum payment if you die as a result of an accident.
Accidents covered under this option include – but aren't limited to – transport accidents, household accidents, and accidental drowning.
Now, it's an unfortunate fact of life, but accidents can happen to anyone, anytime.
So while this cover is important for everyone, it may be particularly pertinent for people with a young family whose lives would be severely impacted should an unexpected tragedy occur to you.
Adventure Sports Cover
If you take up Accident Cover, you can extend it with Adventure Sports Cover.
This means your family may receive a lump sum payment if you pass away as a result of a higher risk activity, such as scuba diving, water sports, recreational aviation and motor sports (subject to any special conditions in your policy).
If you have an adrenaline induced passion then you may consider this cover.
If you're one of those people, it means that you don't have to hold back more than you normally would, because your loved ones can have financial security if any unfortunate outcomes may result from your passion.
Final word
The thing is, not only can life insurance help secure your family's financial future, but it can also allow you to live life to the fullest without having to fear the worst along the way.
Because, let's be honest, no one wants to live This Australian Life having to worry one day to the next.
THE INFORMATION PROVIDED ON THIS WEBSITE IS GENERAL ADVICE ONLY AND DOES NOT TAKE INTO ACCOUNT YOUR INDIVIDUAL NEEDS, OBJECTIVES OR FINANCIAL SITUATION. YOU SHOULD READ THE RELEVANT PRODUCT DISCLOSURE STATEMENT (PDS) AND FINANCIAL SERVICES GUIDE (FSG) BEFORE MAKING A DECISION TO PURCHASE OR CONTINUE TO HOLD A PRODUCT. LIFE INSURANCE ISSUED BY TAL LIFE LIMITED ABN 70 050 109 450 AFSL 237848.