Why the young and healthy can need life insurance
Life Insurance -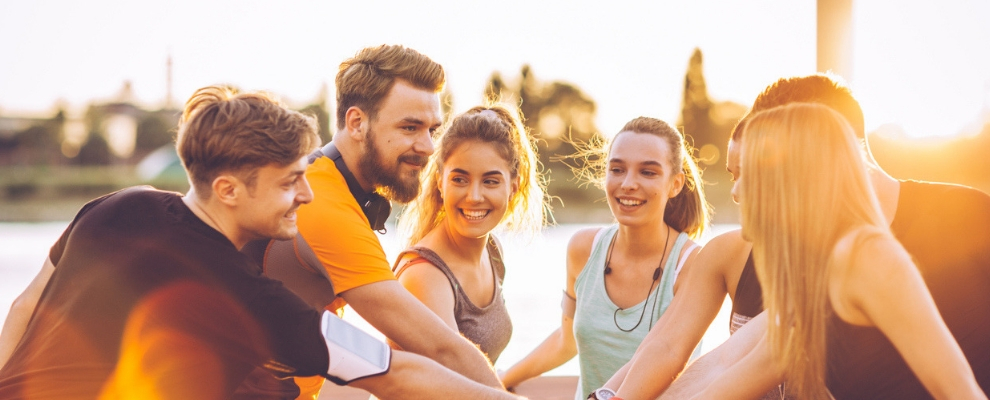 It's easy to fall into the trap of thinking "she'll be right" if you're fit and healthy, young and carefree, focused and determined.
"She'll be right" is a common Aussie refrain. We're a notoriously blasé bunch, particularly those of us Australians just starting a life of our own.
In your 20s and 30s, exploring the world, living large, building a career, finding a life partner and buying a little slice of Australian real estate are exciting, and consuming, pursuits.
Protecting your future often sits quite low on the priority list, because, well, "she'll be right". Right?
But while building a life and securing a home may seem like the best places to be focusing your attention and finances, failing to prepare for the future can actually impact all these aspects of your life.
That's why taking out the right life insurance policy is important, at any age.
Accidents happen
It doesn't matter how fit, young, healthy and competent you are, an accident can strike at any time.
In your 20s and 30s you may even be more likely to take risks and test your limits on the sports field, on the slopes, or in the ocean.
And while you may think you don't have much to lose, what about the loans you've taken out? That credit card bill you don't want to think about? The career you've worked hard to build? Or the home-loan you and your fiancé just signed?
Illness can strike at any time
There are a number of health checks that you should get in your 20s, even if you're not suffering from any symptoms.
As TAL has previously discussed with Australian Medical Association Vice President, Dr Tony Bartone, these include pelvic and testicular exams, and skin abnormalities.
By your 30s you should also be looking closely at things like your mental health, level of alcohol and drug dependency, and thyroid function, Dr Bartone told TAL.
But no matter how proactive you are, you never can tell what's just around the corner. That's just the nature of life.
And that's why life insurance is important at any age or stage of life.
Life Insurance
Life Insurance provides your loved ones with a lump sum payment in the event of your death, or if you are diagnosed with a terminal illness.
This can help to ensure your family – be it your parents, your partner or your young children – isn't left with a financial burden if you're no longer able to provide.
TAL Life Insurance is not a one-size-fits-all product, which is why it's such a great option for younger Australians.
You can tailor-build your cover to suit your lifestyle and budget Premiums can be stepped or level.
So whatever your life needs in life, it's never too early to use TAL's Cover Builder to find insurance that suits you.
THE INFORMATION PROVIDED ON THIS WEBSITE IS GENERAL ADVICE ONLY AND DOES NOT TAKE INTO ACCOUNT YOUR INDIVIDUAL NEEDS, OBJECTIVES OR FINANCIAL SITUATION. YOU SHOULD READ THE RELEVANT PRODUCT DISCLOSURE STATEMENT (PDS) AND FINANCIAL SERVICES GUIDE (FSG) BEFORE MAKING A DECISION TO PURCHASE OR CONTINUE TO HOLD A PRODUCT. LIFE INSURANCE ISSUED BY TAL LIFE LIMITED ABN 70 050 109 450 AFSL 237848.