Graduate Opportunities
Your future. Our success. Let's share it together.
Applications now open for our 2020 Graduate Program
Joining TAL as a graduate
We're looking for graduates who want to bring their passion and skills to a business that makes a real difference to the lives of Australians.
At TAL, there's no limit to where your career can go. We only take a small number of graduates each year, so they're highly sought-after right across the business. Graduates work alongside industry thought-leaders with support from dedicated sponsors, buddies and career managers.
Our program is designed to help graduates be the best they can be.
We believe in challenging you
The two-year TAL graduate program has been designed to challenge graduates by immersing them in four key areas of our business, both within their field of study and beyond, ensuring they gain a holistic view of our business across the entire life insurance lifecycle.
We provide development pathways tailored to your goals, to help you gain the skills you need to grow. This includes support for further related study and professional qualifications, where relevant, e.g., Actuarial Education Assistance, FSAA of the IAA and CA, plus study and exam leave.
We will have the following graduate positions available commencing in February 2020:
Actuarial Graduate (Sydney CBD)
Business Graduate - Commercial & Operations (Sydney CBD)
Finance Graduate (Sydney CBD)
Business Graduate – Sales, Partnerships and Marketing (Melbourne CBD)
Information Technology Graduate (Sydney CBD)
We're selective for a very good reason
Have you got what it takes to join Australia's leading life insurance specialist? Be part of a selective program developing our future leaders.
We're looking for graduates who:
want choice and opportunity in their career
have a strong academic track record (a credit average or above), or, proof of being able to achieve great outcomes
are keen to get involved in shaping the insurance industry and help deliver better outcomes for the community
have demonstrated leadership at university, work experience and/or extracurricular activities
take initiative in contributing their ideas, and
are curious about how life insurance works and have a desire to help Australians make the most of their life.
We embrace diversity and encourage applications from people of all backgrounds. Our application process can be modified to meet specific needs. Please let us know if you require support.
Who is eligible?
We encourage applications from all disciplines and backgrounds.
To qualify for the TAL Graduate Program you must have completed an undergraduate degree or postgraduate degree in the last two years or be completing your degree prior to your start date.
Additionally you need to be:
an Australian Citizen
a permanent resident of Australia, or
hold a current visa that allows you to work full-time in Australia.
How to apply
The TAL Graduate Program will show you the difference you can make to our business, and the lives of millions of Australians.
If you have any other queries please send us an email.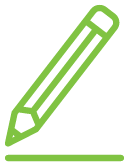 Step 1: Complete an online application
Apply for the relevant graduate position via the TAL careers portal.

Step 2: Short video interview
If your application is successful you'll receive an email invitation to complete a short video interview.
This is a one way digital interview that you can complete at a time and place that suits you.
Step 3: Online Assessment
If you're successful at the video interview process you'll receive an email invitation to complete an online assessment.
This assessment will take approximately 40 minutes and can be completed at a time and place that suits you.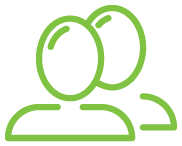 Step 4: Interview
If you're short listed following the online assessment you'll be asked to attend an interview at our offices in Sydney or Melbourne.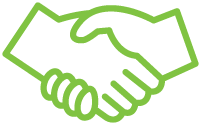 Step 5: Offers Made
If you're successful at the interview we'll contact you and make you an offer.
TAL's Graduate Program has encouraged and nurtured my career development, through access to industry leaders and the opportunity to collaborate on meaningful projects. Over the past year I've been part of a culture where I'm supported, challenged, and heard. That's what sets TAL apart; everyone is given the chance to make a difference.
What attracted me to TAL's Graduate Program, above all else, was the positive vibes I got from the company culture and the interest the organisation has in developing graduates into future leaders. Given the small cohort, there are intimate development and support opportunities, including the flexibility to take up a role in a department outside of your core skill set.