Graduate Opportunities
We believe in supporting you to be the best you can be.
Applications for our 2025 Graduate Program will open in January 2024
At TAL, there's no limit to where your career can go.
We only take a small number of Graduates each year, so you'll be highly sought-after right across TAL. You'll work alongside industry thought-leaders with support from dedicated sponsors, buddies and career managers. It's a program designed to help you be the best you can be.
Graduate Program
Being a TAL graduate, you will be immersed in four key areas of our business, both within your field of study and beyond. This ensures you gain a strong understanding of how our business operates. 
And we support you. We listen to your goals and provide development pathways that will help you grow your skills even further, and get you where you want to go. This includes support for further related study and professional qualifications, where relevant, e.g., Actuarial Education Assistance, FSAA of the IAA and CA, plus study and exam leave.
Choose your pathway. We offer Graduate Positions in the following areas:
Actuarial
Brand and Communications
Finance
Group Life Business – core functions such as product development, pricing, relationship management, data science, business and project management, health services (forensic accountants and allied health professionals)
Individual Life Business - core functions such as sales, marketing, data science, product design, underwriting and channel distribution
Legal
Technology
With over 3,500 people at TAL and over 100 job families, we offer varied and diverse career pathways. Whether you've studied actuarial, business, computer science, economics, engineering, finance, maths, medicine and health, or any art or science degree we have a career pathway for you.
For more information, explore our website and download the TAL Graduate Flyer.
Our awards
We're proud that TAL has been recognised for the investment we've made in our graduates.
Best Graduate Development Program Award
2019 Australian Human Resources Awards
Top 100 Graduate Employer Finalist
2022 GradAustralia Awards

Top 75 Graduate Employer
2023 Australian Association of Graduate Employers (AAGE)
If you:
want to join a market leader with over 150 years' experience, and a global footprint through the Dai-ichi Life Group,
want to join an organisation focused on growth, delivering great achievements during industry disruption and change (including acquisitions, new and renewed partnerships, and key contributions to the industry),
want to join an organisation that has a strong sense of purpose and spirit that sets us apart. As Australia's leading life insurer we have an important job to do in the Australian community. We help our customers continue living their lives while recovering from an illness or injury and together with our partners we protect over 5 million customers1 and their families,
want to join a small cohort of graduates with great opportunities to build your personal profile and brand,
want exposure to senior leadership and opportunities to contribute to a wide range of interesting projects and initiatives,
want to work in a blended way – with flexibility to work in the office and from home,
want accelerated learning through rotations, our graduate development program, and a mix of formal learning, on the job projects and experiences, and formal education assistance,
want a great salary package with the opportunity to be recognised for great performance through bonuses and recognition programs.
The ability to rotate every six months and work in different areas within my discipline allows me to challenge myself and get a better idea of where I'd like to go career-wise in the future. Plus you get to experience an out of discipline rotation which is hugely beneficial in deciding my future career at TAL.
The program has been great at supporting my entry into the corporate world, especially through the learning and development activities we completed as part of orientation and the range of support systems offered to grads. I have mostly enjoyed being able to network with a range of people at TAL, including executives, which has made working at TAL feel welcoming and full of opportunities.
Who is eligible?
We encourage applications from all disciplines and backgrounds. We cater to specific needs, and our application process can be tailored to accommodate - we're an employer that doesn't just value diversity, we embrace it.
To apply, you must hold the right to work (without limitation) in Australia and have completed an undergraduate degree or postgraduate degree in the last two years or complete prior to the program start date.
How to apply for the Graduate Program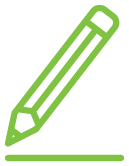 Step 1: Complete an online application
Apply for the relevant graduate  position via the TAL Careers Page. Be sure to complete the application form and attach any requested documentation.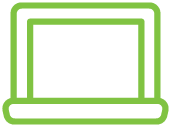 Step 2: Online assessment
If your application is successful you will be contacted by a member of the TAL team and be sent an email invitation to complete an online assessment. This assessment will take approximately 40 minutes and can be completed at a time and place that suits you.

Step 3: Short video interview
If you successfully progress through the online assessment you will receive an email invitation to complete a short video interview. This is a one-way interview that you can complete at a time and place that suits you.

Step 4: Assessment centre 
If you are shortlisted following the video interview you will be invited to participate in a group assessment centre.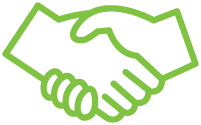 Step 5: Offers Made
If you're successful at the interview we'll contact you and make you an offer.
Based on customer covers in force across Group, Retail and Direct and there may be duplicate lives insured.