Life Insurance
Providing for your loved ones when you are gone.
TAL CoverBuilder
Get a quick quote online in less than 5 minutes
GET A QUOTE
Life Insurance with TAL
No two lives are the same. That's why TAL life insurance is tailored to suit you. Whether it be flexible policies to suit every life stage or discounts to reward a healthy lifestyle, we're here to keep you covered on life's journey.
Key Features & Benefits
Death Benefit

Lump sum payment paid to your Nominated Beneficiary or the Policy Owner if you pass away. You can get a quote online for cover ranging from $100,000 to $1.5 million. For a higher level of cover, please call us on 131 825 or speak to your Financial Adviser. 



Child's Critical Illness Benefit

TAL's Life insurance includes a built-in Child's Critical Illness Benefit, which protects kids between two and 19 (at their next birthday) if they suffer a specified critical illness event. *Cover of up to $10,000 is available without underwriting



Terminal Illness benefit

If you're diagnosed with a Terminal Illness and have less than 12 months to live, TAL offers early payment of your full benefit amount, providing financial support for you and your family straight away



Future Insurability Benefit

This built-in benefit lets you increase your cover by up to $200,000 without underwriting if you experience a major life event, including getting married, having a child or taking out a mortgage
Resources
What is life insurance and how does it work?
Life insurance offers important financial protection for your family and dependents by providing them with a lump sum if you die or are diagnosed with a terminal illness.
With access to the funds they need, your loved ones can cover their long-term costs including rent, mortgage, education, medical and grocery bills, giving them financial peace of mind during a very difficult, emotional and stressful time.
TAL life insurance is designed to be flexible to meet the needs of you and your family as you progress through major life events like getting married, having children and purchasing a home. It can include discounts if you're healthy and a range of benefit options to make sure you are covered no matter what life brings.
Protect your family for the long term.
TAL Health Sense
We're encouraging healthy lifestyles
Introducing our TAL Health Sense Discount. Rewarding you with up to 15% discount on your Life, TPD or Critical Illness policy.
Find out more
What benefits does Life Insurance include?
Not all benefits, options and sum insured levels are available online.
What other insurance can I include in my TAL life insurance plan?
TAL Accelerated protection has a range of Insurances you can include in your life insurance plan
Why choose TAL as your Life Insurance provider?

TAL is a leading Life Insurance specialist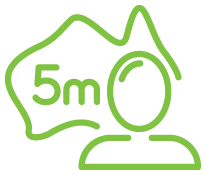 Trusted by over 5 million customers

$3.5 billion in claims paid in 2022/23 FY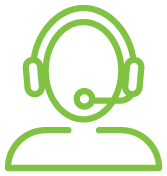 24/7 access to a dedicated Grief Support service


How to apply
Apply for life insurance with TAL.
Am I eligible for Life Insurance?
To be eligible for TAL life insurance, you need to meet a few simple criteria.
The first is age - you need to be between 18 and 73 to start a new policy.
The next is citizenship or residency. You'll need to be an Australian citizen or permanent resident or a New Zealand resident living permanently in Australia to be eligible. There's usually no medical assessment required.
How to apply for Life Insurance with TAL
1. Get a Quote
Use TAL's online Cover Builder to get a quick and easy quote.
2. Chat with Us
One of our consultants will be in touch to help you choose the right cover for you.
3. Check the Details
Review your quote and the Product Disclosure Statement. Customise your policy by adding extras and tailoring your premiums.
4. Confirm and Pay
Once you're happy, you'll confirm and pay. You'll receive an email with all the details - save this to your files. You're now covered!