Executive Team
Our Executive Team helps us protect the lifestyles of over 4 million people, as a leading Life Insurance specialist.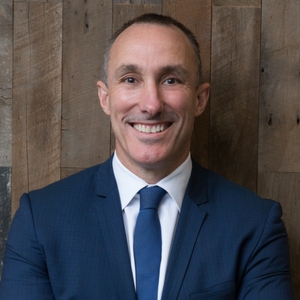 Brett Clark
Group CEO & Managing Director - B.Com, FIAA
Brett Clark was appointed Group Chief Executive Officer and Managing Director of TAL in April 2015. Joining TAL in August 2008 as CEO of TAL Retail Life responsible for TAL's life insurance operations for the Retail Financial Advice market. In May 2013 he was appointed CEO of TAL Life with responsibility across TAL's Retail Life, Group Life, Investments and financial advice businesses.
A qualified actuary having previously worked in a range of senior executive roles over many years, Brett has gained a deep industry experience across a broad range of functions including Strategy, Finance, Sales, Product and Marketing and Operations in both the Australian and international insurance markets. He brings a considered and commercial approach to insurance markets and leadership across TAL's diversified life insurance business.
Brett is a member of the FSC Board of Directors and an Executive Officer of Dai-ichi Life Holdings Committee.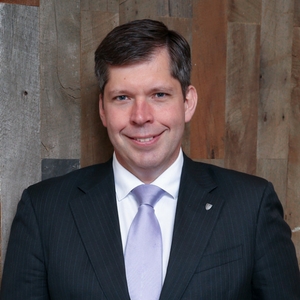 Kent Griffin
Chief Financial Officer - B.Ec, FIAA
Kent Griffin joined TAL in May 2012, and as Chief Finance Officer is responsible for Finance and Strategy. He has significant experience in strategy, actuarial, risk, treasury, investor relations and regulatory and capital management in the life insurance, wealth management and banking sectors.
Kent has over 26 years' experience in financial services, working both in Australia and abroad. He joined TAL from Ernst & Young where he was a Partner, leading the Actuarial and Financial Services Risk Management Advisory in Melbourne. Prior to Ernst & Young, Kent spent nine years at AXA where he held a number of senior positions, including Regional Chief Financial Officer for AXA Asia.
Kent has a Bachelor of Economics from Macquarie University, is a Fellow of the Actuaries' Institute of Australia, and has completed the Advanced Management Program at Harvard Business School.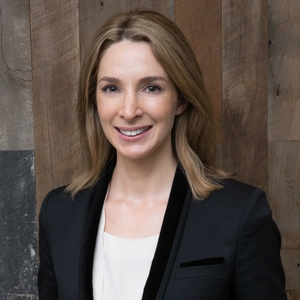 Fiona Macgregor
Chief Information and Innovation Officer and (Acting) Chief Customer and Brand Officer - M.A. (Hons)
Fiona Macgregor joined TAL in January 2014 as General Manager, Innovation Development, bringing with her a successful history of corporate innovation. She joined the Executive team in April 2015 with her promotion to Chief Customer and Innovation Officer and transitioned to Chief Information and Innovation Officer in July 2018, with responsibility across Technology and TAL's Innovation Incubator and Accelerator programs.
Prior to joining TAL, Fiona worked as an independent consultant, advising some of the UK's largest service brands and high-tech companies on growth opportunities, customer experience design and how leaders can create the right climate for innovation.
Fiona was previously Head of Innovation for a leading UK bank, where she was responsible for leading a team to design and launch a number of innovative products, services and brand innovations in the UK, US, Europe and Asia markets. This included uniting all retail bank operations around a set of customer charter commitments.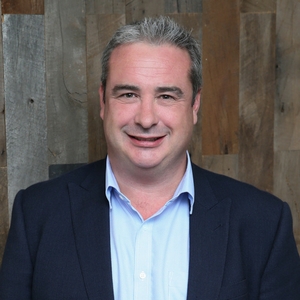 Tim Thorne
Chief Distribution Officer - DMS, MBA
Tim Thorne joined TAL in November 2013, following a variety of senior roles creating, launching and managing distribution businesses and brands for leading organisations in the UK and USA.
Tim's experience encompasses banking, insurance, telecommunication and utilities industries, across both consumer and business channels. He has worked in the charity sector and created the UK's most successful fundraiser on UK commercial television, raising over $50 million to-date. Tim co-founded Edengene, a specialist growth and innovation consultancy.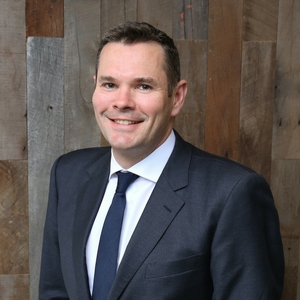 Justin Delaney
Chief Operating Officer - BA, GDFinPlan, GDMan, MAICD
Justin Delaney joined TAL in October 2015 as Chief Operating Officer, responsible for operations and commercial management. Justin has extensive experience in operations, commercial management, strategy and distribution in the life insurance, stockbroking, superannuation and wealth management sectors.
Justin has over 20 years' experience in financial services having joined TAL from Macquarie Group, where he was an Executive Director responsible for the Group's Wealth Management products and services. Prior to Macquarie, Justin held senior roles with Commonwealth Securities, Orion Fund Services and BT Funds Management.
Justin was responsible for the development and launch of the Macquarie Life Insurance business in 2007, and has a demonstrated track record of growing businesses and driving change.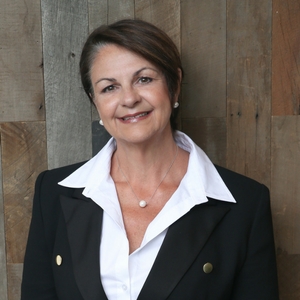 Anne Clarke
Chief Risk Officer and Chief General Counsel - LL.B
Anne Clarke was appointed Chief General Counsel in September 2015 and her role was expanded to include Chief Risk Officer in March 2017. She is responsible for the Office of Chief General Counsel and the Risk Office. These areas incorporate responsibility for Disputes and Litigation; Legal, Company Secretariat; Enterprise Risk Management; Compliance; Resilience and Security. Anne's role is to assist TAL achieve its business objectives within the regulatory and legal environment supported by an effective risk framework and broad strategic advice. Anne is also responsible for managing TAL's regulatory and government relationships.
Anne has over 25 years' experience in financial services, starting her legal career in the financial services practice at Mallesons Stephen Jacques (now King Wood Mallesons) and moving from private practice (Herbert Smith Freehills) to join AMP in 2014. During her time in private practice, Anne was named as a leading practitioner in Best Lawyers for a number of years.
Anne is highly regarded in the financial services industry for both her technical legal skills, and her ability to operate and communicate at senior executive, board and regulator levels. She has also earned a reputation for having a comprehensive knowledge of the commercial and industry framework.
Ceri Ittensohn
Chief People & Culture Officer - B.A (Hons)
Ceri Ittensohn joined TAL in October 2016 as Chief People & Culture Officer, bringing more than 25 years of experience in Human Resources both in Australia and Asia.
Before joining TAL Ceri worked in General Insurance and the Global Hospitality sector, and led HR, Quality, Customer and Communications teams, bringing a commercial approach to their business contributions. She has a particular passion for working with purpose-led businesses that inspire their people to make a positive difference for customers, communities and investors.
Ceri holds an Honours degree in Organisational Psychology and is a member of the Australian Institute of Company Directors.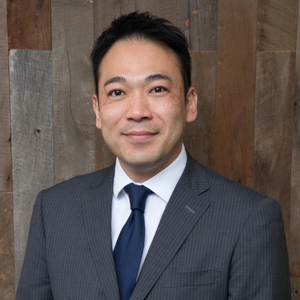 Kenjiro Okazaki
Dai-ichi Life Executive Liaison
Kenjiro (Kenji) Okazaki joined TAL in April 2016 as Dai-ichi Life Executive Liaison, reporting to the Group CEO. His role is to further develop an ongoing relationship between TAL and Dai-ichi Life Group.
Kenji has spent his entire career with Dai-ichi Life, starting in the Nagasaki branch office in 1994. In his most recent role Kenji was General Manager of the International Business Management Department in Tokyo. Kenji has also worked in Dai-ichi Life's Equity Investment Department, Global Fixed Income Investment Department, Credit Department, Dai-ichi Life International (U.S.A.) and spent two years as a trainee at an accounting firm.
Kenji brings to TAL significant experience in international business of Dai-ichi Life Group and in the investment area.