Awards and Recognition
We are delighted with our achievements and our people who have helped us earn them.
A few highlights
While we are not in the business of winning awards, we are grateful that our customers and the industry have recognised our commitment to protecting what matters most. Here are some of our most recent awards.
2023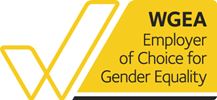 Direct Life Insurance Cover of the Year—Money Magazine
Commonwealth Workplace Gender Equality Agency (WGEA) - Employer of Choice
Canstar award for Direct Life Insurance - Winner Outstanding Value (TAL Accelerated Protection)
Finder  Income Protection Awards - Winner Best Income Protection Insurance (TAL Income Protection)
Finder Life Insurance Awards - Highly Commended (TAL Accelerated Protection)
2022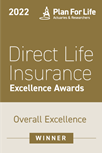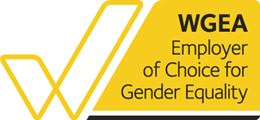 Commonwealth Workplace Gender Equality Agency (WGEA) - Employer of Choice
Canstar award for Direct Life Insurance - Winner Outstanding Value (TAL Accelerated Protection)
Plan For Life Direct Life Insurance Excellence Awards - Winner Overall Excellence, Winner Trauma Rider (TAL Accelerated Protection), Winner Innovation - Product and Winner Term Life (TAL Accelerated Protection)
Plan For Life Direct Life Insurance Health and Wellness Excellence Awards - Winner Discounts & Healthy Living Rewards, Winner Devices & Health Tracking, Winner Ongoing Medically Tested Health Discounts and Winner Rehabilitation & Claims Support 
2021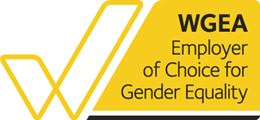 Commonwealth Workplace Gender Equality Agency (WGEA) - Employer of Choice
Financial Services Council (FSC) Life Insurance Awards - Innovation in Retail Insurance Winner (TAL Health Sense Plus), Best Life Insurance Awareness Campaign Winner (COVID Support Awareness Campaign)
Lawyers Weekly Corporate Counsel Awards - Insurance Team of the Year
CoreData SMSF Service Provider Awards - Winner for Insurance
2020



Plan for Life/AFA Life Company of the Year Awards - Overall Platinum Life Company of the Year Winner, Term Life/TPD Product of the Year (TAL Accelerated Protection life Insurance Plan)
Australian Business Awards – Winner for Training Excellence (TAL Risk Academy)
ALUCA (Australasian Life Underwriting and Claims Association) Awards – ALUCA Life Insurance Excellence Claims Team of the Year Winner (TAL/Cbus Claims Team), ALUCA Life Insurance Excellence Customer Service Team Winner (The TAL Risk Academy Team)
Financial Standard MAX Awards – Financial Education Campaign of the Year Award for TAL Risk Academy FASEA Exam Masterclass

Roy Morgan Customer Satisfaction Awards – Risk & Life Insurer of the Year (Insuranceline)

Momentum Media Women in Finance Awards – Employer of the Year
Plan for Life Health & Wellness Life Insurance Excellence Awards – Ongoing Medically-Tested Health Discounts Winner (TAL Health Sense), Rehabilitation & Claims Support Winner, Outcomes Experience Winner, Innovation, Market View of Health & Wellness Programs Winner
Plan for Life Direct Life Insurance Awards – Term Life Product (TAL Lifetime Protection), Trauma Rider Product (Insuranceline Life Insurance), Marketer Customer Online Experience (AAMI), Marketer Overall Product Award (Suncorp)
Australian Alternative Dispute Resolution (ADR) Awards  – ADR Corporate Team of the Year
Commonwealth Workplace Gender Equality Agency (WGEA) - Employer of Choice
2019
Plan for Life/AFA Life Company of the Year Awards – Overall Platinum Life Company of the Year Winner, Trauma/Critical Illness Product of the Year 
Money Management Women in Financial Services Awards – Employer of the Year
Plan for Life Health & Wellness Life Insurance Excellence Awards – Ongoing Medically-Tested Health Discounts winner for TAL Health Sense, Rehabilitation & Claims Support winner, Innovation – Benefits winner for TAL Health Sense Plus
Plan for Life Direct Life Insurance Awards – Term Life winner for TAL Lifetime Protection, Trauma – Standalone winner for TAL Lifetime Protection Recovery Insurance, Bundled products winner for TAL Lifetime Protection, Marketer Term Life winner for Qantas Lifetime Protect, Marketer Overall Product winner for Qantas Lifetime Protect – Income Protection & Life Insurance, Marketer Income Protection winner for Virgin Money Income Protection Tailored
PRIME Awards – Highly Commended Best Public Health Initiative – TAL SpotChecker
Flexible Working Day Awards – Champion of Flexible Working Day Winner
Australian Business Awards – Community Contribution Winner – TAL SpotChecker
Australian Workplace Equality Index Awards – Bronze Employer
Insurance Asia Awards - Domestic Life Insurer of the Year - Australia
Australian ADR Awards - 

Corporate Team of the Year
2018
Australian Workplace Equality Index Awards – Bronze Employer and Most Improved Employer
Money Magazine Best of the Best Awards – Best Featured Income Protection Insurance (Income Protection Plan - Premier)
Money Management/DEXX&R  Adviser Choice Risk Awards - Best Term & TPD product (TAL Accelerated Protection Life Cover & TPD)
Reader's Digest Australia Quality Service Awards -Gold Award for Quality Service in funeral insurance (TAL Insuranceline)
Strategic Insight Direct Life Insurance Awards – Innovation Winner, Term Life Product Winner, Funeral Cover Level Premiums Winner, Marketer Overall Product Winner
Strategic Insight Health and Wellness Excellence Awards – Rehabilitation & Claims Support Winner, Ongoing Medically-Tested Health Discounts Winner
Money Management Women in Financial Services Awards – Employer of the Year
ANZIIF Australian Insurance Industry Awards – Life Insurance Company of the Year and Women's Employer of the Year
Intelligent Automation Excellence Awards – Most Innovative Implementation of Intelligent Automation
Strategic Insights/AFA Life Company of the Year Awards 2018 – Overall Platinum Life Company of the Year Winner
SMSF Service Provider Awards – Best Insurance Provider
Roy Morgan Satisfaction with Risk and Life Insurer Customer Survey - Top life insurer for customer satisfaction (InsuranceLine)
2017
AB+F Australian Insurance Awards – Australian Insurance Executive of the Year (Brett Clark) & Marketing Campaign of the Year
Money Magazine Best of the Best Awards – Best Featured Income Protection Insurance
Strategic Insight Direct Life Insurance Awards

-

Overall Direct Life Insurance Excellence Winner, Term Life Product Winner, Omnibus Product Winner, Customer Service Winner, Marketer Customer Service Winner 

Canstar Life Insurance Awards -

Outstanding Value

Income Protection Insurance Award Winner

ANZIIF Australian Insurance Industry Awards Winner - Women's Employer of the Year
SMA Innovation in Action Awards – Insurance Winner
iCMG ANZ & Asia Pacific Architecture Excellence Awards – Winner for Architecture Excellence in the Banking, Financial Services and Insurance category
Money Management/DEXX&R Risk Company of the Year Awards – Disability Income Product Award Winner for TAL Accelerated Protection Income Protection Premier
TDI Asian Insurance Innovation Awards

 – Top Asian insurance innovator (TAL and Qantas)

Roy Morgan Satisfaction with Risk and Life Insurer Customer Survey - Top life insurer for customer satisfaction (InsuranceLine)
Strategic Insights/AFA Life Company of the Year Awards 2017 – Overall Platinum Life Company of the Year Winner, Service Quality Award Winner, Trauma Product of the Year 
2016
Workplace Gender Equality Employer of Choice Citation
AFR 50 Most Innovative Companies – Australia's 24th Most Innovative Company
Super Review Super Fund of the Year Awards Winner – Best Group Insurer
SMSF Service Provider Awards Winner – Best Insurance Provider
Canstar Outstanding Value Life Insurance Awards – Income Protection Insurance Award Winner
AFA and Beddoes Institute Consumer Choice Policyholder Awards Winner - Most Satisfied Policyholders, Best Policyholder Advocacy, Best Policyholder Focus
AB+F Australian Insurance Awards – Marketing Campaign of the Year
2015
Australian Banking and Finance Insurance Awards Winner – Life Insurance Company of the Year
Canstar Life Insurance Award (joint) Winner – Direct Income Protection, Outstanding Value (TAL's InsuranceLine brand and our business partner Virgin Money)
2014
Money Magazine Best of the Best Awards Winner – Best Featured Income Protection Insurance
Money Magazine Best of the Best Awards Winner – Cheapest Income Protection Insurance
SMSF Adviser Awards – SMSF Insurance Provider
Canstar Life Insurance Award (joint) Winner – Life Insurance Award
Plan For Life Direct Life Insurance Excellence Awards Runner-Up – Overall Excellence Award
Plan For Life Direct Life Insurance Excellence Awards Runner-Up – Funeral Cover Award
Plan For Life Direct Life Insurance Excellence Awards Runner-Up – Trauma Product Award
2013
Money Magazine Best of the Best Awards Winner – Best Featured Income Protection Insurance
Money Magazine Best of the Best Awards Winner – Cheapest Income Protection Insurance
SMSF Adviser Awards - SMSF Insurance Provider
Australian Banking and Finance Insurance Awards Winner - Life Insurance Company of the Year
AFR Smart Investor Blue Ribbon Awards Winner – Life Company of the Year
AFR Smart Investor Blue Ribbon Awards Winner – Best Income Protection, Accelerated Protection
Canstar Life Insurance Award (joint) Winner – Life Insurance Award