Total Permanent Disability (TPD) Insurance
Providing for you if you were to become permanently disabled.
TAL CoverBuilder
Get a quick quote online in less than 5 minutes
GET A QUOTE
Premium type/entry age
Stepped premiums: 16 – 62 (age next birthday)

Level premiums: 16 – 60 (age next birthday)
What is Total Permanent Disability (TPD) Insurance?
Total Permanent Disability (TPD) insurance provides for you if you were to become permanently disabled due to accident or illness and are unable to work in any capacity in any occupation based on your previous education, skills, training or experience.

Total Permanent Disability Insurance provides you with a lump sum payment, giving you the means to access the best medical and rehabilitation treatments, and providing you with financial security so you can go on making the most of your life.

You must be employed in a gainful (paid) occupation to apply for TPD.
What are the key features?
Any occupation definition with limits up to $3 million

Cover increases of up to $200,000 without underwriting when a major life event occurs

Financial planning benefit up to $5,000

Eligible for Health Sense discount

Maximum benefit amount up to $3 million
Flexibility, innovation, great value
How our award-winning life insurance product works for you:
Designed for flexibility
Mix and match a range of products and features to best suit your needs
Simple rewards if you're healthy
Clever features like our popular TAL Health Sense discount
We're there when it matters
Every working day we pay an average of $10.3m in claims
How much will it cost?
At TAL, we understand that everyone is unique, so naturally your insurance should be too. That's why we've created TAL CoverBuilder to allow you to build your cover, your way.
With Coverbuilder you can choose your insurance and your cover, tailor your cover amount and select the options that best suit you.
Total and Permanent Disability Insurance claims by gender and age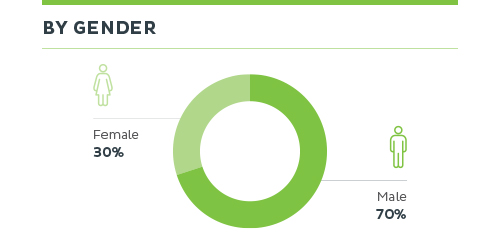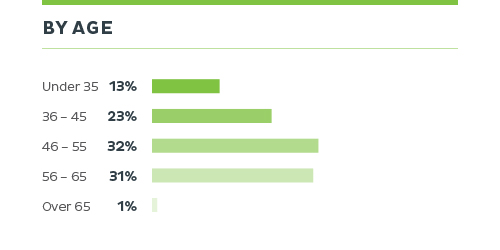 Claims statistics based on total number of Total and Permanent Disability Insurance claims by gender and age accepted by TAL Life Limited between 1 April 2021 and 31 March 2022. Age of claimant based on age at the date of event.

What other benefits does Total Permanent Disability Insurance include?
Not all benefits, options and sum insured levels are available online
What important details do I need to know?
Every claim we pay is a promise kept
Last financial year we paid $2.7 billion in claims to 39,628 customers. That's equivalent to over $52 million a week.
People often think claims are all about payments to families when a loved one passes away. And of course, that's part of what we do. But 71% of all the claims we paid last year were to help customers keep living the lives they love, after an accident or illness.
Your guide to making a claim
When things go wrong with your health, or the health of a loved one, you may find yourself doing many things for the first time. It's sometimes tricky to know where to start and it can feel overwhelming. We're here to support you to make your claim as easy as possible.
If you need to make a claim with TAL, you'll be assigned a dedicated claims consultant. They're there to understand your situation and what they can do to support you when making a claim.
Why choose TAL as your TPD Insurance provider?

TAL is a leading Life Insurance specialist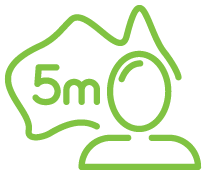 Trusted by 4.5 million Australians

$2.7 billion in claims paid in 2021/22 FY


TAL Health Sense
We're encouraging healthy lifestyles
Introducing our TAL Health Sense Discount. Rewarding you with up to 15% discount on your Life, TPD or Critical Illness policy.
Find out more