Claims processing
TAL's Claims team is ready to provide additional support and flexibility for customers making claims who have been impacted by the floods. Where personal records or paperwork has been possibly destroyed or delayed, we will work flexibly with customers to determine alternatives for providing claims documentation, and to streamline claims handling to ensure they are provided with the additional support they need during what is already a difficult time.
Premium waivers
To ensure our TAL and Asteron Life customers and their families who are directly impacted by the floods can maintain the life insurance cover they need, and to provide some financial relief during this difficult time, we're offering a premium waiver for up to two months. This is available to all existing TAL customers holding policies directly with TAL or through a financial adviser and who qualify for the Australian Government Disaster Recovery Payment. This is in addition to the Financial Hardship Policy support we already offer customers.
We also recognise the efforts and personal sacrifice of those who are assisting with the emergency and recovery efforts in a voluntary capacity. Therefore, we are also offering a premium waiver for up to two months to those who are part of the volunteer SES and other emergency services organisations taking unpaid leave from their regular employment and who hold policies directly with TAL or through a financial adviser.
To access premium waiver support, customers can call our Customer Service team on 1300 209 088 or send an email to: customerservice@tal.com.au. Alternatively, customers with a financial adviser can contact their adviser.
TAL's additional Financial Hardship Support during COVID-19
At TAL, we are here to help you. These are challenging times for our community and TAL is here to support our customers when they need us most and are facing immediate financial hardship.
In addition to TAL's standard financial hardship provisions found here, we are providing our customers and small-to-medium business partners with further support. TAL is also a signatory to the Life Insurance Code of Practice, which also requires all life insurers to have arrangements in place to support customers who are experiencing financial hardship.
We encourage any customers facing financial difficulty to contact TAL directly on 1300 209 088, or contact your financial adviser to discuss what options might be available for you.
Further support for Customers on Claim
To our ensure our claims consultants can provide you with the best possible support while you are on claim, TAL has identified further support where COVID-19 may affect the management of your claim, including:
Establishing a dedicated team of experts across our Claims and Health Services functions to develop practical claims solutions for customers and to support claims consultants with technical advice, including guidance on collecting medical evidence and other requests of our customers.

We understand that some customers may find it difficult to collect certain information required to process or assess their claim, either due to social distancing, self-isolation or other matters, so we will continue to listen, and be flexible and pragmatic in our approach.

For income protection claims where we know a customer's medical condition or incapacity is likely to continue in the short term, our team has started to schedule benefit payments up to the next three months. We are able to schedule future income protection benefit payments for up to three months, within the limitations of your policy, to ensure customers have confidence they will receive their benefits in advance and on time.

TAL continues to provide our Grief Support benefit for death benefits payable as a result of COVID-19. This includes up to three counselling sessions through our Grief Support provider or up to a maximum of $1,000.
We encourage you to speak with your claims consultant who will be able to assist you with any concerns you may have regarding your claim. Our claims consultants are here to support you.
Support for Existing Customers
All TAL policies come with a grace period or period of extended cover when customers miss a premium payment. Generally, your insurance cover continues for at least 30 days if you miss a premium payment. So don't worry if you have missed a premium payment recently, you are still covered for at least 30 days depending on your individual policy.
If you are an existing customer and having difficulty in making premium payments, please refer to our standard financial hardship provisions.
Please note that in some circumstances, some of these options may not be available to all customers, particularly if your individual insurance policy is funded through your superannuation fund.
Support for Small Business and SMEs
A strong and resilient small business sector is critical for the Australian community and economy. As a principle, TAL will actively seek out opportunities to work with, and engage, small and medium sized (SME) enterprises. In addition, TAL will reduce our payment times for SME suppliers and businesses from 30 days to 14 days to support their cashflow requirements.
---
We recognise that each customer has their own individual circumstances and we encourage you to call a TAL Customer Service representative on 1300 209 088, or contact your financial adviser to discuss your individual situation.
TAL's standard financial hardship provisions are as follows
Dealing with the unplanned
In life, unplanned events can happen that leave you in a financial position that you didn't expect. These events may include:
injury or illness,
unexpected changes in income or expenditure,
a relationship breakdown or death in the family, or
a natural disaster such as floods, fires, etc or,

situations of family violence.
This may result in a short term or long term issue for you. If you require support or assistance during this time, please don't hesitate to contact us.
If you're affected by family and domestic violence, we're here to support you. Learn more about our commitments to the safety of our customers.
What can you do if you're experiencing financial hardship?
If the unexpected happens get in touch with our Customer Service team on 1300 209 088 and they can talk you through the options that may be available to help you through a difficult time. Or, you may wish to speak with your financial adviser. You may also need to provide supporting documentation to assist with your application.
If you have TAL Life Insurance, we may be able to help with:
accessing features of your cover that may assist with affordability,
assisting you to make changes to your policy and/or change to a different type of policy, and
discussing your payment options.
Other ways to get help
If you're dealing with financial hardship it's important that you get the help and support you need. In addition to speaking with us, these organisations may be able to provide you with further assistance.
Life Insurance Code of Practice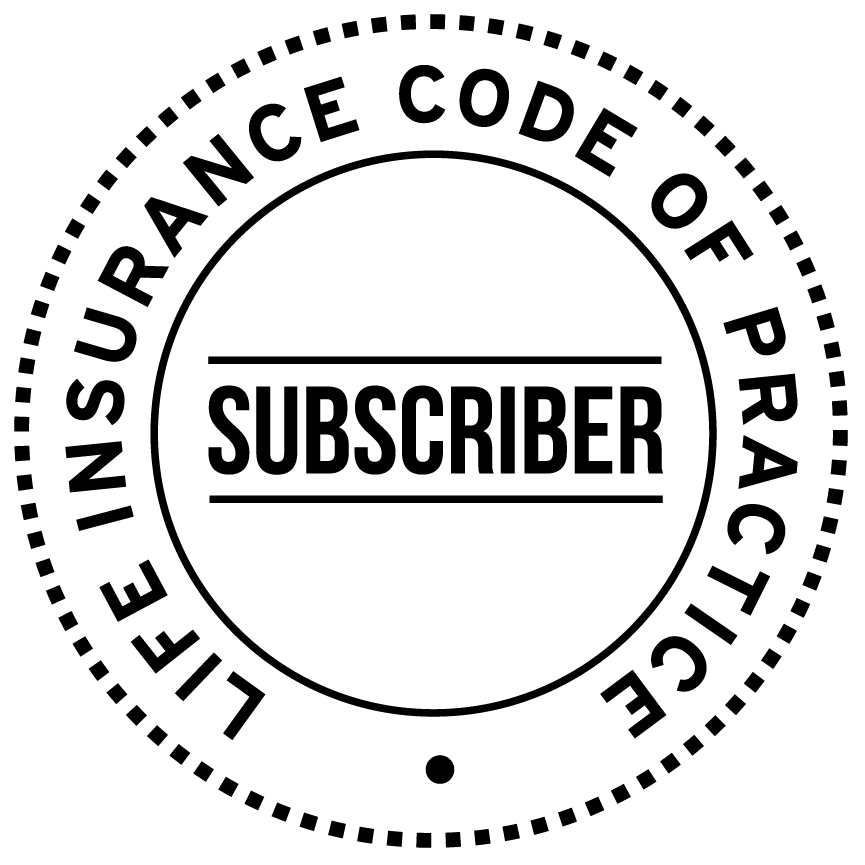 We have signed up to the Life Insurance Code of Practice. This Code sets out our obligations to you, covering the standards we must meet, rules around disclosure and how we should act when it comes to assisting with financial hardship. You can read the Code of Practice or find out more about it on the FSC website.
This standard does not apply to policies owned by a superannuation fund trustee as access to superannuation benefits is limited by law. However, you should contact the trustee directly as they may have other means of assisting you with financial hardship.