Investing in Health
We want all Australians to live their best life through good health.
We're working to improve the health and wellbeing of everybody during the good times. But we know that things can get tough, so when they do, we'll support our customers during their time of need.
Your health is important to you, that's why it's important to us
Our focus on health begins long before your cover does and continues throughout your journey with us. Once your cover starts, we work with you, offering preventative measures to help keep you well and assisting you at times of ill health through a range of support offerings.
A few ways of how we're committed to helping Australians living a healthy and full life include: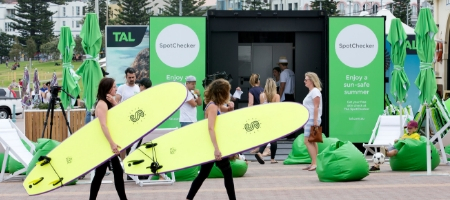 TAL SpotChecker
We aim to help more Australians understand the importance of skin safety through our national skin check program.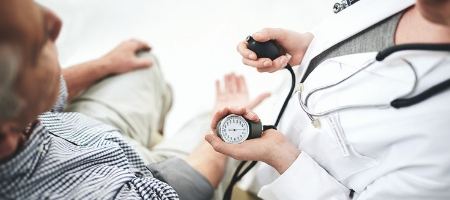 Preventative health
We're encouraging Australians to look after themselves by getting regular health checks and screenings.
Beyond paying claims
We're committed to supporting our customers' recovery and return to health, and we understand that every situation is unique. We implement a tailored recovery approach so every customer can receive the support that's right for them.
Partnering with the medical community
We created our in-house Health Services team in 2016. With experience in medical, mental and preventative health, management of chronic conditions, dietary advice, musculoskeletal and occupational therapy, the expertise in the team reflects our customer's major health concerns.
We're proud to be the only insurer with an external Medical Specialist Advisory Board, ensuring we stay at the forefront of medical thinking for the benefit of our community and partnerships.
The Board shares updates on medical advancements and clinical protocols to help us reflect on the latest medical best practice in our approach to product design, underwriting and claims.
We recently brought together leading health experts and high-profile Australians to discuss their expertise and personal experiences, and what a future of better health looks like to them.
Learn more
Our focus on mental health
As one of the top reasons for claim we are focused on leading the way in identifying, preventing and treating mental health conditions.
We're committed to helping our customers with mental health conditions access the best possible support and one of the ways we do this is by facilitating access to mental health support through partnerships with the external health community.
Mental health partnerships
We don't have all the answers that's why we partner with those that do so you can have access to health experts.
Health Resources
Supporting you and your best health
If you've suffered an illness or injury, recovery can take time. We understand what you may be experiencing so we have created a series of booklets and fact sheets to help support you get back to your best health.

Created by our Health Services team together with the help of expert organisations, they're easy to follow and provide clear information and practical tools and techniques to manage various conditions.