TAL Carer Assist
Support for your loved ones, while they're supporting you.
While suffering an illness or injury can be personally devastating, your family and friends are also impacted. At TAL, we know the role your loved ones play in supporting your recovery is integral, that's why we have TAL Carer Assist, to provide extra support to the ones supporting and caring for you.
Support for you and your loved ones
Complimentary Counselling Services
When you're being cared for by a loved one, it's important they also look after their own mental health and wellbeing. That's why we've partnered with Assure Programs, one of Australia's leading mental health organisations. Their extensive network of experienced psychologists and specialists will ensure the support you or your loved ones receive is tailored to your individual needs.
Assure Programs are available 24 hours a day, 7 days a week.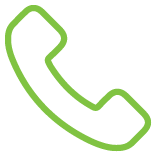 1800 001 088
Before contacting Assure Programs, we suggest reading through the below information to help you understand what to expect, and to check if you and your loved ones are eligible for complimentary services.
What you need to know
Important information to help you understand what to expect when contacting Assure Programs:
You can contact Assure Programs, our external specialist provider, 24 hours a day, 7 days a week by calling 1800 001 088.
For complimentary services2, Assure Programs will need you to confirm the name of your superannuation fund.
After asking what help you need, the Assure Programs representative will link you with the most appropriate service.
The information you provide will not be shared with TAL or your superannuation fund – this is a completely confidential service.
You will need to register for the service, which will take 3-5 minutes. Once registered, you can make your first appointment at a time that is convenient for you.
With your permission, Assure Programs will send you an SMS reminder at least 24 hours prior to your appointment.
The Client Support Team at Assure Programs are there to answer any questions you may have and point you in the right direction for the support you need.
Eligibility
Complimentary services with Assure Programs are available:
if your life insurance is provided through a participating TAL superannuation fund partner
if you are the life insured, or are an immediate family member1 of the life insured
for up to 3 sessions per person, and
for up to 12 months from date of claim or diagnosis.
For more information, please contact us by email at carerassist@tal.com.au or speak to your dedicated Claims Team.
Extra support when it's needed
Connecting you and your loved ones with a range of support services to suit your circumstances.
The gift of giving
Carer Assist Voucher
Sometimes a small gift can make a big difference. To express your gratitude and say thank you to your loved ones for the care and support they have provided you, we're offering $100 Carer Assist vouchers. Delivered through the leading global eGift card platform Prezzee, they can use the voucher to buy everyday services and products at a range of retailers.
Please complete the form below if you would like access to your Carer Assist voucher*.
Health support guides
Resources to help manage your health
When you're focused on recovery, we want to help make things easier for you. That's why we've pulled together practical information to help you and your loved ones understand and manage a range of health conditions.
Learn more
Immediate family member includes spouse, partner, children, parents and siblings.

TAL has engaged Assure Programs to provide up to 3 complimentary and confidential one-hour sessions to each immediate family member by a Grief Support Health Professional.