TAL Health Sense
The rewards of taking care of your health
At TAL, health is at the heart of what we do. We're always looking for new ways to empower you to protect your physical, mental and financial wellbeing. Because your health and well-being are as important to us as they are to you, we've developed Health Sense – our prevention program to enhance the health and wellbeing of Australians.
Health Sense currently involves two kinds of prevention activities:
Primary prevention, focusing on preventing a condition before it occurs, For example, having a healthy BMI can prevent conditions such as diabetes mellitus. Our Health Sense program is an example of primary prevention.
Secondary prevention, which is concerned with detecting a condition early to improve health outcomes. This typically occurs through preventative screening programs such as regular blood glucose monitoring to identify diabetes mellitus at an early stage. Our Health Sense Plus program is an example of Secondary prevention.
TAL Health Sense
We created the Health Sense BMI discount to support and encourage your long-term good health, by offering up to 15% off your Accelerated Protection Life, Critical Illness and/or TPD Insurance premiums if your BMI is between 19.0 and 28.0.
It's quick and simple to access with your financial adviser: just confirm your BMI when you're applying for insurance with TAL and your discount will be calculated and applied automatically.
Key features:
Discounts of up to 15% on Life, Critical Illness and/or TPD insurance.
Applied to your policy for life.
No tests, extra application forms or membership fees.
Already have an Accelerated Protection policy with us?
Check with your adviser to find out whether you have a Health Sense BMI discount applied already.
TAL Health Sense Plus
Did you know more than 1 in 2 cancers could be avoided with a combination of a healthy lifestyle and regular screening?1
Through Health Sense Plus, we want to help you learn about the importance and rewards of preventative screening tests, which can detect and even prevent many serious conditions, including cancer, diabetes and heart disease.
Many preventative screening tests can be performed by your GP in just a few minutes. With Health Sense Plus, when you have a test and confirm your BMI, you can apply for a 5% discount on your Life, Critical Illness and/or TPD Insurance premiums for the next two years. We'll send you an offer before your policy anniversary explaining how to apply.
Health Sense Plus in three simple steps
Complete these easy steps to receive 5% off your Life, Critical Illness and/or TPD Insurance premiums for two years from your next policy anniversary.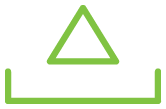 To confirm you took a preventative test, upload a copy of the GP's invoice, referral letter or other confirmation of a preventative test from your GP. We don't need the test results, this is between you and your GP
Have a question? See our FAQ's. You should also consider the Health Sense Plus Terms and Conditions here.
TAL Health Sense Plus has been paused temporarily. We will let you know as soon as the program is available again.
1 CANCERAUSTRALIA.GOV.AU (2018).