Driving TAL's customer-led philosophy: Q&A with our Design and Innovation teams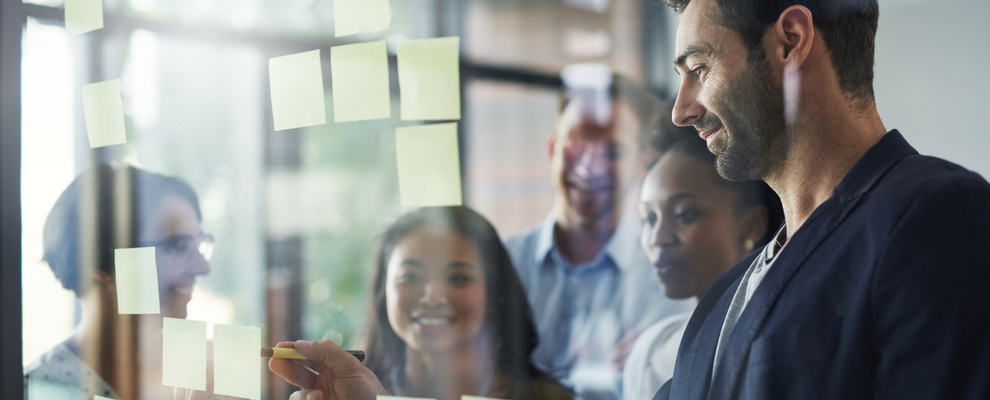 The Design team works on improving the customer experience for our current products and services, while the Innovation team works to create new products and services for the future. We chat with Adam Tedeschi who heads up the Design team and Dan Taylor, General Manager, Innovation.

T: In a nutshell, can you describe the structure and purpose of your respective teams?
Dan
TAL's Innovation team exists to transform our products and services through new strategic and disruptive customer and partner propositions.
Our Accelerator team focusses on developing new strategic propositions in our core market. The Accelerator is also responsible for championing innovation spirit across TAL and externally through activities such as our annual Innovation Challenge.
In contrast, our Incubator team focusses on running pilots, which leverage data and emerging tech to 'step change' our business. Examples include the use of AI and machine learning to create tools that improve underwriting, customer service and the claims experience for our staff, our partners and our customers.
Adam
My Design team works to refine and improve the customer experience of existing products and services, making them more intuitive and removing pain points. Our goal is to solve discrete problems in the customer's experience – so identifying the problem is our first challenge, and it can often be different to the problem put in front of us. After this, we come together and workshop solutions based on practical realities – whether ours or our partners' – and eventually design something we can test.

T: How unique is this approach across the industry and wider financial services?
Adam
I worked in a similar capacity at my previous employers, but they lacked the commitment to customer involvement we have at TAL. The fact that we're undertaking genuine research and iterative design improvement through testing, piloting and prototyping certainly puts us ahead of the pack in my view.
Dan
I agree it feels unique. The remit of the Innovation team is broad, allowing TAL to explore disruptive technologies rather than focus purely on tactical innovation around our core business. And we take a partnership approach to innovation – involving members and our partners throughout the journey, as well as fintech and insurtech start-ups, to solve key challenges. This approach puts us at the forefront of developments in our sector, and yields improvements in the customer and member offer.
T: And how do you work with partners in practice?
Adam
Generally we conduct a series of workshops where the customer experience issue and various solutions are discussed, before we agree on a prototype and design it for testing. For the best outcome, we ask our colleagues and partners to do some work before workshops begin so we have all of the relevant information – otherwise the problem can be quite poorly defined and we are left playing catch up in the workshops themselves.
Dan
We find we get the best results when we collaborate with our partners throughout the innovation journey. For example, we recently ran a Proposition Design Sprint with one of our partners to rapidly prototype a new proposition and customer journey. We brought people together from across both businesses to understand the issues and develop solutions with members through a test and learn approach. In just four days we produced and tested a digital prototype, which was great for stakeholder engagement and the customer proposition.
In terms of other specific projects, we've worked with our partners, using innovation methods, to transform the claims experience and understand low balance accounts.
T: How will the way you work with our partners change in coming years?
Adam
I'd like to create an increasingly effective dialogue with our partners so they're more aware of our expertise and able to take advantage of it. We have the ability to dramatically improve the way we interact with customers, and I find that a worthy goal – especially in the current climate, with regulators asking us to up our game when it comes to member engagement.
Dan
We'd like to continue to collaborate closely with our partners to help solve exciting challenges. And we'd like to continue to impart our skills and knowledge in corporate innovation with those we collaborate to create ripple effects. There is a coaching element in our projects so that people are confident using innovation methods in the future.