Have back pain? Cover is still available
Life Insurance -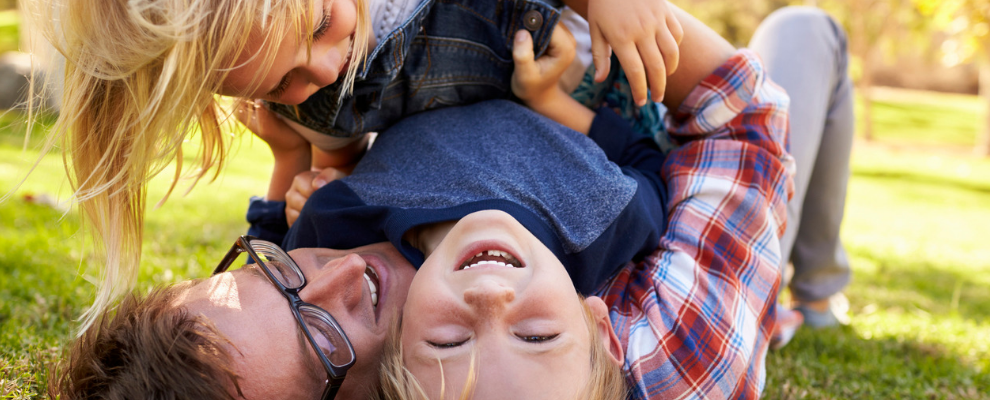 The back is designed to be incredibly strong, yet highly flexible, providing for mobility in many different directions. We can sometimes take this combination of strength and flexibility for granted in our everyday lives – until something goes wrong.
Back pain and problems affects up to 16% of the Australian population on any one day and is one of the most common health conditions in Australia. It can happen at any age and can last just a few days or many years [1].
Just because you have experienced back pain doesn't mean you can't access the benefits of TAL Life Insurance cover.
We take a look at the underwriting process for people with back pain and outline the cover that may be available to you.
Difficulties underwriting the spine following back pain
Generalised back pain is pain without a clear cause: there's no specific problem or disease that can be identified as the cause of pain.
Because of this, underwriting the back can be particularly challenging when it comes to Total and Permanent Disability or Income Protection insurance.
Considerations
TAL considers a number of factors when underwriting back pain, including the impact your job has on the condition, and whether your occupation is likely to affect your prognosis.
If you have a history of back pain we'll also consider:
your diagnosis and/or symptoms
the cause of the symptoms
the number and duration of episodes
time since your last episode
combination of the condition and/or symptoms with other health or lifestyle factors
the time you take off work or your usual activities
treatment, including maintenance of a structural defects.
Cover available
If you have a history of back pain, TAL may provide a spinal exclusion that is specific to your circumstances at the time of underwriting.
This means that while you may not be able to claim for certain back-related events or circumstances, we can still provide you – and your family – with the cover and peace of mind that comes with TAL Life Insurance.
And just because you have experienced back pain in the past, doesn't necessarily mean you'll always be subject to a spinal exclusion.
If your back pain was a result of a minor strain or sprain to the muscles or ligaments in the back and you've experienced a two-year period without back pain or treatment, you may be able to apply to be underwritten again and have the spinal exclusion reconsidered.
In the meantime, here are TAL's top tips for easing back pain:
Stay active. This is one of the best ways to help prevent and manage most types of back pain. Exercise can help ease stiffness and pain, build up muscle strength and stamina, and improve your flexibility and general fitness.
Practice good ergonomics when sitting. Any type of prolonged poor posture will, over time, substantially increase the risk of developing musculoskeletal pain. Avoid slouching in your chair, hunching over your keyboard or the prolonged use of your mobile phone.
Take care when lifting. Learning and following the correct method for lifting and handling heavy loads can help prevent injury and avoid back pain.
Eat well. If you're overweight, losing weight could help. This is because back pain can be aggravated when you're carrying too much weight, which can put extra pressure on your bones and joints. As we explored in our blog article, eating less meat could be one way to improve your health and eating habits.
Manage your emotional health. It's natural to feel scared, frustrated, sad and sometimes angry when you have pain. Take note of how you're feeling and seek help if your feelings of depression or anxiety last longer than a fortnight. Protecting your mental health is important for all Australians, which is why we've looked at proactive steps you can take to protect yourself, no matter your current state of mind.
[1] Australian Institute of Health and Welfare. Australia's Health 2016. Canberra: AIHW, 2016
THE HEALTH AND MEDICAL INFORMATION IS GENERAL INFORMATION ONLY AND IS NOT A SUBSTITUTE FOR ADVICE FROM A QUALIFIED MEDICAL OR OTHER HEALTH PROFESSIONAL. ALWAYS CONSULT YOUR GENERAL PRACTITIONER OR A MEDICAL SPECIALIST.
THE INFORMATION PROVIDED ON THIS WEBSITE IS GENERAL ADVICE ONLY AND DOES NOT TAKE INTO ACCOUNT YOUR INDIVIDUAL NEEDS, OBJECTIVES OR FINANCIAL SITUATION. YOU SHOULD READ THE RELEVANT PRODUCT DISCLOSURE STATEMENT (PDS) AND FINANCIAL SERVICES GUIDE (FSG) BEFORE MAKING A DECISION TO PURCHASE OR CONTINUE TO HOLD A PRODUCT. LIFE INSURANCE ISSUED BY TAL LIFE LIMITED ABN 70 050 109 450 AFSL 237848.