Andrew Edmondson: Wheelchair Rugby Paralympian
This Australian Life -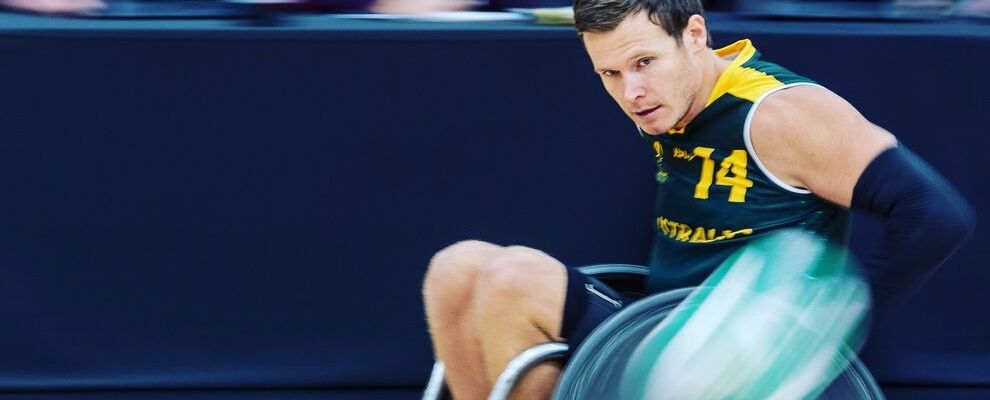 After a childhood accident, Andrew Edmondson thought his rugby career was over. Two years ago he won gold at the Rio Paralympics. We spoke to him about his inspirational story.
Andrew Edmondson was always a sporty kid. "I didn't do too well in class," he admits, "rugby was definitely my main passion, and my aim was to play professionally."
But Andrew's life was turned upside down when an accident at the beach left him with a broken neck at just thirteen years old. "My brother and I ran down onto the sand," he remembers.
"I dived into the ocean, felt a flash and knew something was wrong. My brother pulled me out of the water and I could tell that something serious had happened."
Andrew was rushed to hospital where scans confirmed that his neck was badly broken. "I was only a kid, so I didn't know anything about spinal injuries. All I knew was that I could see my limbs, I just couldn't make them move."
The next few months were a blur of surgeries and rehabilitation."I wanted to get back to my normal life. My family and friends were a huge support, but getting back to school and becoming accustomed to the wheelchair took a great deal of strength."
"Sport wasn't even on my mind - there were other things I needed to work on – but about 7 months later I saw my first game of wheelchair rugby and was quick to try it out."
For the first time, Andrew felt as though things could get better. "Wheelchair rugby was a huge turning point for me. It started off as a hobby, but after a few years I was playing for New South Wales, and then I was picked to represent Australia."
Andrew's first Paralympic Games were in Rio de Janeiro in 2016, where team Australia won a gold medal.
"There's no feeling like it," Andrew says. "We usually play in front of a few hundred people, but in Rio we had a crowd of 16,000. To win the gold medal was just mind-blowing."
The next Paralympic games in Tokyo 2020 look to be even more exciting for Andrew and the team. "Tokyo is going to be massive. The training is already intense - five times a week on game skills and physical strength."
Perhaps the most difficult task is overcoming the mental barriers. "At an elite level, wheelchair rugby is extremely competitive. The mental pressure can seem overwhelming. There are so many opportunities to make mistakes, but trusting your teammates is key. Over the years you build resilience and I apply the mental strength I've gained through sport to other areas of my life."
Making the most of life, whatever it throws at you
"I've learned a lot since my accident," says Andrew. "At first, it was about how quickly things can go wrong and the importance of not taking anything for granted. But the experience also showed me what I'm capable of and how we can all manage more than we realise."
"For me, life is about not giving up on anything – dreams, goals, ambitions – even if people doubt you, or if you doubt yourself. I hope people can look at what I've achieved and use it to inspire them to make the most of life, whatever it throws at you."
Life leaves its mark on us all. We're there to support you when it does.
Find out how