Is Life Insurance through Superannuation enough?
Life Insurance -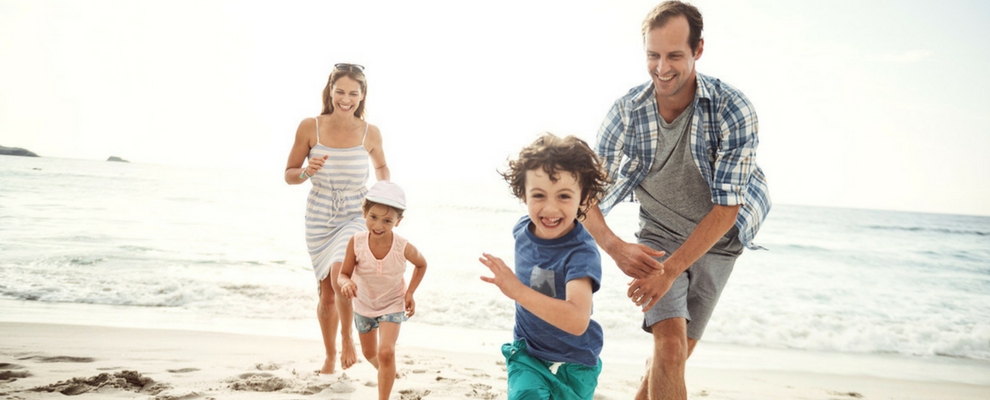 We all want to protect and provide for our loved ones, and part of doing so can be to arrange an appropriate level of life insurance.
Life insurance provides us with the reassurance that, should something unexpected happen to us, our family can continue to be provided for financially.
There are three main ways of taking out life insurance cover. One is by going through a financial advisor who can give you a personalised recommendation based on your circumstances and needs. Another is to get a standalone policy directly through your choice of insurer, like using the CoverBuilder tool and a third is to have life cover as part of your superannuation.
But is cover through Super enough?
Life insurance through Super is convenient and may help with affordability as premiums are paid from your Superannuation account rather than being an out of pocket expense.
Other advantages of life insurance through Super is that the premiums are generally lower than an individual policy because your Super fund can purchase the policies in bulk and receive a discount, which is then passed on to you. You may also get guaranteed acceptance for a life insurance policy through your superannuation without any medical or personal questions.
The compromise here is that the benefit amount received (whether that is a Life Insurance, Total and Permanent Disability (TPD) or other insurance payout) is usually less than what you could get from a policy direct from an insurer.
A standard, guaranteed acceptance life insurance policy through a Superannuation fund may cover you for an amount based on a multiple of your salary, whereas a Life Insurance policy from an insurer like TAL could cover you for up to $1,500,000.
It is possible to increase the amount of cover on a Life Insurance policy paid for with your Super. To do so you will need to speak to the fund to find out if you qualify for additional cover and you may need to answer medical, health and lifestyle questions from the insurer to increase your cover.
If you decide to take out Life Insurance through Superannuation it is important to check that the level of cover is appropriate for yours and your family's needs if you need to make a claim.
Australia is still an underinsured country. However, whilst compulsory Superannuation is going some way towards improving the number of insured Australians, it doesn't necessarily mean they are insured for the correct amount for their individual circumstances.
There are some other considerations for having Life Insurance through your Superannuation, including:
Having enough in your Super account to pay for your premiums; if you don't have a sufficient balance but want to keep your insurance, you might need to make voluntary contributions to your Super.


If you have more than one Super fund, you may be paying for more than one life insurance policy, which means you're also paying twice the amount in premiums.


Paying for Life Insurance premiums from Super contributions may mean there's less money in your Super fund when you retire. To reduce the possible risk of having less in your Super fund, you could consider voluntary contributions.


Generally, a Life Insurance payout from a Superannuation fund takes longer than it does directly from an insurer, because the insurer pays the Super fund for them to distribute the payment to your beneficiary.


Some Super funds stop covering Australians for Life Insurance when they reach a certain age (usually 65 or 70), but a policy directly through an insurer can cover you for longer.


Super funds can ultimately decide who receives the life insurance payout, so it is important to look into your Super fund's binding nominations policy. There may be tax implications for a beneficiary of a Life Insurance payout through Super depending on their relationship to you.
Speak to your financial adviser or use TAL's life insurance calculator to find out how much life insurance you and your family might need. It's a good way to understand whether your life insurance cover is enough or whether you need to consider topping up your cover with an additional policy.