Keeping that new home feeling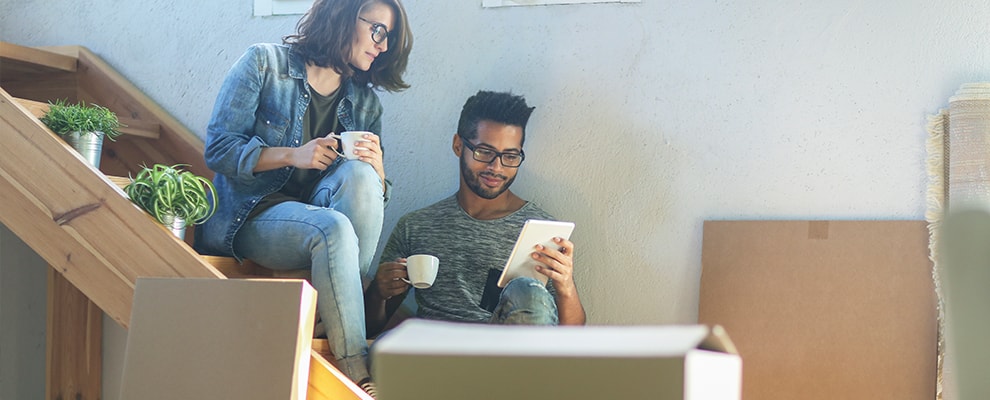 Now that you've bought your first home, furnished it to your personal style and moved in – it's not a 'property' anymore, it's your home. This is one of the most exciting milestones of life, and a key part of the Australian dream. You've worked hard to accomplish this, so how can you protect this valuable asset?
One idea to consider is life insurance – cover so you or your loved ones can keep paying your mortgage and enjoying the new home, if something unfortunate happens to you. We've cut to the chase, breaking down what a new home owner could consider when it comes to life insurance.
A back-up plan for the unexpected
There are four major types of life insurance. They go by different names depending on who you ask, but they fall into the below four categories. What really sets them apart from one another is the event you're protecting yourself against.
If you're no longer around or get a terminal illness – your partner, a family member, child or whoever you choose, can receive a lump-sum payment. This way, your loved ones can keep up mortgage repayments, ongoing household expenses and minimise the impact if you're not around. We call this Life Insurance.
If you get a permanent disability and can't work – you can receive a lump-sum payment. Beyond using this money to maintain your lifestyle, you may need to make modifications to your house so it's easier to get around; a carer to help you from day-to-day; or someone to look after your kids or pets. The money you'd receive can help with these things. We call this Total Permanent Disability (TPD) Insurance.
If you're diagnosed with a serious illness – you can receive a lump-sum payment. If you're out of action for a while, this payment could help cover mortgage repayments, or pay the gap between your medical bills and your health insurance. Health insurance has its place in covering medical costs, but often the impact of an illness or injury can creep into other parts of your life. There are also the ongoing medical expenses which may last beyond the limits of health cover. We call this Recovery (Trauma) Insurance.
If you get a short-term disability and can't work – You could continue to receive a portion of your income. This money can limit the disruption if you can't work, so you can focus on your recovery while your household keeps running. We call this Income Protection.
Thinking about the right option
The type of cover and the amount depends entirely on your unique life situation. You can start by familiarising yourself with the types of insurance, and reflect on how you could use them to protect your new home life.