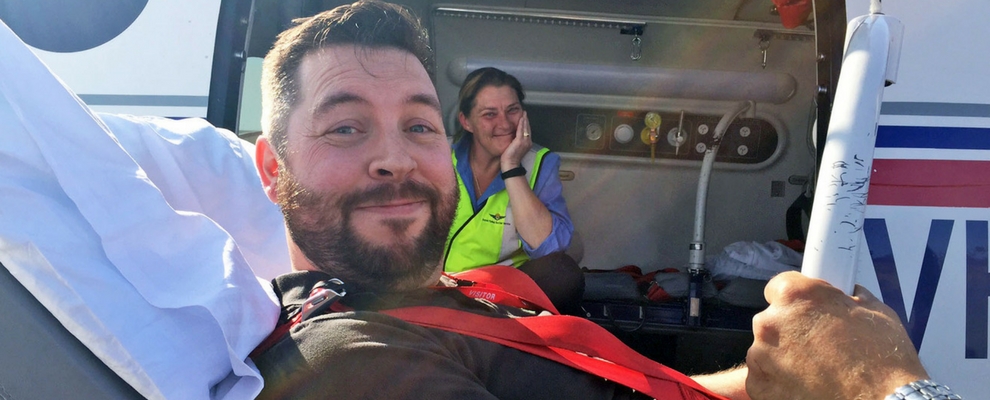 TAL is a proud partner of the Royal Flying Doctor Service of Australia (RFDS), providing financial support to help them deliver life-improving medical services and expertise to Australians when they need it most.
We recently ran a staff competition where two of our people won a trip to spend two days at the RFDS airbase at Broken Hill to learn more about the amazing help they provide. Specialist Sales Coach, Daniel Hanna, recounts his trip in this blog.
As the plane taxis away and eventually takes off, I become aware of the silence. To city ears, used to a constant background of aural detritus, the silence is loud. It is humming, tangible, pressing itself with force into my ears. A small gust of wind and simple bird call can't begin to fill the void. As my ears slowly adjust, I begin to notice the sky. It's like a toddler has been let loose on your phone and changed all the colour settings. It's different, and I have no idea how. But it is stunning.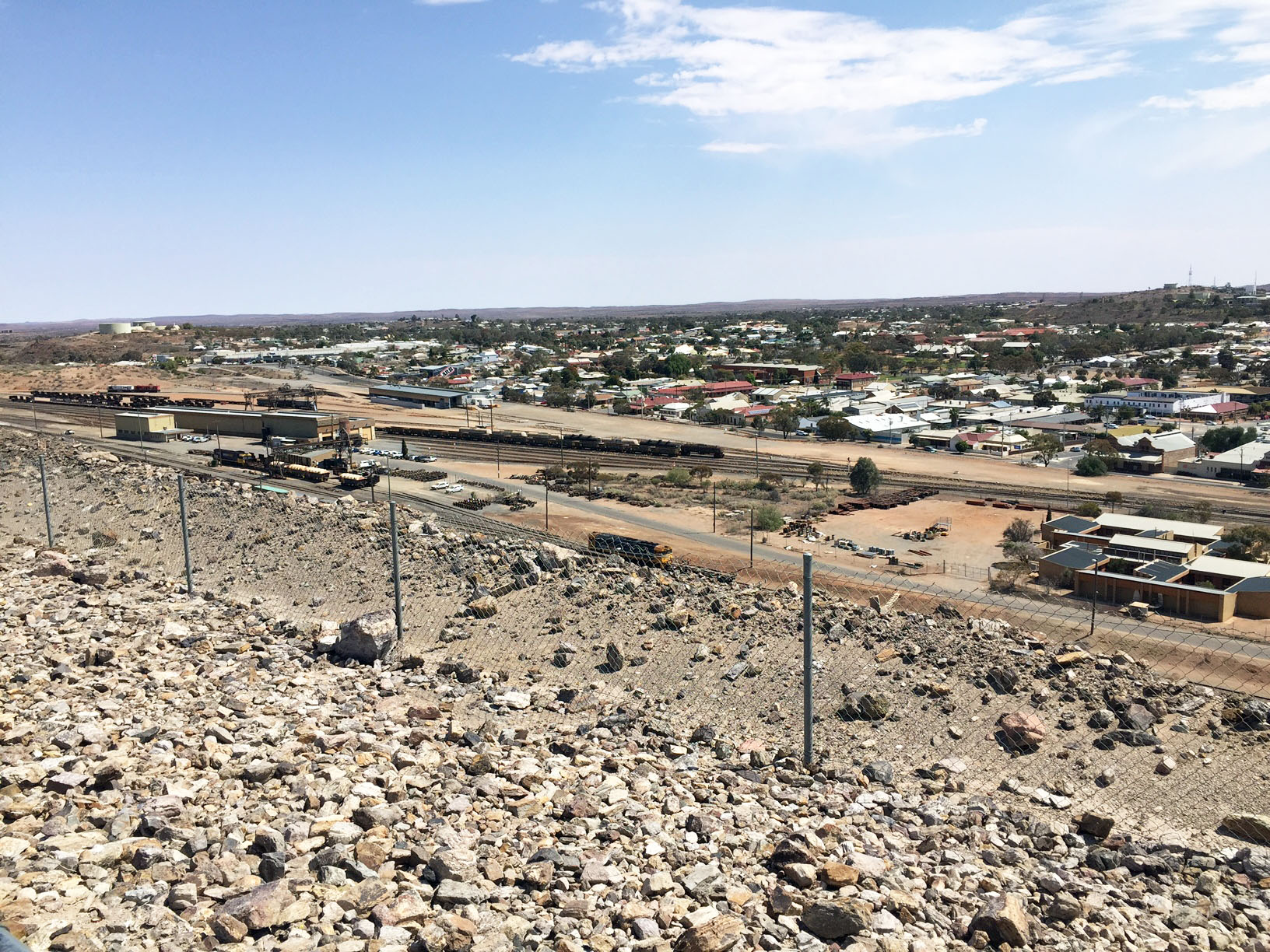 Broken Hill seems like a frontier town but on the edge of nothing. Big enough to impress, yet small enough to see the same faces in town every day. Having just flown in via two major international airports, this airport was extremely relaxed by comparison. Instead of a huge conveyer belt bringing luggage to us, a bloke simply drives the trailers up to the side of the building and opens a door for us. "Broken Hill," my travelling companions and I comment to each other. That phrase was to be repeated several times in that first day, each time accompanied with a wry smile. The rental company have five bookings and only two cars? Broken Hill. The kitchen in the restaurant is shut because too many people arrived? Broken Hill.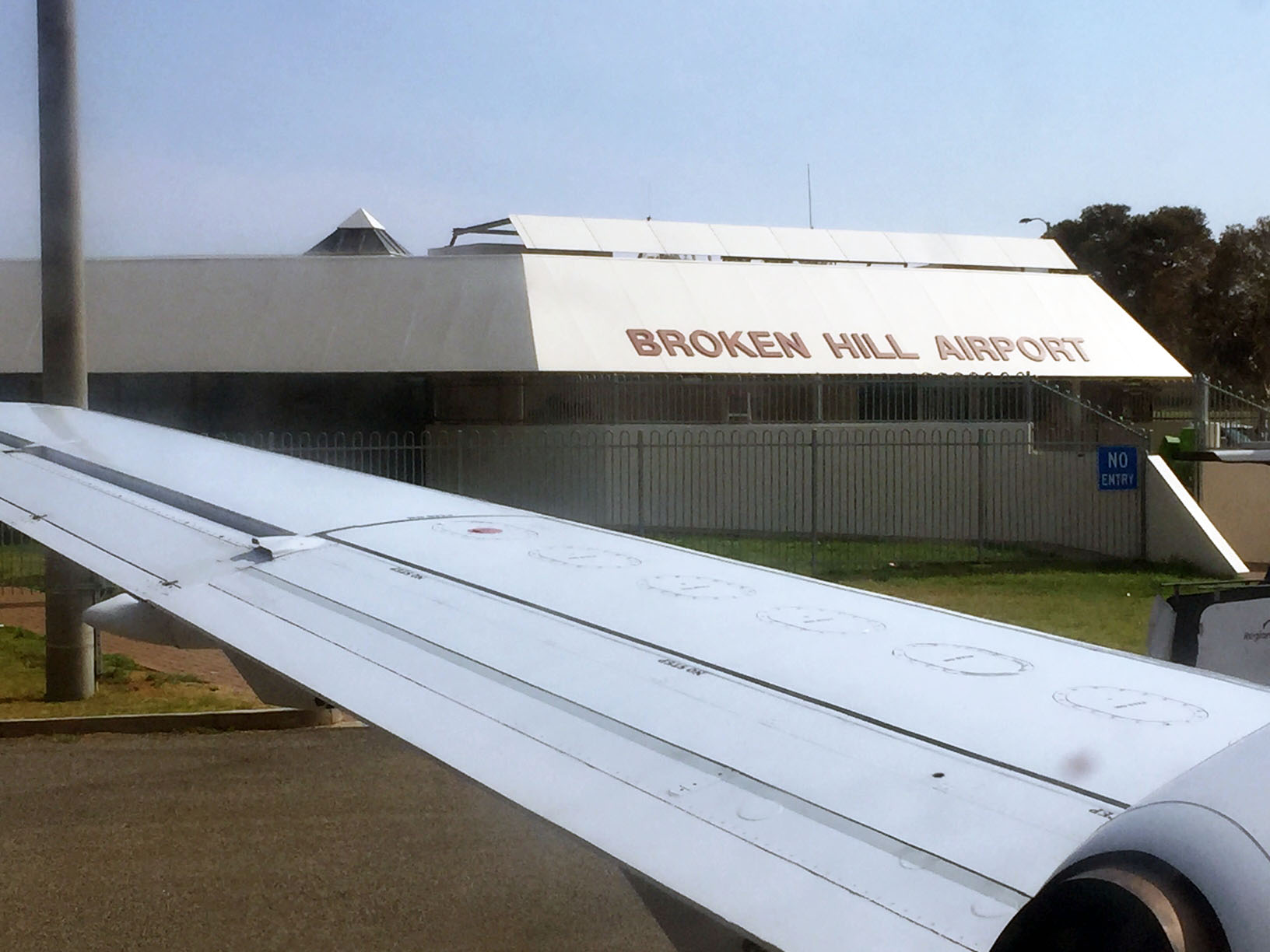 As the trip progressed, I noticed the tone of this phrase changed however. It became less of a comment on the situation and instead became almost our philosophy of travel. That person we were due to meet has had to fly off (literally) to an emergency? No worries, we'll have a chat with the flight mechanic doing maintenance on that plane. "Broken Hill." Time didn't seem to hold the same urgency out here, it ebbed and flowed in response to the situation rather than being forced upon it.
I really had no idea what to expect from a trip to Broken Hill or the Royal Flying Doctor Service. Like many Australians, I knew of the 'Flying Doctor' but my knowledge was limited to the 80s TV show I had watched as a child. It starred dusty locations and wide expanses of outback and I suddenly found myself seemingly on the set.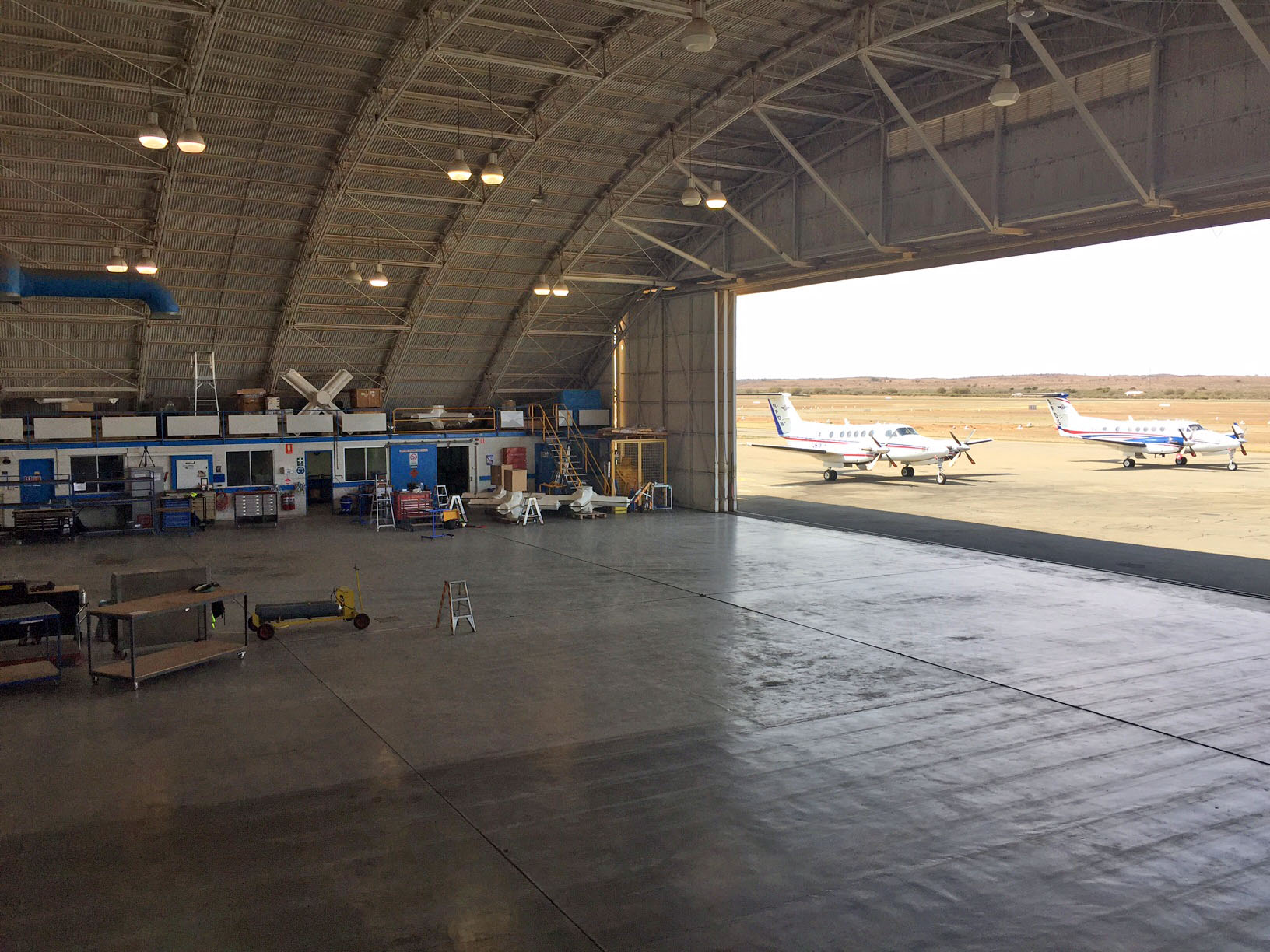 Over the course of the trip, my ignorance was keenly put into the spotlight. The sheer expanse of distance and services that the RFDS provides is staggering. Aside from the well-known emergency medical assistance, they provide regular clinic services to towns over a vast area including some with a population of seven. These services include the only dental services for hundreds of kilometres, mental health assistance and many others. Without the RFDS, people in these communities would not have access to any medical assistance, either acute care or ongoing case management.
In our short time there we met with many faces within the RFDS, the lady who runs the museum and gift shop, flight nurses and doctors, engineers, pilots, telecommunications experts, the Broken Hill area GM and many others but all with one common feature – passion. Nicole, the flight nurse we spent time with, took us on a tour of her workspace. The clean desk policy is definitely in force on these planes! Her practiced, sure hands deftly navigated us around the cramped environment of the small plane, showing us the tools of her trade. In this broom closet sized space, she saves lives. Her face lit up as she relayed stories of patients and situations, her eyes sparkled as she spoke about what her job means to her. The passion was palpable and evident for all to see.
Every person we met spoke with commitment and enthusiasm about the difference they make in the communities they serve. Their energy is infectious; I almost quit TAL to work with them! I might have, if it hadn't been for the colleagues I was travelling with.
In the coming months, you're going to hear and see more about how TAL is going to support the RFDS. It would be easy to filter some of it out, but this is too important. The work they do is too important. Trust me, I've seen it.