Understanding the potential impact of COVID-19 on preventative health practices
Health & Wellbeing -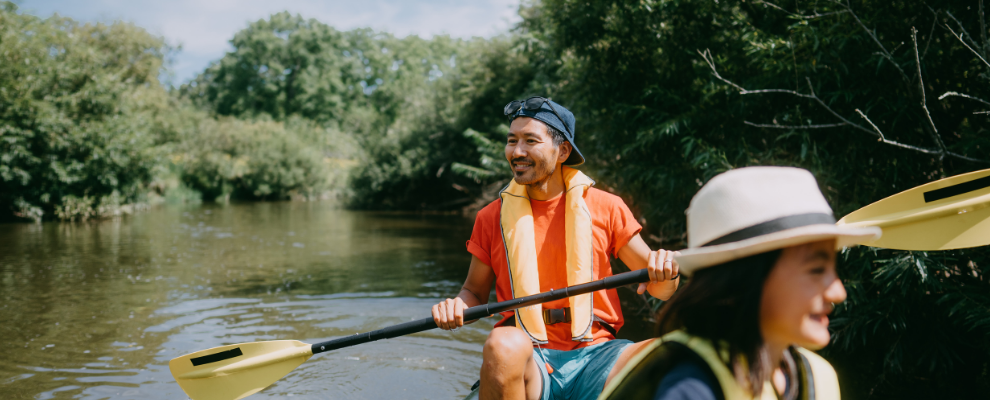 The COVID-19 pandemic brought a raft of changes and challenges to the way we have gone about our everyday lives over the last 18 months, and one key area of impact has been how we regard and respond to issues relating to our health and wellbeing.
Whilst the country is now largely opening up, many Australians were urged to stay at home for extended periods of time, with many health services suspended or required to operate in new or different ways. As Australians' access to those services have been limited, the full impact of COVID-19 on the health and longer-term wellbeing of Australians may not be known for some time.
As part of our sixth annual TAL SpotChecker program, we reached out to people across Australia, including skin cancer survivors, to engage on their opinions, beliefs, and attitudes towards skin safety and skin cancer, as well as the impact of COVID-19 and the associated restrictions on their preventative health behaviours.
Unlike other cancers, there are simple measures that can be put in place to help prevent and detect skin cancer, yet we are ranked one of the countries in the world for highest incidence per capita, with 2 in 3 Australians expected to be diagnosed with some form of skin cancer by the age of 70.
There were some clear take-outs that came through in our research.
Firstly, in addition to the government-mandated COVID-19 measures, there was a distinct flow-on effect in people's priorities and behaviours when it came to their overall wellbeing. The research1 uncovered that 40% of Australians delayed visiting their GP due to the pandemic.
We also found that Australians' engagement with their skin health declined, with 1 in 4 (25%) telling us that COVID-19 prevented them from getting a skin check this year, and some 24% said the pandemic distracted them from regularly self-checking their skin.
These insights are also echoed in a recent report from Cancer Australia2 which found decreases in the number of therapeutic procedures for melanoma – specifically, numbers were 14% lower in 2020 when compared to the period 2017-2019.
With the recent global health context in mind, it is even more important than ever to maintain preventative health practices as a key measure to help avoid disease before it occurs, or ensure it is identified early to maximise the likelihood of early treatment and swift recovery. Now is the time to get back on track and take control of our skin health.
Regardless of individual health practices during the pandemic, the external risks unfortunately remain, and skin cancer is a bigger issue than most of us realise. Recent stay-at-home measures have seen many of us going for walks and enjoying time exercising outdoors for mental and physical health benefits, making skin safety an even greater priority – and despite the somewhat slow start to summer, the UV ratings continue to be extremely high.
The TAL SpotChecker Skin Safety Report is our way of engaging Australians with a renewed message around protection and prevention to try and change behaviours when it comes to skin safety.
While prevention and early diagnosis is the best defence to keep safe and feel confident about time in the sun, for people living busy lives, making time for preventative health can fall by the wayside. However, making time to prioritise your health can be both empowering and life changing, giving you the confidence that comes with knowing you've taken action to stay on top of your long-term wellbeing.
The good news is that Australians do care about and understand the importance of their skin health. Our research indicates that two thirds (67%) feel they should be checking their skin more often, and 3 in 5 Australians (60%) say they should be getting skin checks more often. This intent is a good first step, but we want to see this turned into action for a better chance of early detection.
The last 18 months has been a reflective time for all of us and has undoubtedly made us more aware of our health overall. As we look to the new year, there is no time like the present to book a professional skin check. It really could be the most important resolution you make.
For more information and resources and to book in at your local GP visit our TAL SpotChecker website.
1. The survey was conducted by Edentify Pty Ltd on behalf of TAL, in October 2021, with a nationally representative sample of 1,500 respondents in Australia aged 18-65+ years old.
2. Cancer Australia, The impact of COVID-19 on cancer-related medical services and procedures in Australia in 2020: Examination of MBS claims data for 2020, nationally and by jurisdiction, September 2021 View