The right insurance can help you cover a mortgage
Life Insurance -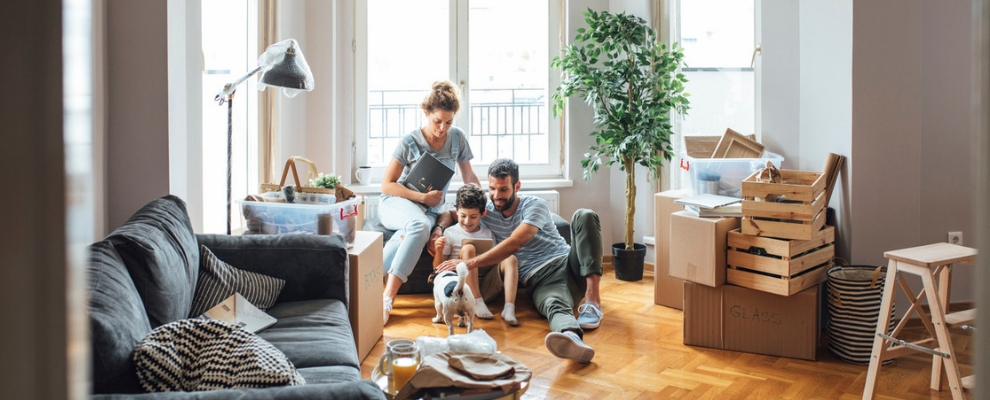 You've worked tirelessly to own the home of your dreams. But if you suffered from a health complication, would you be able to cover your mortgage repayments?
Almost half a million Australians turn to government support each year because they're unable to work due to ill health, injury or disability, according to a report by The Collaborative Partnership for Improving Work Participation.
Whether that's because they've been involved in a car accident, or need time off to battle cancer, the fact of the matter is government income support isn't likely to stretch as far as paying off your mortgage.
Fortunately, 95,000 Australians each year don't have to stress about meeting their mortgage repayments, as they've thought ahead and taken out life insurance, according to the aforementioned report.
Below we'll explain the unexpected value that TPD, Income Protection and Recovery (Trauma) Insurance offer when it comes to keeping the roof over your family's head.
Total and permanent disability cover (TPD)
TPD insurance can provide for you if you become permanently disabled due to accident or illness, and are unable to work.
It can provide you with a lump sum payment to access medical and rehabilitation treatments and can also go towards paying off your mortgage.
That means you and your loved ones will have the help you need to keep the house while you're recovering and need homely comfort the most.
Income protection
Income Protection can kick in as an alternative source of income if you're temporarily unable to work due to an illness or injury that has left you Totally Disabled or Partially Disabled.
That might be because you hurt your back while working around the house, you suffered a heart attack, or broke your leg in an accident.
A monthly payment for a nominated period of time can help you keep your household up and running, and provide for your loved ones while you recover.
Basically, Income Protection can relieve the financial pressure of meeting your mortgage repayments so you can concentrate on getting back on your feet.
Critical Illness (Trauma) Insurance
Critical Illness (Trauma) Insurance can come to your aid if you become critically ill or injured and require extensive medical treatment to recover.
Like TPD, you may receive a lump sum payment from your Critical Illness (Trauma) Insurance policy, which can help give you a leg up when you really need it.
Examples of critical injuries or illnesses include blindness, loss of hearing, heart and neurological conditions, and cancers such as melanomas, breast cancer and malignant tumours.
Critical Illness (Trauma) Insurance can be used by you to help pay for your medical treatment or help pay for your rehabilitation.
Importantly, instead of having to work through this period, you can cut right back on your hours, knowing that Critical Illness (Trauma) Insurance can also be used to help pay for your mortgage repayments while you're concentrating on your recovery.
Home is where the heart is
The reality is that an unexpected illness or injury usually requires time off work to recover, and if this time off extends beyond your accrued sick leave, this could leave you and your family short.
If you're thinking that's a risk you're willing to take and 'she'll be right', consider this: Australia's workforce is a touch over 12 million, and 786,000 people were unable to work in 2015/16, according to Comcare.gov.au.
That means, over a 30 year mortgage period there's a good chance you may become part of that statistic.
THE INFORMATION PROVIDED ON THIS WEBSITE IS GENERAL ADVICE ONLY AND DOES NOT TAKE INTO ACCOUNT YOUR INDIVIDUAL NEEDS, OBJECTIVES OR FINANCIAL SITUATION. YOU SHOULD READ THE RELEVANT PRODUCT DISCLOSURE STATEMENT (PDS) AND FINANCIAL SERVICES GUIDE (FSG) BEFORE MAKING A DECISION TO PURCHASE OR CONTINUE TO HOLD A PRODUCT. LIFE INSURANCE ISSUED BY TAL LIFE LIMITED ABN 70 050 109 450 AFSL 237848.