Step-by-step guide to claiming TPD insurance
Life Insurance -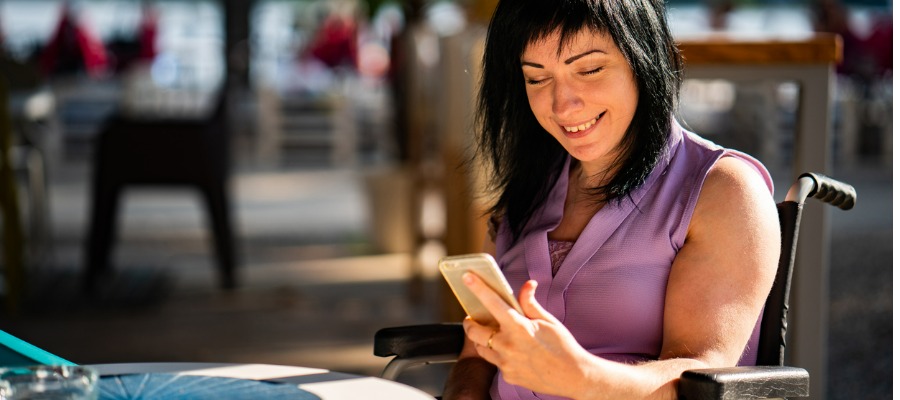 If you suffer serious illness or injury, TPD insurance can help cover some of the financials. So how do you go about taking out and claiming on a policy?
It's normal to worry about the impact a serious injury or illness can have on your life and your loved ones. Aside from the emotional, mental, and, of course, physical side of things, figuring out how to cover the medical, rehabilitation and other required expenses can feel overwhelming. There are so many things to consider. Taking out TPD insurance may help alleviate some of the financial concerns.
What is TPD insurance?
TPD insurance provides a lump-sum payment if you suffer serious illness or injury and are no longer able to work. This lump sum payment can be used to access medical and rehabilitation treatments, while still maintaining financial security.
According to ASIC, most superannuation policies automatically provide some sort of insurance, including TPD. With 72% of Australians having a superannuation fund, most will be covered, at least in part, by the fund's TPD insurance. But is it enough? Many have also taken out separate policies to ensure their coverage is best suited to them and their situation.

There are a range of illnesses and injuries that may be covered, including (among others):
Spinal cord injury

Loss of limbs
Loss of sight
Neurological illnesses
Vascular disorders
Organ failure
Brain injuries


Depending on the life insurance provider, you may be able to tailor your policy to suit your circumstances. With TAL, cover is available up to $3 million. Restrictions will apply depending on your occupation, age and whether the policy is linked to another plan. You can choose between stepped or level premiums and your TPD cover can be easily updated when your circumstances change, for example, when you get married or have a child.

Keep in mind that if you have TPD insurance through superannuation, the premiums may be tax-deductible. However, if your insurance is taken directly through the insurer, the premiums are not.

How to submit a TPD insurance claim?
To make a successful TPD insurance claim there are a few steps you'll have to go through. Importantly, you'll be assigned a dedicated claims consultant who will walk you through the whole process and be there to answer questions should you need help.

Steps may include:
Check your cover: Know which policy you have as this may impact what you need to show to claim. This may include showing that you can't work due to illness or injury. Depending on what kind of policy you take out, you also may need to show that you can't be retrained in another occupation. You'll be assigned a dedicated claims consultant who will guide you through the process, including what's needed to assess your claim.
Submit your claim: You can submit your claim over the phone, by email or by post.
Have everything you need ready: Information required may include - personal details to identify you and help ensure the benefits reach the right person, medical details and financial details - which may include documents relating to your employment.
Your claim will be assessed: The length of time is dependent on a number of factors including how complex the claim is and how much information is required. While some straightforward cases may be finalised sooner, usually, it can take 6-12 months for a claim to be finalised so keep this in mind.
Dealing with your claim as quickly as possible is a priority for us because we know it's important to you. Whether you bought your TAL Insurance policy directly or via a financial adviser, when you need to make a claim, call 1800 101 016. Representatives are available Monday - Friday 8:30am-5:30pm (AEST) or send us an email

Like many insurance policies, there is the chance your claim may be denied. But understanding the reasons for denial may help you mitigate the chance of that occurring. Reasons for a claim being denied may include:
There may be a dispute over evidence that you have provided
You may not meet the policy definition, as stated in the Product Disclosure Statement (PDS).
There may be a work history requirement that you don't satisfy
Your policy may have become inactive because you haven't kept up with premium payments or it has lapsed
If a claim is denied, usually it's because there is a lack of evidence or if there are missing details in the claim form. It's very important to go through the form two or even three times to ensure you are including all the relevant information. And of course, there is a legal duty to take reasonable care not to make a misrepresentation so, always be factually correct.

Do you need TPD insurance?

As with every insurance policy, you need to carefully consider how your loved ones will cope if you are unable to financially support them. When deciding whether to take out TPD cover, think about the expenses that you usually pay for and how you would continue to cover them if your income was impacted. This may include living expenses, mortgage or rent, medical costs, savings for your retirement and more.

While there are other insurances that may be able to help pay for these costs, for example, private health insurance can help cover medical expeneses, and income protection or life insurance may help provide for your family financially if you are unable to work or pass away, TPD insurance may help by being another layer of protection for you and your family.

Understanding your expenses, what other insurances are available and what other income potential or help there may be through family members, will help you figure out how much TPD insurance you'll need to provide financial peace of mind, so you can focus on what you need to focus on - your health and living your best life.

In 2020, TAL paid $2.7 billion in claims, of which 68% were paid to help customers live the lives they love to the fullest. The most common reasons for making a claim included cancer, mental health conditions, injuries, musculoskeletal conditions and conditions of the circulatory system. Almost half of all Australians will experience a mental health condition in their lifetime. Last year, 15% of all claims paid by TAL were for mental health conditions, of which 27% were covered by TPD insurance. In 2020, 13% of claims paid by TAL covered musculoskeletal and connective tissue conditions, 31% of these fell into the TPD category.

When things go wrong with your health, it may help to have financial protection in place.

Steps to take
Contact TAL - you'll be provided with a dedicated claims consultant who will help you every step of the way
Check what cover you have - look at the PDF to check what exclusions or conditions may apply.
Have all documentation ready - personal, medical and financial details
Your claim will be assessed - your claims manager will notify you as soon as possible on the outcome.
Payment will be made