Navigating your road to recovery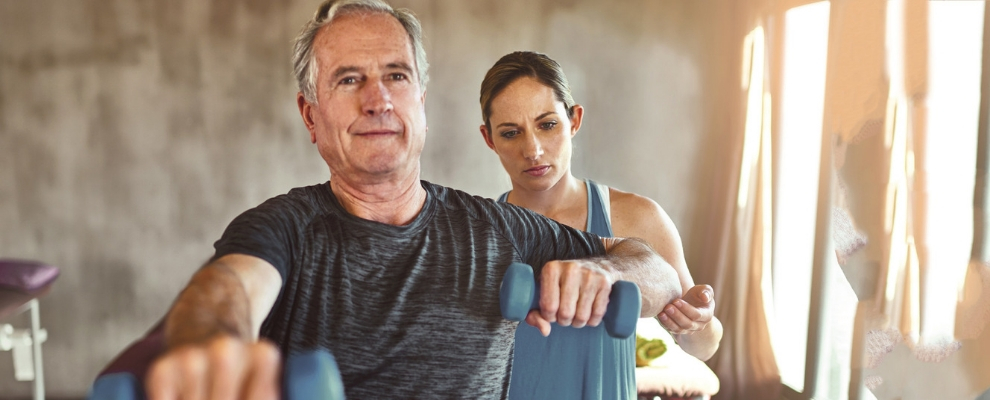 After an illness or injury, getting back to your usual activities is one of the best things you can do for your recovery. Everyone's path is a little different, but here are some things to think about as you start to get back into a regular routine.
The benefits of everyday activities
There are lots of good things associated with engaging in activity after an illness or injury. When we're productive, we usually feel happier, have a more positive outlook, and even recover faster. Increasing your day-to-day activity can have a really positive impact in your life.
Different activities will suit different people, but here are some ideas to get you started:
Going for a walk: start with a short distance and build up over time
Gardening at home or at a community garden
Swimming
Yoga.
If you're trying a new physical activity outside of your usual routine, it is best to consult with your doctor.
Exercise is a great way to boost your recovery and wellbeing, and an accredited exercise physiologist or physiotherapist can help you develop an ongoing exercise program tailored to your situation.
Getting back to work after an illness or injury
Research shows that getting back to some form of good work is one of the best things you can to do for your recovery1. Work gives us financial security of course. It also has lots of other benefits, like letting us feel part of our community, developing our sense of identity and building confidence.
Sometimes returning to your previous job isn't possible after an illness or injury. Career coaching can be really helpful in that situation, to help you understand and weigh up your options and get some extra support as well.
Career coaches are usually rehabilitation counsellors or psychologists, who'll ask you about:
Your current treatment and capabilities
Your skills, qualifications and accreditations
Your previous employment and job training
Your interests and hobbies.
That helps them understand your situation and then identify new employment or training possibilities and job seeking options. Career coaching can help you develop a plan for returning to the workforce and give you access to tools or services that will make that easier, including things like:
Job search support, interview skills and tips for crafting your resume
New business development support
Training or upskilling courses
Introductions to prospective employers.
TAL offers a Career Coaching service to our Income Protection customers while they're on a claim. Learn more about how we can support your return to work.
1 Waddell, G. and Burton, A.K., 2006,. 'Is work good for your health and well-being?'. The Stationery Office