Proactive steps to protect your mental health
Health & Wellbeing -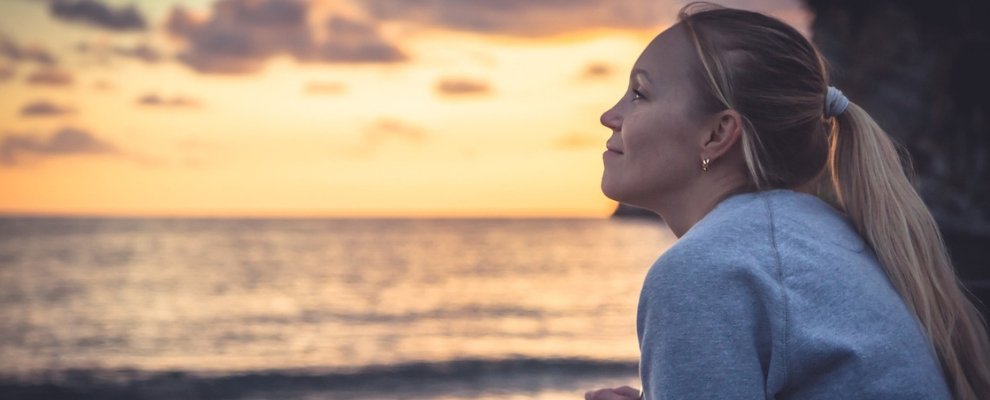 Whatever stage of life you're in, taking proactive steps to protect your mental health will always pay off. We spoke with Glenn Baird, TAL's Head of Mental Health, about actions you could take today.
Mental health is something we all need to work to protect and maintain. Having the right tools and techniques in your back pocket could leave you better prepared for the tougher times and allow you to create a positive, productive environment both at work and at home.
With an estimated 5.9% of Australians suffering depressive disorders, and 7% from anxiety according to a 2017 report from the World Health Organisation, taking a proactive approach towards mental health is an issue close to Glenn Baird's heart.
"For me, we need to apply the same philosophy to mental wellness as we do to physical wellbeing. You don't just go to the gym, get fit and then stop exercising. In the same way, we need to constantly build and work on our mental wellness using the strategies that work for us."
Taking responsibility for protecting your own mental health is often the first step to a clearer mind and a happier life. There's plenty of advice out there about how best to perform your mental housekeeping, but it's really all about finding a solution that works for you.
"There are five simple actions that people can take which have been proven to improve wellbeing," says Glenn. "I'd recommend looking at the following Five Ways to Wellbeing, originally developed by the New Economics Foundation, to see how they could fit into your life."
Connect with people. Strong relationships are the foundation of mental wellbeing. It may be spending more time with family and friends, or finally getting around to speaking to that colleague who works on the other side of the building, but connect with people as often as you can. Sites like Meetup are great if you've just arrived in a new place and are looking to build networks.
Be active. "Always make time in your week to do some exercise. It could be social like a game of tennis, or just a walk in the great outdoors, but a healthy body is a healthy mind," says Glenn. See some easy tips to help you get active on our Slice of Life blog.
Keep learning. Stimulate your brain by picking up an old skill or trying out a new one. Now's the time to learn a language or do that professional development course at work you've been thinking about.
Give. Giving back to the local community or helping out a friend or colleague is a great way to boost your self-esteem and raise a smile.
Take notice. This means taking the time for yourself to notice and appreciate what is around you. A great way to do this is through the mindfulness and meditation and calming breathing techniques recommended on our Slice of Life blog.
As well as incorporating these tips into your life, make sure you get involved in initiatives going on in the workplace such as R U OK Day.
"These types of events give you the time and space to check in with your colleagues, but asking how people are getting on is not something that should only happen once a year," says Glenn.
"At TAL we have partnered with workplace mental health charity SuperFriend to ensure all our People Leaders are trained in managing mental health. We also provide tailored sessions to our claims department employees. These sessions ensure our staff both protect their own mental health and are equipped to speak with people calling the department who might not be at the best point in their life and need to be treated with kindness and respect."
Taking simple, proactive steps to improve and maintain your mental health both at home and in the workplace is the first step in improving your overall wellbeing. Having adequate insurance in place could help you further put your mind at ease. Should the worst happen, TAL has a number of plans that could help to protect you and those you love. Income Protection Insurance and Total Permanent Disability Insurance could take the financial pressure off you and your family if you are unable to work, allowing you to concentrate on getting back on your feet.
If you are struggling with your mental health there is always someone who can help you. Call LifeLine on 13 11 14 for 24 hour support.
To find out more about our range of insurance products and to get a quote, visit our website.
THE INFORMATION PROVIDED ON THIS WEBSITE IS GENERAL ADVICE ONLY AND DOES NOT TAKE INTO ACCOUNT YOUR INDIVIDUAL NEEDS, OBJECTIVES OR FINANCIAL SITUATION. YOU SHOULD READ THE RELEVANT PRODUCT DISCLOSURE STATEMENT (PDS) AND FINANCIAL SERVICES GUIDE (FSG) BEFORE MAKING A DECISION TO PURCHASE OR CONTINUE TO HOLD A PRODUCT. LIFE INSURANCE ISSUED BY TAL LIFE LIMITED ABN 70 050 109 450 AFSL 237848.