Teach them young: ABCs of insurance
Money Management -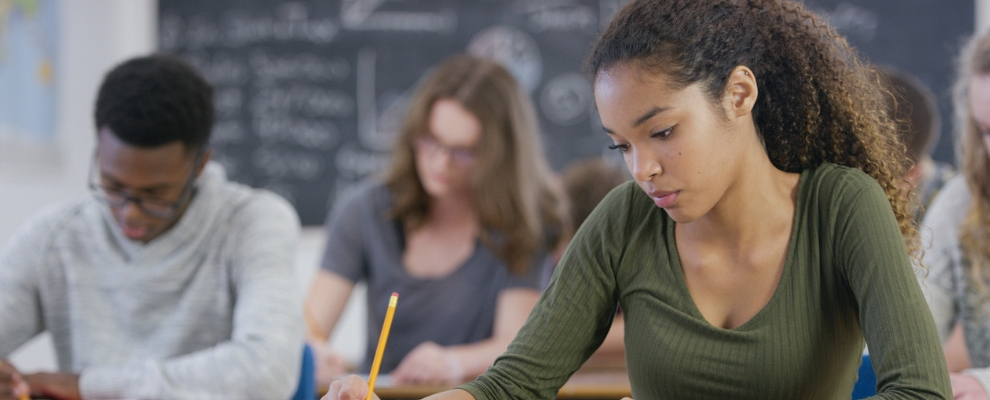 Instilling good financial literacy in kids can go beyond the basics of budgeting and saving.
As the OECD's International Network on Financial Education stated: "they will likely bear more financial risks and be faced with increasingly complex and sophisticated financial products than their parents."
Understanding risk is an essential part of making informed decisions and facing the challenges of adult life.
So here's how to teach your children the ABCs – or in this case, the TALs – of insurance.
T is for talk about it
Numerous studies have shown that kids' money habits are formed before they get to high school and that their parents are often their most influential teachers – both via direct conversation and modelling.
So it's important to be transparent with our children because they understand, and worry about, more than we give them credit for.
In fact, a survey of 20,000 Australian children found that 43% worry a lot about their future. The second most common concern was about family (39%), followed by health (37%).
Whatever a child's worry, it's important to be upfront about scary stuff, says BeyondBlue: "talk through their fears and answer any questions truthfully. Don't sugar-coat the facts".
A is for Act
To give your child a solid introduction to how insurance works, we recommend starting with a simple, relatable example.
Say you've taught your child about budgeting and they've finally managed to buy that item they've been saving for.
To help them understand risk and insurance, start by asking them how many weeks' worth of pocket-money or work it would take for them to replace the item – say a pair of shoes – if it got lost, stolen or broken.
Discuss the different ways that could happen – maybe their friend accidentally picks up the wrong sneakers.
Now talk about how they can protect them: put their name on them and make sure they're always packed away in a safe place where they belong.
Finally, explain that, even if they do their very best, sometimes things go wrong.
As a learning exercise, sit with your kids and help them work out how much it would theoretically cost if they were to put aside a small amount of money each week to make sure some of their possessions – within a certain price range – could be fixed or replaced if anything bad happened outside of their control.
L is for learn the lingo
Once your child understands the basics of insurance and the rationale behind it, you can start discussing different types of insurance.
If your child – like many – is worried about what would happen to them if you got really sick or died, discuss the various policies that you have in place to protect you.
For example, your Income Protection Insurance is to make sure their schools fees are paid if you get sick or hurt and couldn't work for a while.
Your Life Insurance policy would provide your family with a lump sum payout if you were to die or become terminally ill.
Below we've compiled a short list of resources to help you explain key terms and principles.
Financial Basics Foundation resources: this Australian not-for-profit has a module on insurance and managing risk. You can register as a parent to access it free of charge.

ASIC's Money Smart website has insurance and life insurance factsheets suitable for young adults.

Next Generation: this site includes free printable lesson plans explaining insurance and risk, life, health, and disability insurance, and financial planning.

Games: there are a number of board games – including Monopoly and The Game of Life – which will introduce your children to financial risk concepts.
The information provided on this website is general advice only and does not take into account you individual needs, objectives or financial situation. You should read the relevant PRODUCT DISCLOSURE STATEMENT (PDS) AND FINANCIAL SERVICES GUIDE (FSG) before making a decision to purchase or continue to hold a product. Life insurance issued by TAL Life Limited ABN 70 050 109 450 AFSL 237848. Promoted and distributed by TAL Direct Pty Limited ABN 39 084 666 017 AFSL 243260.