Recovery (Trauma) Insurance
Protecting you if you become critically ill or injured.
Key features
You can apply if you're between 18-59 years old
Cover available from $100K - $500K
Lump Sum Payment if you are diagnosed with a covered illness or injury
No medical tests required on application
Bundle with your Life Insurance for lower premiums
What is Recovery (Trauma) Insurance?
Recovery Insurance gives you financial freedom if you become critically ill or injured and require extensive medical treatment to recover your health.
A lump sum payment from your Recovery Insurance policy gives you the financial security in the worst of times.
It allows you the financial freedom to access the best medical treatment available, pay for your rehabilitation, and cut back on your work hours to concentrate on your recovery.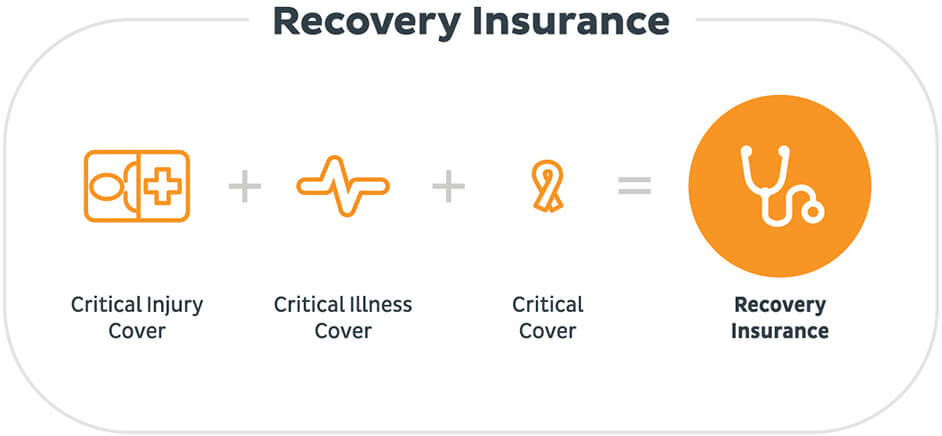 What am I covered for under Recovery (Trauma) Insurance?
You can tailor your cover to suit your individual needs. Your choice of cover will impact the types of events you can claim against.

You can choose all three types of cover, or two or just one. It's up to you.
Critical Illness Cover
You receive a lump sum payment so you can afford medical treatment if you're diagnosed with a serious medical condition or illness.
What you're covered for:
Heart conditions such as heart attack (of a specified severity), or heart surgery
Neurological conditions, such as stroke (resulting in neurological deficit) or dementia including alzheimer's disease (permanent)
Organ disorders such as chronic kidney failure (requiring transplantation or dialysis), or major organ transplants (of specified organs)
Blood disorders such as aplastic anaemia (requiring treatment)
If your illness results in Intensive care treatment
If your illness results in a permanent condition such as blindness (permanent), loss of speech or hearing (permanent), loss of use of a single limb (permanent), or loss of independent existence (permanent)
Cancer Cover
You receive a lump sum payment so you can afford medical treatment if you're diagnosed with a covered cancer.
What you're covered for:
Melanoma (excluding Melanoma in Situ)
Diagnosed Benign Brain Tumour
Early Stage Chronic Lymphocytic Leukaemia
Carcinoma In Situ
Early Stage Prostate Cancer

The full details of all conditions and criteria that your diagnosis will need to meet are discussed in detail in the PDS.
How much will it cost?
At TAL, we understand that everyone is unique, so naturally your insurance should be too. That's why we've created TAL CoverBuilder to allow you to build your cover, your way.
With Coverbuilder you can choose your insurance and your cover, tailor your cover amount and select the options that best suit you.
Recovery Insurance claims by gender and age
Claims statistics based on total number of Total and Permanent Disability Insurance claims paid by gender and age by TAL Life Limited and Asteron Life & Superannuation Limited between 1 January 2020 and 31 December 2020. Age of claimant based on age at the date of event.
What other benefits does Recovery Insurance include?
What important details do I need to know?
Every claim we pay is a promise kept
In 2020, we paid $2.7 billion in claims to 36,901 customers and their families. That's equivalent to over $45 million a week.
People often think claims are all about payments to families when a loved one passes away. And of course, that's part of what we do. But 68% of all the claims we paid last year were to help customers keep living the lives they love, after an accident or illness.
Your guide to making a claim
When things go wrong with your health, or the health of a loved one, you may find yourself doing many things for the first time. It's sometimes tricky to know where to start and it can feel overwhelming. We're here to support you to make your claim as easy as possible.
If you need to make a claim with TAL, you'll be assigned a dedicated claims consultant. They're there to understand your situation and what they can do to support you when making a claim.
Why choose TAL as your Recovery Insurance provider?

TAL is a leading Life Insurance specialist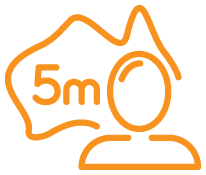 Trusted by 4.5 million Australians

$2.7 billion in claims paid in 2020