10 things to know about couples' finances before marriage
2017 -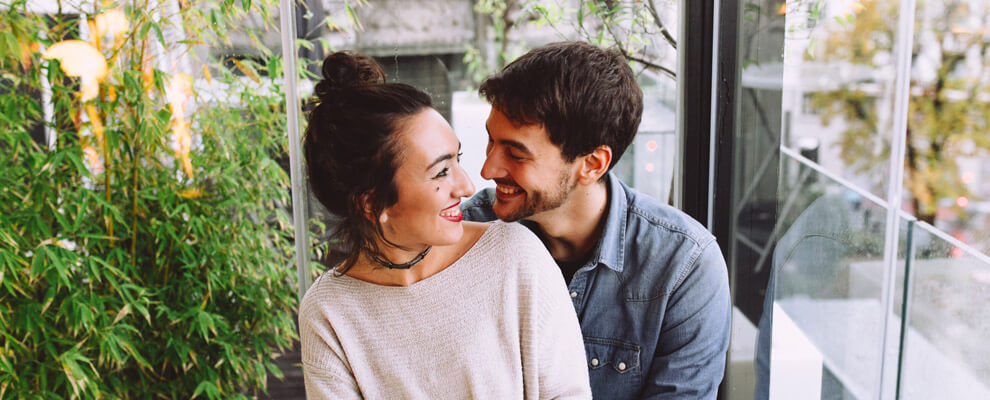 Before you follow your heart down the aisle, take a few moments to read our checklist on how to get your financial affairs in order first.
For the romantics among us, talk of money matters may not be what we had in mind before we celebrated our big day. Research shows, however, that money arguments are the top forecaster of divorce. To help keep your marriage out of the divorce courts, we spoke to Relationships Australia New South Wales' Matt Garrett for some advice.
Traditional values
"Marriage is a very traditional expression of a relationship," says Matt. "However, the role each person plays in a marriage today is often far less straightforward than in previous generations. Men are often no longer the traditional breadwinners, but there can still be deep held beliefs about the financial status of men and women that can be a struggle for couples." Before you tie the knot, it's a good idea to reflect on your individual values around money and finances. "It's often the differences that are attractive at the start of a relationship that turn sour or are more problematic as the relationship goes on," warns Matt.
Communication is key
"Good communication helps with every facet of a couple's life," says Matt. "The important thing about money and finances is they really are symbolic of a whole lot of other things as well: trust, self-esteem, status in society ... Contained in the financial aspect of a couple's relationship is a whole lot of emotionally charged symbols that can be fraught if there is not good communication."
Financial interdependency
Before you drive off into the sunset in your 'Just married' car, it's a good idea to take some time to reflect on your financial dreams, goals and aspirations, those you want to achieve separately and together. "The main issue for couples is to work out how they can maintain independence and also create something that signifies the relationship, the commitment they have" says Matt.
How to start the 'money' talk
If you've read to here and thought, "That sounds great but how do I approach the topic in the first place", Matt says if you've committed to the relationship, the discussion is definitely on the cards and the best thing to do is to "make the time to do it and do it in a serious way so it shows your partner that it's not just something you want to brush over". Matt says it's also important to respect the other person's point of view and to find out why they may be hesitant to talk about it.
Don't put things off
"If certain financial scenarios have presented themselves, say one person is unhappy because the other hasn't put something away for a rainy day, or if one person feels it's unfair because they pay more for things, then definitely you need to sort them out," says Matt. "If you don't they will only re-emerge as the relationship moves on and of course the longer you leave things the worse they become."
Attitudes towards money
You probably already have a good feel for your partner's attitude to money (and vice versa), such as whether you're spenders, savers, risk takers, budgeters, and so on. It's good to identify and be aware of these rudimentary characteristics, and not to forget Matt's advice about the differences that attract us initially. '"I like how he's free-and-easy with money" may become "he's irresponsible" over time, or "I like that she's a good money manager" may become "she's a tightwad", says Matt.
Money health check
A third party can help ease you and your partner into a financial discussion. After all, questions such as 'have you done your taxes?' don't make for the most romantic dinner-table talk. At ASIC's MoneySmart website there's a health-check calculator that gives quite a detailed overview on everything you should know about the financial health of you and your partner's finances. It's quite the eye-opener!
Keep the conversation open
Of course it isn't possible to account for every financial eventuality that may arise in the course of a relationship, but Matt says it's a good start if we are able to manage discussions and arguments in a healthy way. Matt suggests "to always keep the lines of communication open", to ensure differences don't become an overwhelming wedge. "As circumstances change or if you notice a change in behaviour around money, you draw attention to it and try to find out what it might be about."
THIS IS GENERAL ADVICE ONLY AND DOES NOT TAKE INTO ACCOUNT YOUR PARTICULAR OBJECTIVES, FINANCIAL SITUATION OR NEEDS. PLEASE READ THE PRODUCT DISCLOSURE STATEMENT AVAILABLE AT TAL.COM.AU AND CONSIDER WHETHER THIS PRODUCT IS APPROPRIATE FOR YOU BEFORE MAKING A DECISION TO ACQUIRE THIS PRODUCT. INSURANCE ISSUED BY TAL LIFE LIMITED ABN 70 050 109 450 AFSL 237848. PROMOTED AND DISTRIBUTED BY TAL DIRECT PTY LIMITED 39 084 666 107 AFSL 243260.