What is Trauma Insurance?
Life Insurance -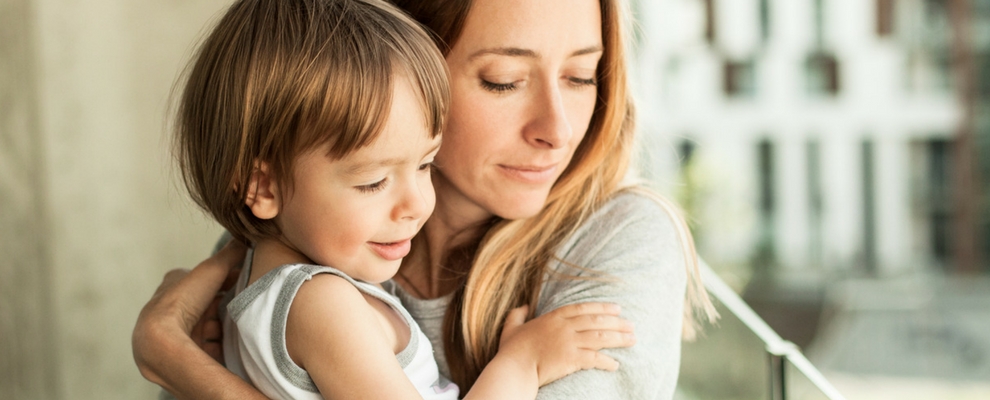 Trauma insurance (Critical Illness Insurance) provides you with a lump sum payout in the case of a serious illness or major injury, enabling you to pay medical bills and meet expenses.
What are the key questions you need to ask when considering Trauma Insurance?
What is Trauma Insurance?
Here, we help you understand how trauma insurance could help support you and your family, to allow you financial freedom during the worst of times. With a lump sum payment, you can focus on getting the best treatment available, paying for rehabilitation, and, if necessary, cutting back on your work hours, so you can concentrate on recovering and spending time with your loved ones.

In essence, trauma insurance is there to make sure that a medical emergency doesn't turn into a financial crisis.


What is trauma insurance and what does it cover?
Also known as critical illness insurance or critical illness insurance, trauma cover insurance is available for specified serious illnesses and injuries that can be debilitating, and generally require extensive medical treatment.

These illnesses and injuries include major trauma to the head, severe burns and permanent blindness, as well as some cancers, heart attacks, strokes, Alzheimer's and major organ transplants.

Keep in mind that various trauma cover insurance policies may cover various conditions, and in most cases, your condition must meet severity criteria. You'll usually find these criteria outlined in your product disclosure statement.

You may be surprised at how much a serious illness may cost – read our article to find out the true cost of serious illness in Australia.


Where can I get trauma cover insurance?
Trauma insurance is offered by a wide range of insurance companies. Get a quote with TAL today.


Can I fund trauma cover insurance through my super?
Due to changes in the law that came into effect on 1 July 2014, it is no longer possible to take out trauma insurance through your super fund.


How much trauma insurance should I have?
It's not pleasant to think about falling seriously ill or that you might experience a nasty injury, but, sometimes, life throws up unpleasant surprises. How would your family cope financially if you were no longer able to earn a stable income? And how would you pay for your recovery and medical expenses, on top of meeting your existing financial commitments?

When asking yourself how much trauma insurance should I have or deciding on a trauma insurance quote, there are many factors to consider. On one hand, you should review how much money your family would need, were you unable to work. This should include costs incurred on a day-to-day basis, as well as bigger ticket items, such as mortgage payments and educational expenses—both now and in the future. For example, how would things change, were your children to go to university or your family to need a new car? And don't forget that any debts you would need to cover might also affect your trauma insurance cover amount.

On the other hand, it's important to think about the positive aspects of your financial situation, including your savings, any easily sellable assets you have (like shares) and any back up plans you have in place to help you through an emergency.

While you're at it, you should review your other insurance policies, such as income protection and any other policies you have that include a critical illness rider or other linked critical illness benefit. A critical illness rider is sometimes added to a life insurance policy, and allows the holder, in the case of a terminal condition, to claim some of their death benefit, in order to deal with medical expenses and associated costs.
It could also be beneficial to have a conversation with your partner and/or family, to work out if anyone could step in and support the family if you were no longer able to or whether or not your partner would need to stop working, in order to care for you.

So, there's no one-size-fits-all answer to the question 'how much trauma insurance should I have?' If you decide that you need trauma insurance, the next step is to work out how much cover you need to meet your expenses—and how much you can realistically afford, before settling on the right trauma insurance.


How do I pay for trauma insurance?
When deciding on trauma insurance, you may choose between stepped and level premiums. With stepped premiums, the amount you pay increases each year as you get older. With level premiums, the amount you pay is based on your age when you take up the cover.
In general, if you select a level premium option, you should note that level premiums end at the policy anniversary before age 65, and change to the corresponding stepped premium until your policy expires.


What is trauma insurance inflation protection?
If you select inflation protection for your cover, the policy will increase with inflation to help it keep up with the rising costs of living. Inflation protection adds incremental increases (usually 5%) to your sum insured; there will be an increase to your premiums as a result. This may apply to level premiums or stepped premiums.


How is trauma insurance paid out and how can you use the payout?
Trauma cover insurance is paid out as a lump sum for you to use in any way that you deem appropriate, giving you financial freedom. The best life insurance companies for paying claims try to make the process as smooth and transparent as they can.

Some ways that you may use the payout include:
- To cover medical costs not covered by a private health provider, including specialty therapy;
- As a form of income if you're no longer able to work;
- To cover the costs of moving into a new living situation as a result of the trauma; and
- For repayment of debts, so your family is not left struggling


What else should I know about trauma insurance?
Your insurance company will most likely request medical records relating to the event or illness that has necessitated your claim. It's important to keep these handy, so you can receive the support you need as quickly as possible.
Dealing with a serious illness or injury is difficult enough without the added stress of financial difficulty. Understanding what is trauma insurance and how it works can help ensure you have the ability to focus on your recovery and your loved ones during a tough time.