Ten essential steps when preparing for parenthood
Health & Wellbeing -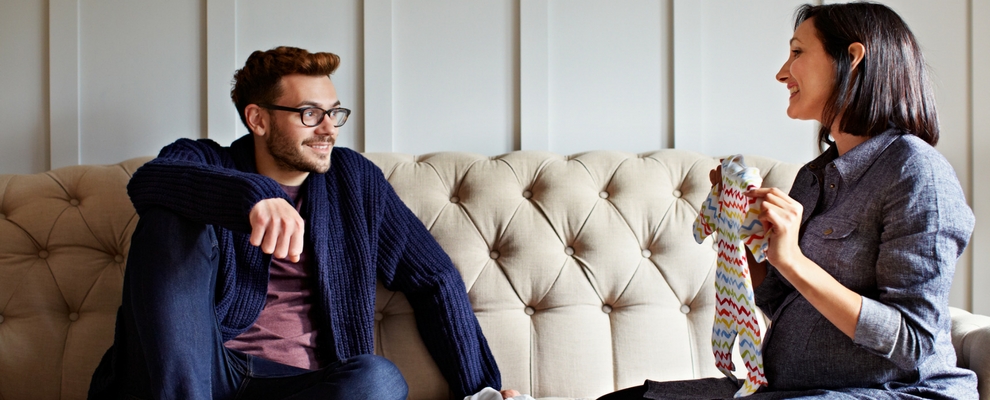 There are so many questions when you're anticipating the arrival of your first child and the advice can be overwhelming and often contradictory. So, we've broken down what you really need to have in place to help you get the best start as a new family into 10 baby-sized steps.
Choosing the right maternity practitioner
One of the first things to decide when you discover you're pregnant is whether to go through the public system or choose a private obstetrician. Ask friends about their experiences and seek information from service providers – understanding the structure, support, financial implications and flexibility offered by both will help you to decide on the best option for you and your family.
Be aware of added costs
Being prepared for any out of pocket costs will help to alleviate potential financial stress before and after the birth of your child. Be aware of all potential associated costs if you opt for going private, as you may incur a gap fee for some services, to allow partners to stay overnight
Understanding your health insurance
When planning for a family ensure your health insurance provides the level of cover you need and that you've satisfied any waiting periods. Obstetrics services often require a 12-month waiting period to be eligible for services so where possible plan to have your cover in place before you become pregnant.
Knowing how to register the birth of your child
In the exciting (and busy!) days after the birth you will need to register your child's details to be issued a birth certificate so it's super helpful to have all your personal information already organised and easily to hand. Having all your details in one place means less time searching for documents and more time snuggling with your new baby.
Plan your maternity and paternity leave
Spending time bonding with and learning to care for your new child is a truly unforgettable experience. Organising your maternity and paternity leave in the months leading up to the birth including knowing how much time you will take off work and if you will receive any payments, will help you to understand and plan for any changes to your financial position during the early days of parenthood. For added peace of mind, it's worth considering taking out income protection insurance to cover your family financially from unforeseen illness or injury.
Nursery essentials (and not so essentials!)
While you'd think decorating a nursery and ensuring you have any essential items for your child would be quite straightforward, it's all too easy to become overwhelmed by the seemingly endless options. While you may think you should have all the latest things for your baby, when it comes to what you really need just think about what a baby really needs: to be safe, to be fed, to get enough sleep and most importantly to be loved. You only need a few key items for your new baby to help make the transition to new parents as smoothly as possible.
Immunisations and Community Child health centres
Protect against easily preventable diseases by following the required immunisation schedule for children and the recommendations for parent booster immunisations (including booster shots while pregnant) and for visitors to your newborn child, including family members. You can find immunisation, maternal and child health information at your local community child health centre, where you'll also be able to join parents' groups, receive breastfeeding and sleeping advice and go for free health check-ups with your child.
Mental health and your support network
They say it takes a village to raise a child, but for parents who don't have a close network of family or friends it's easy to become isolated and feel unsupported. Being aware of how to access support services and knowing the signs for post-natal depression, which can occur in both new mothers and new fathers, is key to getting help if and when you need it.
Be prepared
As much as possible try to have things organised so you both have time to relax and enjoy your baby. Cook batches of your favourite foods that can be frozen. Set up an online grocery shopping account. I interview for a babysitter so you have someone you trust to look after your child in an emergency, or just if you need a break for a couple of hours.
Schedule in some you time
Make the most of the days and weeks before the arrival of your child to focus on yourself and your relationship with your partner. Sleep in, indulge in a pedicure or pregnancy massage (or both!), and schedule some date nights to really focus on each other. Once your baby arrives, all attention will shift to them so be sure to use your time to really appreciate yourself, each other and the amazing journey you are about to go on.
All of the information above should be considered general in nature, and in no way interpreted as financial or legal advice. You should always seek your own independent legal, accounting and financial advice before setting up family tax structure structures or acting on any of the above information.
TAL insurance products are issued by TAL Life Limited ABN 70 050109 450 AFSL 237848 and distributed by TAL Direct Pty Limited ABN 39 084 666017 AFSL 243260.