9 Reasons to get the flu vaccine
Health & Wellbeing -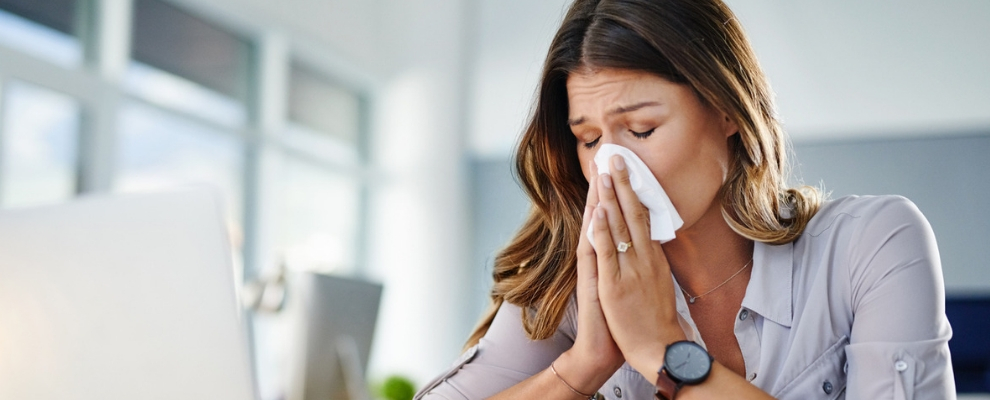 Did you hear that the flu vaccine makes you sick? Or that it weakens your immune system? Sorry to say – you heard wrong.
In the lead up to winter there's a lot of chatter about whether or not it's worth getting the flu vaccination. But rather than basing your decision on a misinformed comment, we present the facts so you can protect you and your family against potentially serious illness.
Influenza can be serious – it's not the same as a cold

The common cold is often confused with the flu. But there's no comparison.

Some cases of the flu can be severe, with 18,000 hospitalisations and 300,000 GP consultations annually in Australia. According to the Influenza Specialist Group an estimated 1,500 deaths are caused by influenza every year (similar to the number of Australian road traffic fatalities).



You can't get influenza from the flu vaccination

Influenza vaccines do not contain live virus so, as the National Centre for Immunisation Research and Surveillance (NCIRS) points out, they cannot cause influenza.



The flu vax reduces your risk of getting the flu

Each year, the vaccine is updated to contain the most common strains of flu expected to occur in Australia that year. No flu vaccine gives complete protection however, as the Federal government's Chief Medical Officer Brendan Murphy told ABC News in February 2018.

As per the NCIRS factsheet, the vaccine provides varying levels of protection, depending on your age, whether you're immune-compromised and how good the match is between the influenza strains present in the vaccine and those circulating out in the community.

Regardless, the Department of Health says that the flu shot is "your best shot at stopping the flu" and preventing the spread of influenza, recommending that everyone from six months old be vaccinated.



Most people don't have side effects from the vaccine

The most common reaction to a flu jab is some pain, redness and swelling at the site of the injection within one to two days of the injection. Fever, headache and tiredness can also occur in a small number of cases. These side effects are usually mild and go away within a few days says the Department of Health, normally without any treatment.

According to NCIRS, more severe immediate adverse effects such as hives or anaphylaxis are rare.



You need it once a year

The Department of Health confirms you need to get vaccinated every year. Because the virus can change its surface structure, "even if you had the flu or an immunisation one year, your body's immune system might be unable to fight the changed version of the virus that will be circulating the following year," says Better Health Vic.



April onwards is a good time to get the flu shot

Emerging evidence shows that the flu vaccine gives the most protection within the first three to four months after it is given. The Department of Health's Flu Vaccine fact sheet says that getting the vaccine from April will protect you before the peak flu period, from around June to September.



It will not weaken your immune system

According to the South Australian Health website, rather than compromising your immune system, "the vaccine prepares and boosts your immune system to help fight the virus if you are exposed to it."



It is safe to vaccinate if you're pregnant

The vaccine is safe to give in all stages of pregnancy.

In fact, pregnant women are strongly advised to get influenza vaccines to protect themselves, their babies in utero and their babies' health after they're born. South Australian Health advises that pregnant women have an increased risk of complications because their immune system is naturally suppressed during pregnancy and their breathing is already more difficult.



The vaccination isn't expensive; you might even get it for free

According to NCIRS, under the National Immunisation Program you may be eligible for free vaccinations, if you're aged 6 months or more, and you're in one of the high-risk groups, namely:
Aboriginal and/or Torres Strait Islander people aged 6 months to less than 5 years; and 15 years and over
All adults aged 65 and over (with two new vaccines designed specifically for this age group)
People with specified medical conditions such as cardiac disease, severe asthma, diabetes and renal disease.
Pregnant women (during any stage of pregnancy)
WA, Qld, NSW, ACT, Vic and Tas also provide free influenza vaccines for all children aged 6 months to less than 5 years. Note that different brands and doses are given to different age groups.
If you have to pay, it will be in the vicinity of $10 - $25 and you might even be covered by your health fund.
Now that you have the full story, it's time to book that doctor's appointment; like they say, prevention is better than cure.
And while you're at it, make sure your health, life and other insurances are up to date with the right levels of cover, so you and your family are protected from the unexpected all year round.
THE HEALTH AND MEDICAL INFORMATION IS GENERAL INFORMATION ONLY AND IS NOT A SUBSTITUTE FOR ADVICE FROM A QUALIFIED MEDICAL OR OTHER HEALTH PROFESSIONAL. ALWAYS CONSULT YOUR GENERAL PRACTITIONER OR A MEDICAL SPECIALIST.

THE INFORMATION PROVIDED ON THIS WEBSITE IS GENERAL ADVICE ONLY AND DOES NOT TAKE INTO ACCOUNT YOU INDIVIDUAL NEEDS, OBJECTIVES OR FINANCIAL SITUATION. YOU SHOULD READ THE RELEVANT PRODUCT DISCLOSURE STATEMENT (PDS) AND FINANCIAL SERVICES GUIDE (FSG) BEFORE MAKING A DECISION TO PURCHASE OR CONTINUE TO HOLD A PRODUCT. LIFE INSURANCE ISSUED BY TAL LIFE LIMITED ABN 70 050 109 450 AFSL 237848. PROMOTED AND DISTRIBUTED BY TAL DIRECT PTY LIMITED ABN 39 084 666 017 AFSL 243260.